Do you want to learn the intricacies of golf, or are you experienced enough and looking for a golf course near the town of Bansko where you can fully enjoy your passion?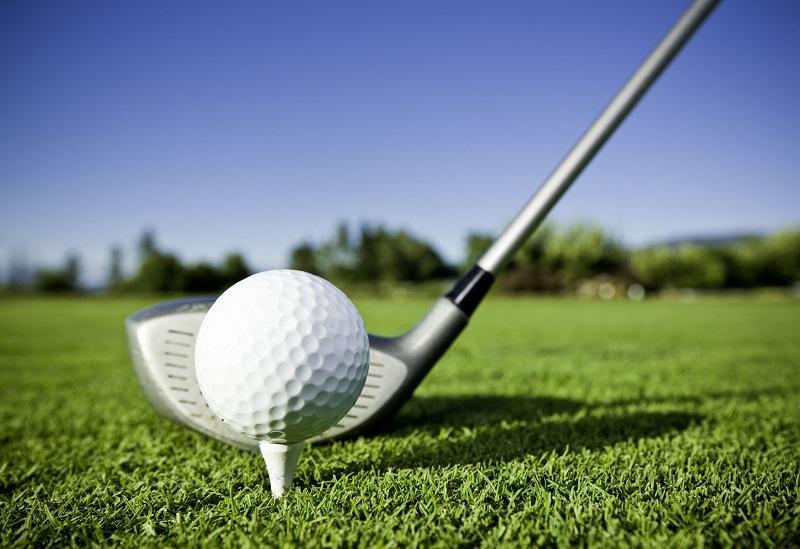 After these questions, we think it has become crystal clear that we are going to talk about golf as a sport and playgrounds where you can practice it if you choose to enjoy a vacation in Bansko.
Let's start from the beginning …
What is golf as a sport?
Golf is an intelligent, relaxed sport that can be played either individually or by several participants (usually the number of participants in one game is about 4). It is played on special golf courses (such as Pirin Golf), which are huge open spaces with 9 to 18 holes. 
Basic rules for golf
As we have just mentioned, golf cannot be played anywhere, only on special golf courses. The game starts from the first hole, with the goal of the players having a minimum number of shots to get the golf ball into each of the holes in the ground, following their strict sequence. Each round ends when golfers manage to overcome obstacles and score the ball in all 9 or 18 holes located at different points on the course.
The strikes with which the ball is scored are made with special golf clubs that can be of different types depending on the type of strike and the distance to be overcome.
The golf clubs are three main types (irons, putters and woods) and each player must handle all three types during the game. Usually, every golf player has their own set of clubs and balls and only plays with them.
One round can be played for hours, and since the distance traveled by players to overcome each of the holes is very long, it is permissible to travel on foot or with special golf carts.
The golfer may be accompanied by an assistant called a caddie. The caddie usually carries the golfer's equipment, but is also entitled to give him guidance and advice during the game.
The interesting thing about golf is that it does not have referees like other sports. The lack of judges is explained by the fact that this sport is considered to be the sport of gentlemen, which means that the word of the golfer is respected.
When can golf be played?
This sport can be practiced throughout the year, but the best seasons for practicing are spring, summer and fall.
Who is this sport for?
There are no age restrictions on practicing golf, and no experience is required. This sport is extremely suitable for both beginners and amateurs, so if you are in the area of Razlog or Bansko you can try one of the golf courses at "Pirin Golf & Country Club", which is the largest golf complex throughout Southwestern Bulgaria.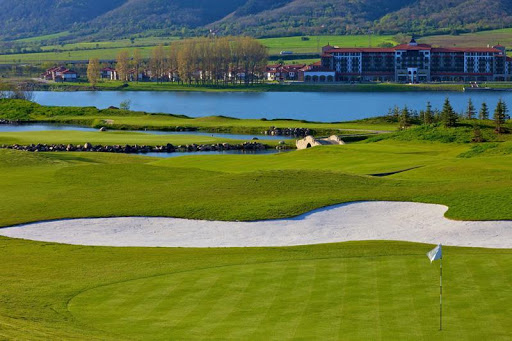 The curious news is that from 2018 Pirin Golf is part of the large family of European Tour Properties, which entitles golf club members to play at any course of European Tour Properties.
How to get to Pirin Golf?
No matter which hotel you are staying at, you can easily reach the golf courses. All you have to do is turn to the reception desk and declare your desire to play golf. Almost all hotels in Bansko, like the Lucky Bansko hotel, for example, provide their guests with transportation to and from the golf course. 
What golf courses does Pirin Golf have?
The golf complex is located on an area of ​​150 hectares and has two golf courses – Iam Woosnam and Pirin Pine.
Iam Woosnam
Iam Woosnam is a championship golf course designed by Ian Woosnam who is a golf legend and captain of the European golf team for Ryder Cup. The course covers an area of ​​about 900 acres, the golf course has 18 holes, and the length of the playing area is 6210 meters.
Beginners and amateur golfers, experienced amateurs and professionals can practice golf at Ian Woosnam. It is one of the favorite courses of many domestic and foreign celebrities such as Diane Wunsch (RTL TV), Thierry Mark Brusten (Formula One competitor) and many more.
There are also various tournaments at the championship golf course, the most popular of which is the Panther's Journal Beginners Tournament, organized by Pirin Golf.
Pirin Pine
Pirin Pine is the second golf course in which you can practice this sport. At the moment, this golf course has fully completed 5 holes, which will soon be made 18. The Pirin Pine project is the work of a young design company, and its golf course is named after the beauty of Pirin.
Pirin Pine is very suitable both for amateurs and professionals, as well as for total beginners who want to perfect their strikes.
In addition to world-class golf courses, Pirin Golf also has a golf booster where anyone who wants to improve their strikes or does not have enough time to play a full round on the course can enjoy his favorite sport as much as he wants.
How to start the golf lessons if you are a beginner?
If you have never had a golf club in your hand before but are very eager to learn how to play golf, you just have to visit Pirin Golf and enroll in the Golf Academy. Golf lessons are taught by professional golfers or golf instructors and the prices vary depending on the number of hours and the type of package you will buy.
How to play a few golf games if you are not a member of Pirin Golf?
If you have experience with golf and want to try your technique at one of Pirin Golf's golf courses, you must purchase a membership card. Cards can be for one year or for the weekdays, weekends, as well as green cards and more, as their prices again depend on the package you buy.
For example, if you want to play one or two games and have a Green Card, each time you decide to play you will have to pay a certain amount, depending on how many holes you decide to play.
What equipment do you need and do you have to carry it with you?
If you are a beginner and are just entering the world of this amazing sport, at first you will only need comfortable shoes and appropriate sportswear. The rest of the equipment will be provided to you by the golf club where you learn the intricacies of this game.
However, if you claim that you not only understand golf but you also play well, then you will need to get your own golf equipment, which includes:
clubs
balls
golf bag
golf shoes
marker
gloves
tee
The golf clubs you can carry on the course are 14 in total, among which there should be several for starting and longer strikes (woods), to enter the balls (putters) and for playing fairway (irons).
Golf balls are special and you can bring as much as you like.
Golf shoes are worn on the golf course, so if you plan to play on the field it is a good idea to get at least one pair of comfortable golf shoes.
The marker is used to mark the spot where the ball has fallen.
The golf glove is a very important part of golf equipment as it protects the hands from the appearance of calluses. Usually, golf gloves are made of genuine leather, as this type of leather fits on the arm like a second skin.
The golf bag is needed so you can easily carry all your golf equipment along the course. Bags can be shoulder strap and can be worn on one arm, and can also be fitted with wheels.
Tee is a small pointed trunk that look like a lot of large nails that are stuck in the grass. A ball is placed on them to facilitate the initial hit.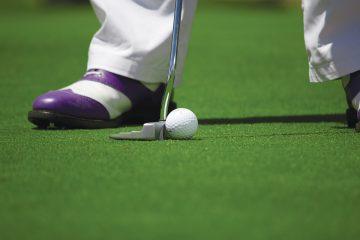 Is golf an expensive pleasure?
We will not lie – playing golf is not a cheap activity. But the price is a small obstacle if you really want to practice this sport, because it is really extremely interesting and fascinating.
The long hours spent on the field, the excitement of every pass or score in the hole is something that cannot be described in a few sentences. It just has to be lived!
A short history of golf
Like all great sports, the creation of golf has no specific and accurate data. Some historians claim that a golf-like game was originally played in China, while others believe golf is a purely European game.
Which country has invented the sport will most likely remain a mystery, but it is a fact that Scotland is considered the birthplace of modern golf. In this country, in a decree of 1457 issued by King James II, golf was first mentioned as a sport. The decree said that sport should be banned, as it distracts people from traditional sports such as archery and other classic Scottish games.
Despite King James II's disapproval, however, golf continued to be practiced and developed, and over time it conquered the whole world and became one of the most popular sports of wealthy people.
Today, golf is practiced by all social classes and people of all ages and genders.