Pools and Spa in Hotel Lucky Bansko & Spa
If you are looking for the best SPA hotel in Bansko, you must visit the Lucky Bansko Apart Hotel and Spa!
The new and luxurious SPA Centre of the Lucky Bansko Hotel offers more than 28 functionalities and modern facilities such as:
Bansko's only bio pools for children and adults without toxic purification chlorine.

The water is purified by ionising, sea salt electrolysis and UV light.

The pools feature underwater music and  hydro-jet.
​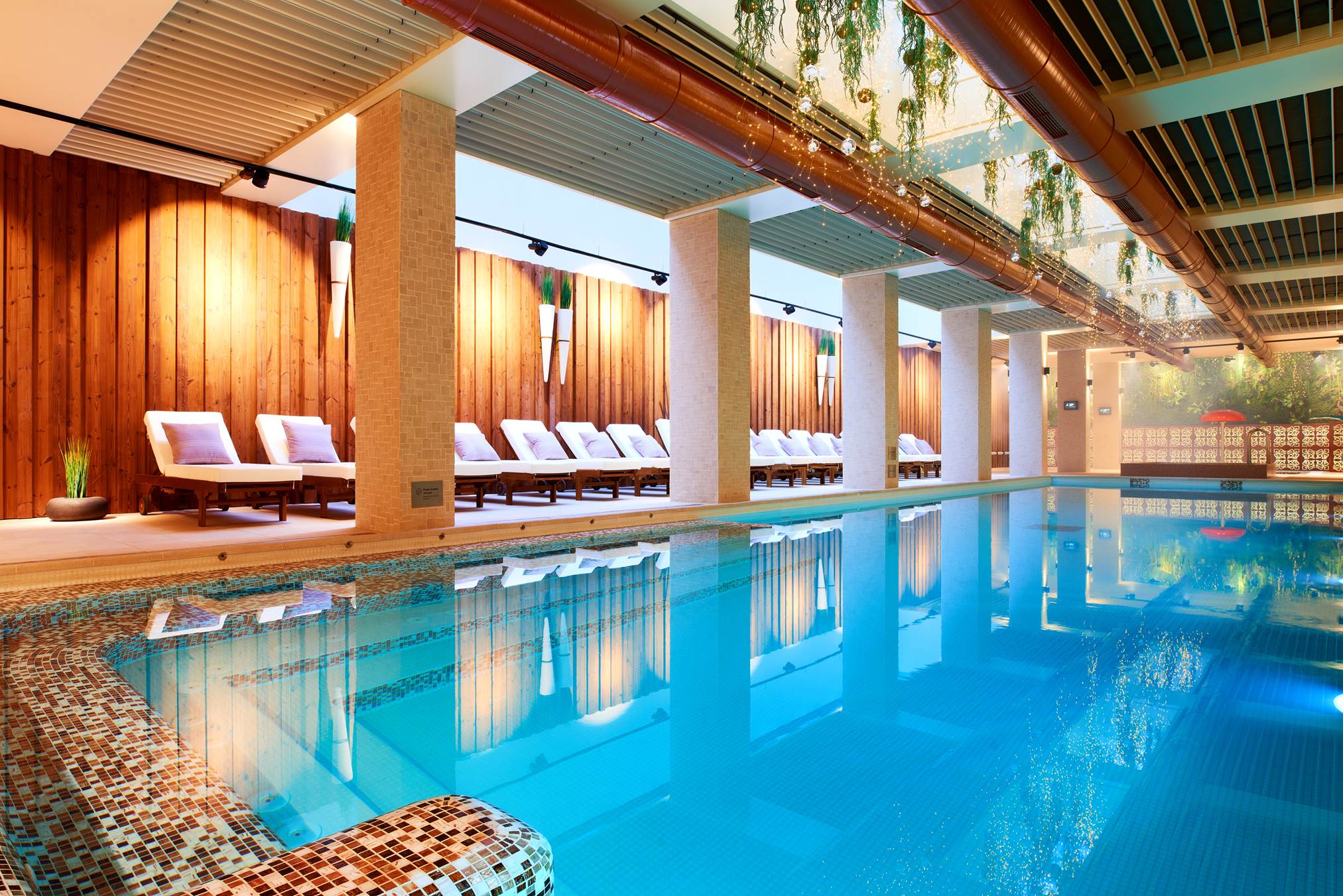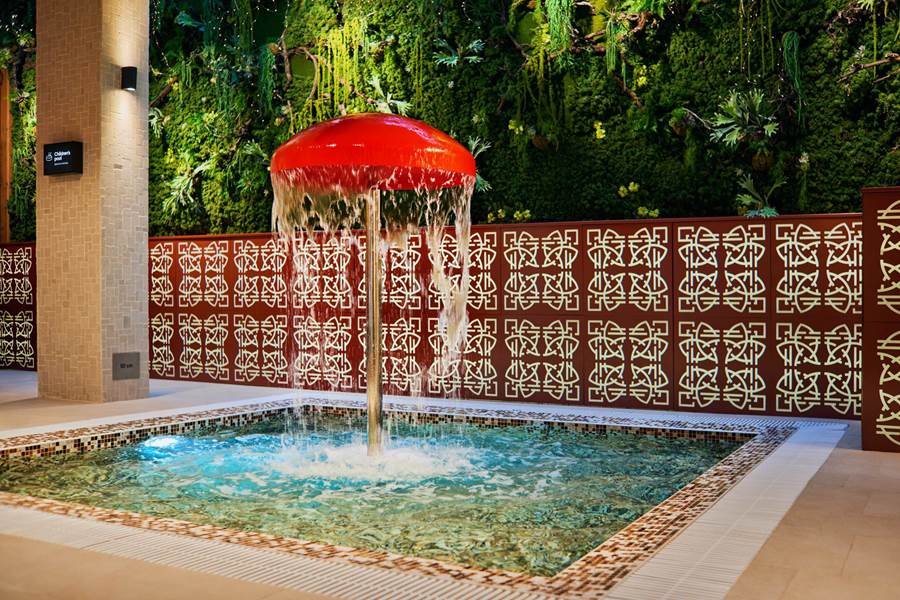 Salt Pool with Dead Sea salts which aid the regeneration of your skin, making it more elastic and vital.
Children's Pool with water depth from 50 up to 55 sm.
Salt room (relax zone) lined with salt from the Himalayas. ​The room has additional therapeutic effect for respiratory, skin and mental illness. Microparticles emitted by the heated Himalayan salt, relaxing background music and the calming effects of colors in the relaxation zone will take down your tension and will increase   your energy. 40 minutes in the relaxation area will be enough to feel the beneficial impact on your health like you have been on a 4-hour walk in a pine forest.
​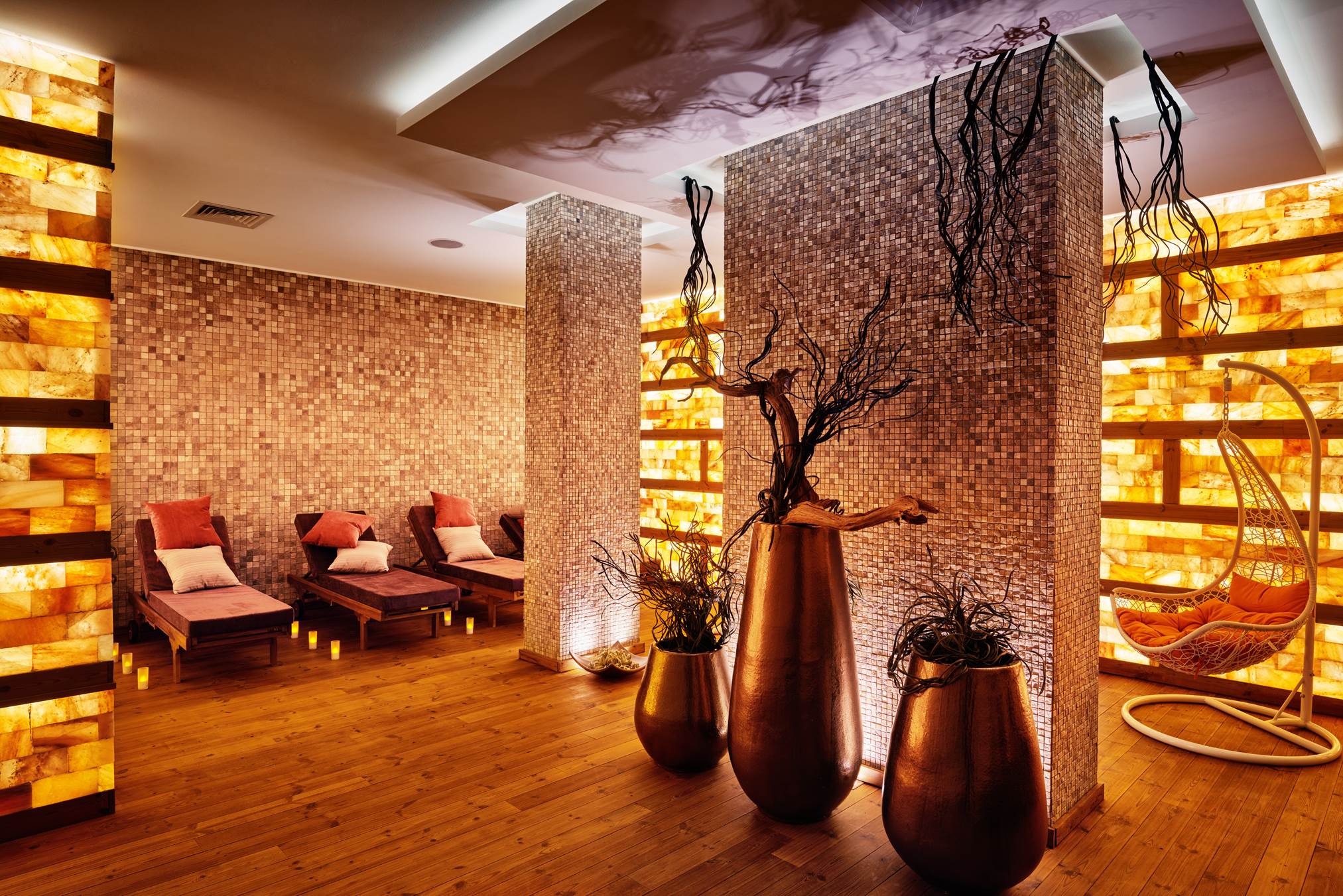 Jacuzzi, a shock bath, with a contrast, adventure and hydro-massaging shower.
2 Finnish saunas, 1 radio-frequency sauna and 3 steam baths
Hammam and Rassul for individual therapy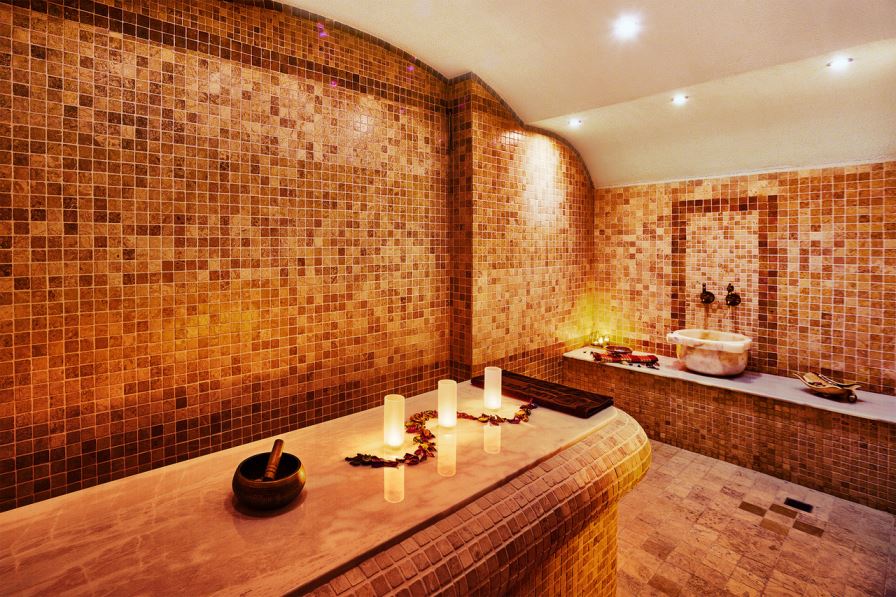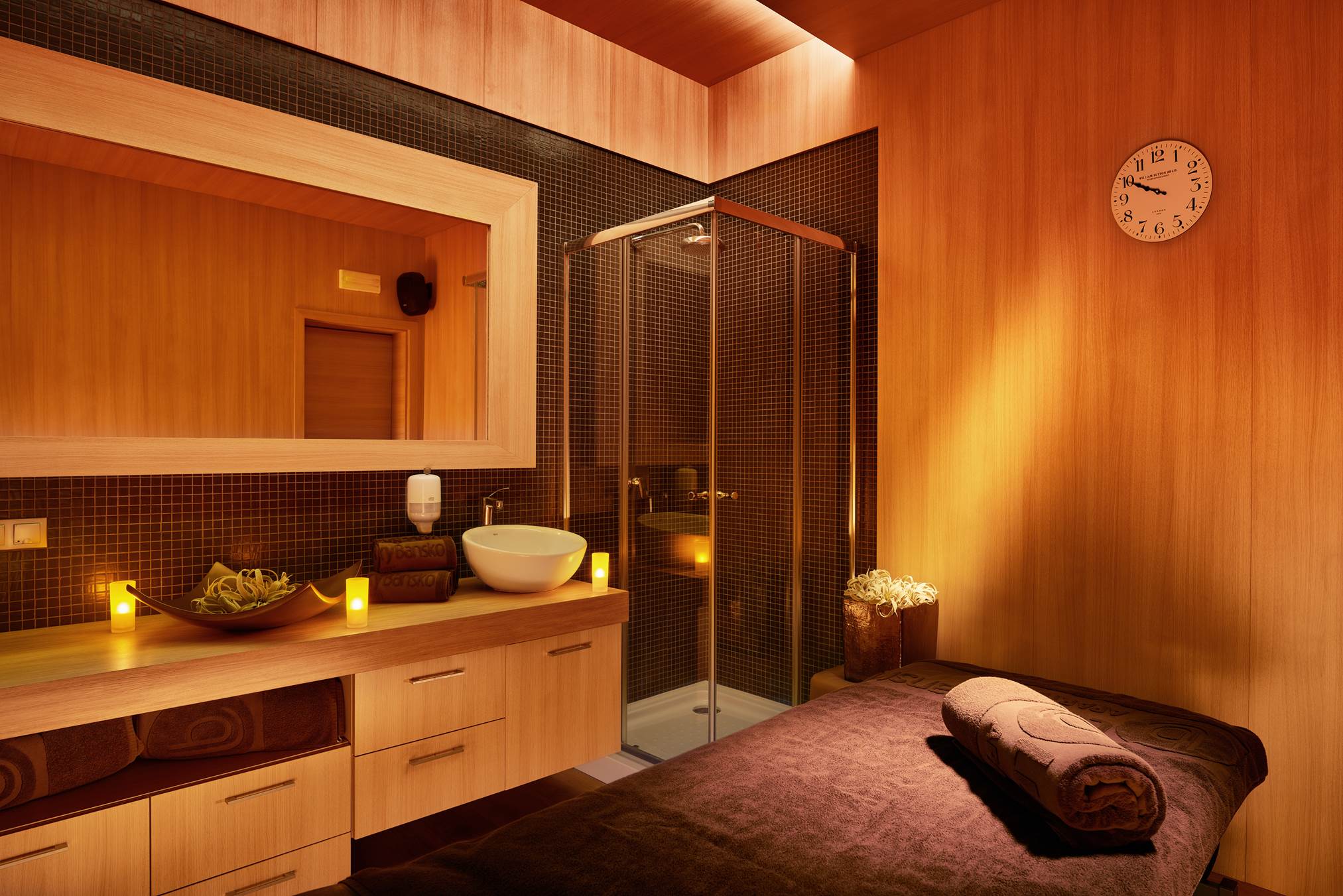 Ice room with a -18 degree contrast

Solarium for tanning even in winter.

Massage with certified Garra Rufa fish (Doctor fish)
Gym
Latest-generation therapy bath with 25 programs in combination with a pearl, whirlpool and underwater Tangentor massages.

​
​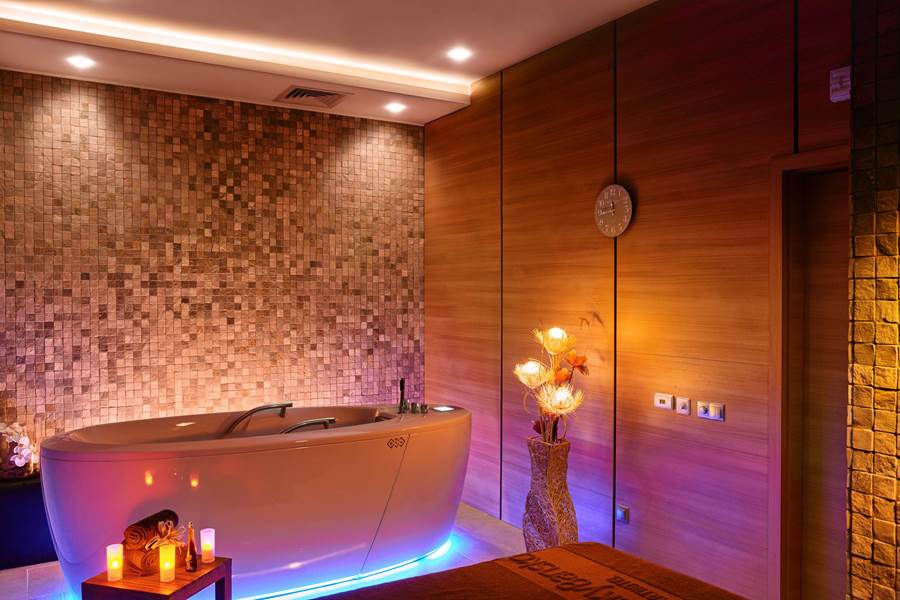 Water bed combined with a steam bath and a Vichy shower
​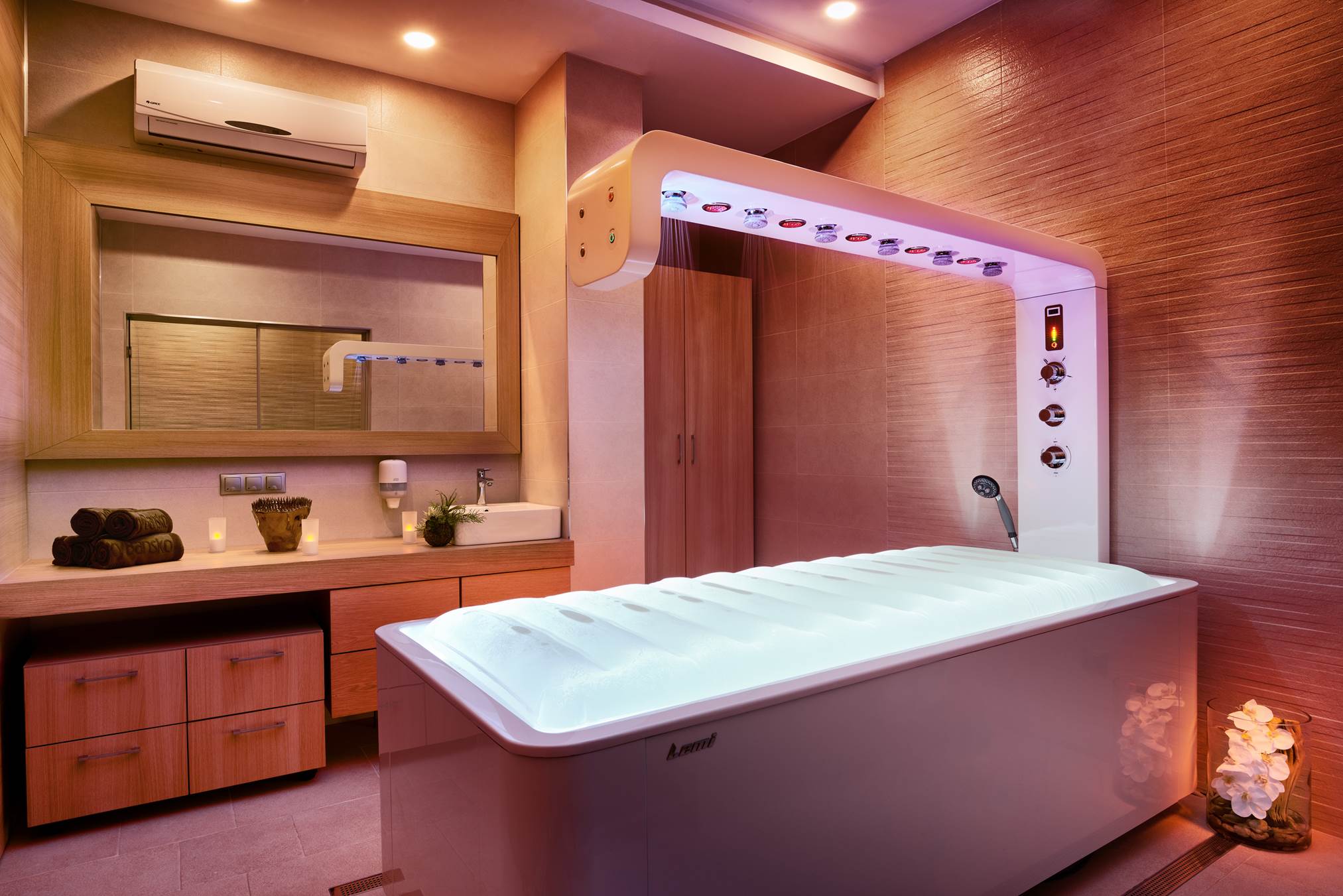 Intraseuticals, radio-frequency and ultrasound therapy:

Intraceuticals is an oxygen generating device used in the application of nanotechnology developed lotions for deep penetration under the skin. This is one of the most preferred therapies in Hollywood, with almost instantaneous effect.
Radio-frequency and ultrasound therapies for tightening and regeneration of loose skin in various problem areas.

Cosmetic studio for manicure and pedicure.
Also, this modern SPA centre offers medicinal and relaxing massages and therapies for children..
Cosmetics from TALGO and ACADEMIE are used.
Aqua Complex "Leonardo" With Outdoor Pool
The Leonardo Aqua Complex has two outdoor pools – one for children of up to 6 years of age, with a water slide.
The water is continually heated.
A lifeguard is provided.
The Aqua Complex is in the town of Bansko, in immediate proximity to Lucky Bansko SPA & Relax Hotel and is an inseparable part of Italian Restaurant "Leonardo".
Comfortable teak-wood deck chairs, a table, and luxurious pavilion tents are available for you. Professional sound systems are provided and the music can be heard even underwater.
Order our tasty cocktails, chilled wine and food suitable for consumption on a deck chair.
The Aqua Complex is open 7 days each week, from 10 AM to 8 PM, from June to September.
You can use a 50% discount after 4 PM during weekdays.