Welcome to Le Bistro!
The cozy and modern design, combined with the refined and peaceful atmosphere of Le Bistro, will complement your unforgettable stay at Lucky Bansko SPA & Relax apart hotel.
The restaurant attracts its guests with its special and varied menu, combining with a professionally selected wine list.
The fireplace creates a pleasant sense of domestic comfort and warmth.
The restaurant has 120 seats and offers breakfast and dinner.
We have prepared a special tempting treats for you – daily lunch menus which include the original taste of selected Bulgarian and international dishes and desserts.
---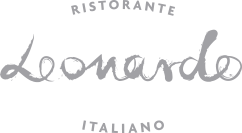 Italian restaurant "Leonardo" is a part of the aqua complex at the Spa Hotel Lucky Bansko
Modern and designed in bright colours, with very comfortable chairs and tables, with flowers surroinding, with an open view directly to the two outdoor swimming pools, the "Leonardo" restaurant will be a pleasure to all your senses and will give you a feel of Mediterranean luxury.
Restaurant Leonardo works during the whole year and the winter interior will be complemented by a fireplace.
Capacity of 60 seats.
This is the spot to feel genuine culinary pleasures with exquisite cuisine that includes authentic Italian recipes.
Guests can watch "live" the secrets of cooking because there will be a cooking show.
We will offer you also tasty barbecue prepared only with eco products with proven origin.
We have not forgotten about our little guests – is there anything greater than ice cream with a variety of sauces and colourful like a rainbow!
---

Our restaurant offers a selection of the best Alpine specialities.
The best meals of Swiss and French mountain cuisine are chosen.
You can enjoy new gastronomic sensations in a comfortable interior designed entirely according to the traditional Alpine restaurants style.At the same time modern accent and high technology equipment are also present.
Try Gruyère and Vacherin cheese fondue, meat fondue, Raclette (melted cheese), grilled meat and seafood and, of course, three chocolate varieties fondue.
All the meals are prepared at your table having local ventilation that prevents odours from spreading.
Fondue Restaurant works from November 15th until March 31st.
---

If you want to chat with friends, relax or hold a business meeting you will find a pleasant atmosphere and service in the lobby bar which will meet all your expectations.
Original design, discrete luxury and pleasant music ensure your relaxed and pleasant stay.
Here we shall offer you light snacks, tasty desserts, abundant choice of aperitifs, soft drinks and exotic cocktails.
The lobby bar is at the disposal of guests round the clock, during the whole winter season.
It has a capacity of 45 seats, including 3 internet stations.
---