Holidays and summer vacations are usually time for walks and relaxing. However, if you are one of the people who, apart from resting actively, can do sports, Bansko is the perfect destination for an active vacation.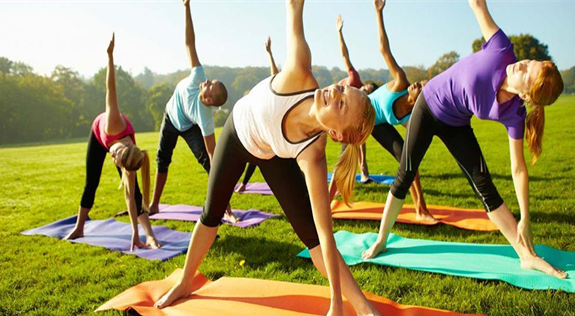 5 sports that you can practice as a group during your holiday in Bansko
Cycling
One of the most fun and rewarding ways to exercise while on vacation in Bansko is by practicing mountain biking. It is a sport that brings pleasure to the senses, does not strain and takes care of your health. While you cycling during your vacation, you will not only get to know the surroundings of the resort, but you will also return home in a wonderful physical and mental state. Cycling is a sport that can be practiced on its own, but when you are with friends and in a group, it is much more interesting and fun.
How to practice cycling while vacationing in Bansko?
If you want to travel as much as, whenever and wherever you decide with your friends, you can simply rent bicycles from the hotel or one of the cycling clubs in Bansko. If you want to make longer hikes, then you can take part in one of the bike tours organized in Bansko. Tours are conducted daily and guided tours will accompany you.
If cycling is not enough workout for you, you can join a combination tour that combines mountain biking and rock climbing, kayaking, white water rafting or sightseeing.
Horseback riding
In recent years, the practice of horseback riding has become more and more popular and in almost every city there are at least several horseback several very well equipped horse bases riding bases. Bansko also does not stay behind and operate in its surroundings.
Each of the bases offers both individual training for beginners and group walks around the mountain. The duration of the group horseback rides is between 3 and 5 hours and the terrain is determined according to the riders' time and capabilities.
Practicing horseback riding during your holiday in Bansko is not only a good workout for all the muscles of the body, but also a way to spend a great day in nature.
How to organize a group visit to an equestrian center?
Each hotel in Bansko operates one of the three horse bases located in the vicinity. You just have to contact the reception of the hotel where you are staying and from there they will arrange everything else for you. After an active (and very enjoyable)workout at the horse base you can have a great picnic in the beautiful nature around Bansko.
Yoga
When it comes to keeping fit, practicing yoga is one of the most preferred types of group sports. If you have been wanting to start yoga classes for a long time but still don't have time, you can lay the foundations during your holiday in Bansko.
Unlike fitness, which emphasizes relief and tightness, the goal of yoga is to strike a balance between body and mind. During group yoga classes, you will not only improve your physical condition and flexibility, but also find the peace of mind you need.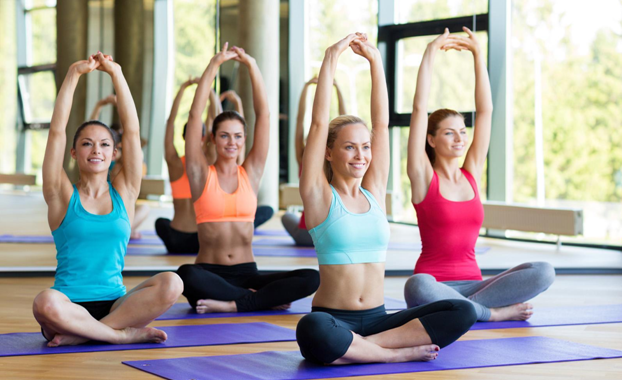 Where to practice yoga in Bansko?
Almost all Bansko hotels have yoga instructors who offer beginner and advanced courses. If you are staying at the Lucky Bansko Apart Hotel, the exercises are conducted personally by Indian yoga guru Prakash. Prakash is one of the most popular yoga instructors in the world. The guru will not only help you master the asanas and techniques of perfect yoga, but also teach you how to achieve harmony between mind and body.
Rock climbing
Climbing is an extremely expressive, dynamic, adrenaline-boosting sport. Designed for people who love the extreme and are not afraid to try something new. It is also one of the sports that you can practice with your friends or family.
Where can you practice rock climbing in Bansko?
There are several very well-equipped climbing objects around the city. One is located in the "Caves" area and the other two near the Vihren hut.
If you are an experienced climber (not a beginner), you can rent rock climbing equipment and attack climbing objects on your own and without instructors.
However, if you are not fully confident in your climbing skills, a better solution is to contact one of the rock climbing clubs operating in Bansko. Climbing and rock climbing clubs organize tours throughout the summer according to the level of preparation of the climbers.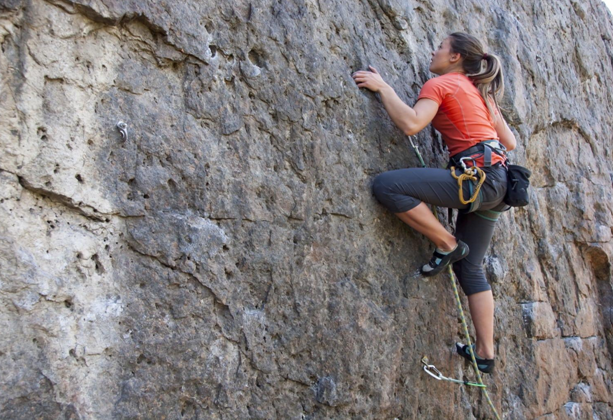 Rafting
This is probably the most fun, extreme and adrenaline-pumping sport that is practiced as a group. If you have always wanted to go down the river, then during your holiday in Bansko you can make your dream come true.
In order to practice rafting you do not need special training, but only a desire to experience something really different. It is a group-only sport, and in order to be successful in diving, all participants must work together. In addition to being fun and highly adrenalin, rafting is also a sport that loads all muscle groups, reduces stress and stress and improves mood.
Where can you get off by boat in Bansko?
Bansko is an excellent starting point for rafting as the town is located near two of the most suitable rivers for practicing this sport – Struma and Mesta.
To go down either of the two rivers, you shouls state your wish at the reception of the hotel where you are staying. From there, they will make the reservation for you. And if you choose to stay at the Lucky Bansko Hotel, they will even provide you with transportation to your starting point. You only want to have at least 6 or 8 adherents who want to embark on the adventure.
On the day of your descent from the rafting club you are subscribed to, they will supply you with the required equipment and instruct you. This sport is suitable for all ages, so it is one of the most preferred of families staying in Bansko.
Almost all rafting clubs offer, in addition to great downhill emotions, additional packages that include sightseeing, lunch and more.
Other sports you can practice during your vacation
Golf
Golf is undoubtedly one of the most practiced sports in the world. According to a Golf Today survey, over 60 million people worldwide practice golf on a regular basis. If you are keen golfers and do not want to miss the opportunity to play golfwhile in Bansko, you are in luck. Because just a few kilometers out of town is one of the best golf clubs in the country.
Pirin Golf has two golf courses, both beginner and advanced for the sport. There is also a golf academy at the golf club where qualified instructors teach the intricacies of this aristocratic sport.
Swimming
In order to practice swimming you do not need any special reservation or equipment. You don't even have to leave the hotel if you don't want to. Simply put on a swimsuit and "dive" in the hotel pool.
This sport is extremely useful for both overall health improvement and muscle strengthening. In addition, swimming is charged with pleasant emotions and has a beneficial effect on the entire nervous system.
Fitness
Each hotel in Bansko has a well-equipped gym where you can train actively on your own, with an instructor or as a group. Group trainings are held at designated times, are led by qualified instructors, and can be combined with Pilates, Yoga or any other sport.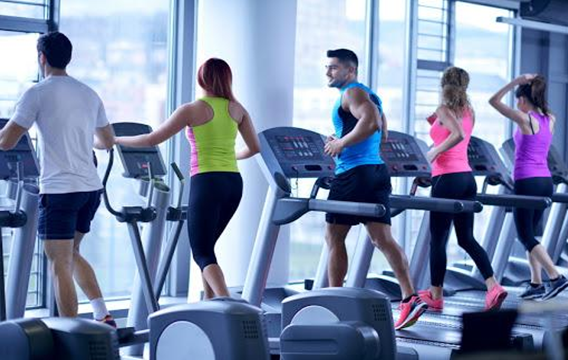 Tennis, volleyball, basketball, football
If you love team outdoor games, Bansko has several public playgrounds and tennis courts that you can use when you want. To practice your favorite sport while vacationing in Bansko you simply need to organize with your friends or family and take your place on the playground.
Paintball
Want something to lift adrenaline in the sky and fill you with a lot of nice emotions? The paintball is the perfect solution for you. There are several paintball clubs in Bansko that organize paintball games outdoors. Paintball is a team game that requires speed, agility and a good sight. The sport is suitable for people of all ages and is full of adrenaline.
Sport fishing
Fishing is not one of the busiest sports, but it is a sport that you can practice effortlessly in the company of your friends. There are several small dams in the vicinity of Bansko, stocked with different species of fish that will satisfy your passion for sport fishing. And if you are lucky and have a sport fishing competition while on vacation in Bansko, you can take part and congratulate yourself on the victory.
Why is group sport better than the self?
Of course, if you are used to playing alone, you can train alone. But you are on vacation with your family or friends. This means spending more time together and doing things that appeal to all of you.
Playing as a group during your holiday in Bansko will not only take care of your health and maintain a tight figure, but also strengthen your friendship in the group.