Once it comes to adventure sports, there is a huge variety of styles that are perfect for any individual. No matter the shape of the landscape, there are activities that allow you to squeeze your comfort zone while enjoying the beauty of nature.
Canyoning is a typical example of this, although not so well known in Bulgaria. Fortunately, however, in recent years it has begun to gain more and more popularity. Recreational sports allow people of all ages to explore places where no one dares to step forward.
With it you will undoubtedly combine adrenaline and picturesque beauty. Going through gorges, waterfalls and giant rock pools, the activity will bring you face to face with our nature, and you will experience it in a whole new way. The canyons are rarely visited and are the last unknown for adventurers.
What is seen there is unique and special in its own way. Therefore, if you are looking for another dose of action or something different from your typical daily life, we dare say that the specific activity is more than ideal for you. Stay with us to learn a little more about her.
What is canyoning?
Extreme sports that are difficult to pronounce are actually crossing gorges or rock formations by combining:
swimming

climbing

descent
In general, the activity explores hard-to-reach areas of natural landscapes, following a waterway that is carved through the stone formations.
When enthusiasts cross paths along various streams as well as waterfalls, they will have to jump or climb, often using technical safety equipment. A large percentage of people consider it entertainment, while others need the challenges posed by extreme entertainment.
The rush of adrenaline filling their bodies during the crossing is incomparable and generally does not require very advanced skills. This in turn means that even if you are a novice you will be able to feel everything again.
In reality, there are extremely many levels of canyoning, which is why your age does not matter, as we mentioned at the beginning. Usually the number of obstacles and the amount of water are the factors that determine the difficulty of a particular site.
The plasticity of sport comes right here, as some of the more difficult phases can be substantially modified by technique or avoided altogether. This way the route you have taken will be more adaptable and pleasant.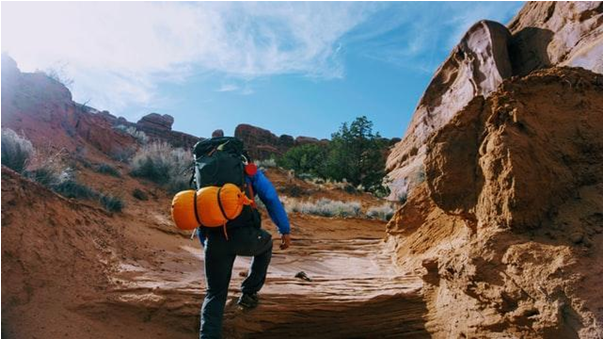 Can it be practiced by inexperienced people?
Although quite possible, experts recommend that you have at least a small idea of the activity and always be in groups. After all, canyoning can be quite dangerous, so don't allow yourself to underestimate it for even a second. As beautiful as the mountain scenery is, so vindictive.
With the organized tourist groups you will 100% ensure a safe stay. However, when it is your first time, this is the best way to feel the new soil without hurting yourself, as they will take care of you in every way.
If you are advanced and planning a trip on your own, make sure you read everything about the local area before you reach it. In this way you will be as familiar as possible with all the strangeness and dangerous places. Another idea is also to check the weather forecast.
The most important thing is to have a basic level of fitness, because walking on the gorges borrows from several other activities in one. Once inside, you will often be able to escape only by completing your trip to the riverbed, so strength and energy are your best friends.
Remember to take energy snacks with you and always give yourself the rest you need. This is not a race and you do not need to race against time. Loss of concentration due to exhaustion is not recommended as it will definitely lead to serious injuries in some cases.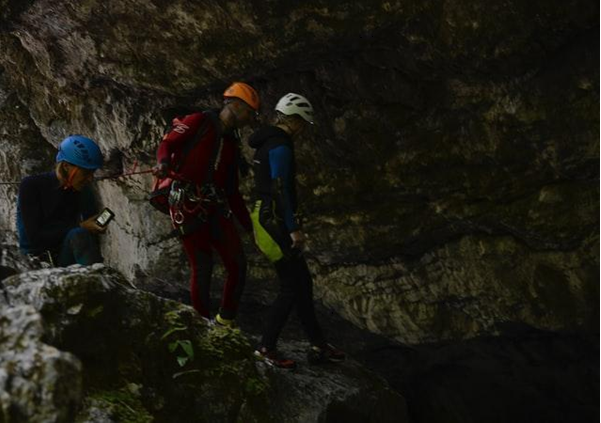 Necessary facilities
There is a wide variety of facilities that can be useful during the adventure, depending on where you are and how difficult the transition is. In addition to their specifics, some of them are more than mandatory and it is recommended to have them.
Make sure you always have the following types with you:
Helmet

Sturdy rope

Specialized life jacket

Swimming clothes

Backpack

First aid kit
Hypothetically, the sets mentioned by us can be provided to you by the respective group or rented on site. However, it is possible that some programs may require participants to have their own equipment. So the sooner you get them, the better.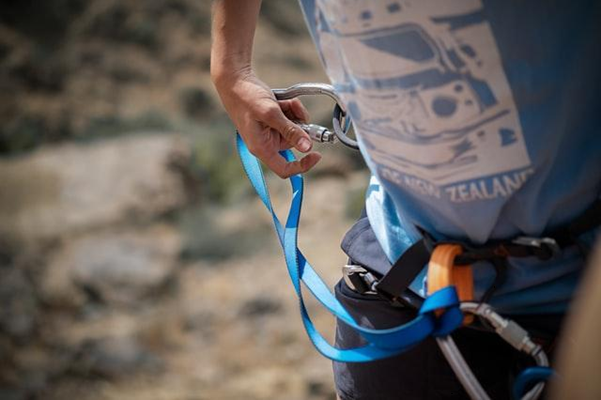 Is it dangerous?
Canyoning shares many risks like some other extreme sports. Many of the risks can be mitigated by proper training with special equipment. But unfortunately there are some that are inevitable such as:
falling stones

unexpected floods
Even with a guide, your journey is again not completely guaranteed to go according to plan. If things go wrong, it can take a long time to escape or be saved. That is why it is extremely important to realize and learn about dangers.
In the worst case scenario, you will face the following troubles:
Fall

Drowning

Hypothermia

Rock debris

Sudden floods

Loss of orientation
We do not intend to scare you, but statistically speaking, almost every year there are reports of casualties during the activity. They are often due to:
floods,

falls,

other emergencies.
Due to the remote and isolated nature of the sport, rescue operations are difficult to carry out.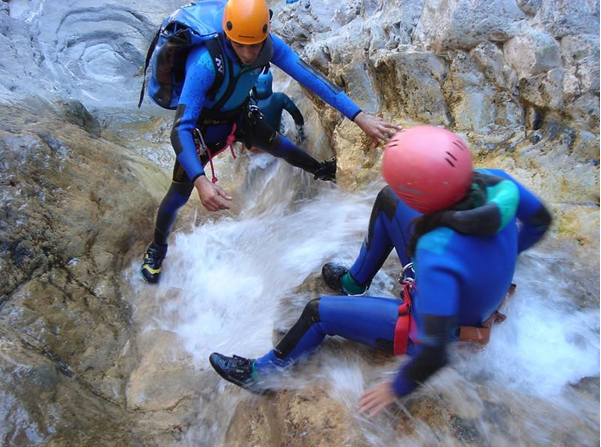 Prices
Nevertheless, your spirit is adamant and you are determined to try the challenge. If by any chance you are staying in the town of Bansko, do not worry, because you are in the right place.
Every year canyoning tours are organized here, attracting adventurers from all over Bulgaria. The most popular point for the event is the route leading to the Vlahina River. It consists of all kinds of rock irregularities and formations that are ideal for those looking for a fascinating experience.
Before enrolling, however, we advise you to prepare, both mentally and physically. The overall length of the route is 2.5 km. and although it seems short, remember that you will move on everything, but not a freshly formed path. The duration varies from 2 to 4 hours.
In terms of prices, depending on the club you will go to, the ticket for one person can start from 50 to 90 BGN. It includes all the necessary accessories and additional services. No matter the season, the thrill is worth it, so book your ticket now.