The kayak is a device that, to the surprise of many, is not a technological novelty of the 21st century, as it has actually existed for centuries. In structure, it is a small shiny boat, which, however, has minor limitations in contrast to the standard type of vessels.
According to research, the first information about its use is directed to the original inhabitants of the Arctic regions. During this period, they used it mainly for navigation on waterways or in other words for transport.
If before the kayak was a practical way to fish or transport passengers, today it has become a brilliant entertainment activity. People all over the world recognize the activity and line up to experience this indispensable adventure.
The activity is suitable for enthusiasts of all levels who have a passion for exploring open waters. Depending on your preferences, its functionality will allow you to enjoy quiet tours around shallow water or an exciting high-energy sport in the fast currents.
What is kayaking?
In reality, the activity is and is categorized as a water sport, which involves rowing in a small boat known as a kayak. In general, vessels are available in different sizes and types depending on their purpose.
However, most of them have an enclosed space that covers the legs. The boat is extremely low and you are literally above the surface of the water. In terms of capacity, they can accommodate a maximum of one passenger, but there are also species that have seats for two or three people in total.
Versatile sports are highly preferred because they can be practiced in any waterpool, and in addition, it is easily associated with other activities. The most common choices are camping and fishing, as they give the adventurer the opportunity to immerse themselves in any adventure.
Another thing we can add is that the kayaks are specially designed to handle everything. As we said, some are designed for calm and slow descent, while others for competitions. No matter which type of water pool you choose, kayaking is ideal for anyone who wants to add a drop of adventure to their vacation.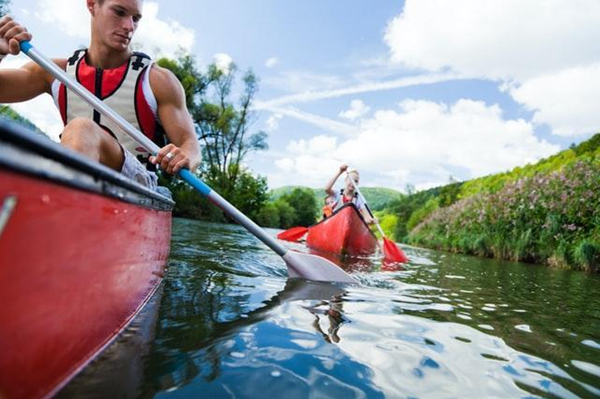 Can it be practiced by inexperienced people?
We assume that this question is quite intriguing, as not everyone can boast of serious experience in this field. If you are planning hiking in areas that require water travel, a kayak is the perfect tool for you. Whether you have experience or not the chance to cope is more than huge.
The only thing you will need at first glance is to master the basic knowledge. They are remarkably simple, so it wouldn't take you long. In any case, it is advisable to share your experience with a passionate expert or proven instructor.
Hiring a guide who offers his services individually or through a club will allow you to experience the area as a local, learning all about the flora and fauna. In addition, the manager will direct you to the appropriate equipment and techniques to ensure both your entertainment and your protection.
The necessary safety equipment is based on the following several products:
Helmet

Life jacket

kayak paddle

Kayak

Waterproof outer and lower garment

Safety glasses

Waterproof shoes and bag
Maintaining proper safety is paramount to any activity. However, water can be more dangerous than it seems, whether you are facing extreme or calm circumstances. Remember that you need security to improve your experience.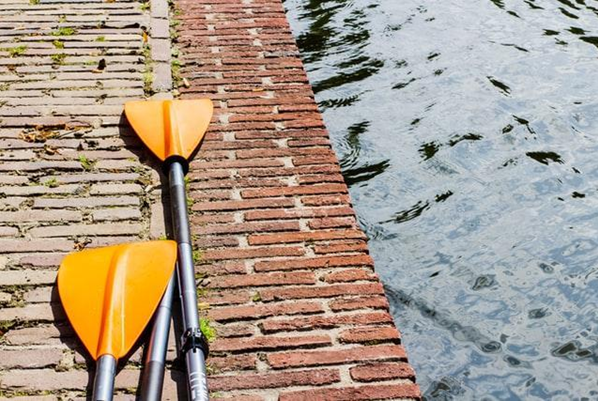 Is it dangerous?
Perceptions of risk and danger are not always accurate for most people. Risk is a concept that depicts how dangerous a situation looks, while the actual danger is something else entirely. In either case, don't underestimate them.
The biggest key to providing safety while kayaking is knowing when to stay calm. Quick and accurate judgment is quite important, so try to put effort into it. Don't be afraid of rapids just because they look challenging, instead figure out how to react properly.
In a large percentage of cases, most enthusiasts are not prepared for certain conditions. Accidents happen because rowers go into waters that are not designed for their level. Professionals can make the sport look easy in rough conditions, but if you lack technical experience, these same conditions are deadly for everyone.
Other circumstances that you need to protect yourself from again are the following:
Dehydration

Too much sunlight

Hypothermia and cold shock

Trimmed rocks
Although the activity is completely safe, always be alert, as the risks are unpredictable and more than possible. On the other hand, taking adequate precautions, combined with common sense, can make things much different.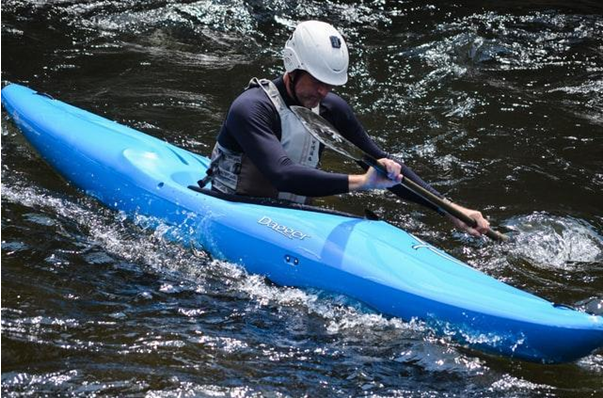 Prices
Fortunately, today it is possible to find all kinds of offers for kayaking throughout Bulgaria in the most beautiful places. If by chance you have stayed at the Lucky Bansko Hotel and you wish to sign up for such an event, you have definitely come to the right place.
The town of Bansko has been one of the most preferred for this activity for many years. The main reason for this is that the rivers Struma and Mestaare close to the magnificent resort. The water pools are superb in every season of the year, so this should not be an obstacle.
As accessible as entertainment is, remember that it is always in season. The ideal seasons to enjoy a comfortable trip are:
Vacationers always prefer warm weather to cold, but it all depends on your personal preferences.
Here you will have the opportunity to see the beautiful natural gifts for 3 hours. Also, the length of the tour is no more than 10-15 km, which is enough to accumulate a large number of memories, which can then be told to friends and acquaintances.
Regarding the prices, we would like to inform you in advance that they usually vary between BGN 70-100 depending on the club you will join. This amount includes absolutely all accessories, such as:
equipment

insurance

many others
Some even includeprofessional photo shoots.