As a popular ski resort, Bansko attracts thousands of winter sports lovers every winter. The resort town is popular and preferred by local tourists and tourists from all over the world who cannot wait for the ski season and the snow-white ski slopes of Pirin Mountain.
If you're already planning your next relaxing holiday in the mountains or looking for the most wonderful place for winter sports in Bulgaria, you're in the right place. In the paragraphs below, we will take you on a brief ride through the Bansko ski resort and the type of experience it offers during the ski season.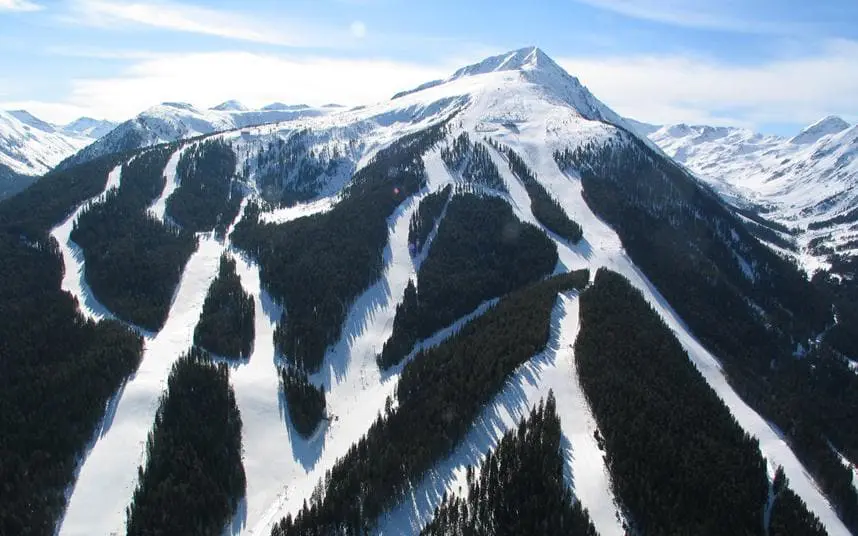 A Winter in Bansko, or 7 Reasons to Spend Your Vacation in the Bansko Ski Resort
If you are also a fan of skiing sports, you probably have already packed your suitcases, and you're ready to set off for Bansko to experience your winter fairytale this season. However, if you are not a skier, you might wonder if the attractions in Bansko will be enough to make you choose the resort for your winter vacation.
The fact is that the Bansko winter resort offers amusement for all. This includes keen skiers and those for whom the winter break is all about culinary tastings, sightseeing, visits to spa centers, having fun with your family, and enjoying quality rest.
The winter resort town is so remarkable that it can offer something for anyone who has decided to spend a few magical days around. In addition to its many hotels, marked pistes, and apres ski bars, both the old and new part of the town presents a unique combination of beautiful nature and precious culture.
Below, you will find the seven best things to do in and around the Bansko ski resort, no matter the type of trip you're looking for.
Go Skiing in Bansko
We just have to start with riding your ski in Bansko, don't we? Although the resort proposes enough attractions and entertainment in all seasons, its great popularity (especially in recent years) is due to its exceptionally good winter sports conditions.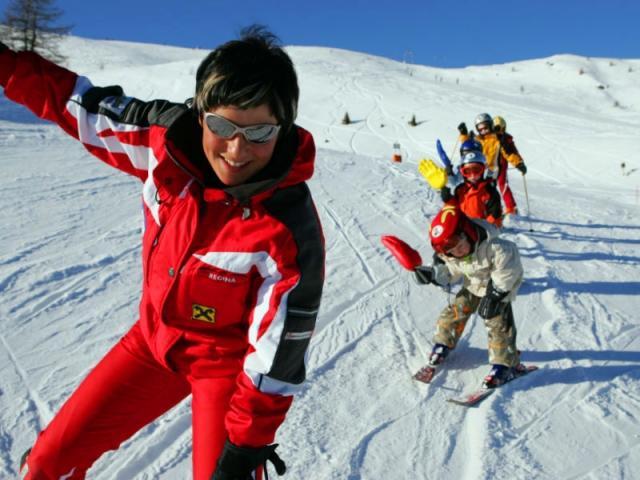 The winter resort is situated at 925 meters above sea level, and its proximity to three mountains – Pirin, Rila, and Rhodopi – makes it ideal for lovers of white sports and truly rewarding ski holidays.
The ski season in Bansko is long – from December to April. In fact, the ski season lasts longer than almost every other European ski area of this altitude, thanks to the snow cannons that extend the period suitable for ski adventures.
What's more – the prices are affordable, you can choose a hotel that caters to your needs, and you can find the best deals no matter your requirements.
The slopes of the ski resort are well maintained and provisioned with everything necessary for practicing skiing, snowboarding, cross-country skiing, biathlon, ice skating, and other sports.
Tourists can use a few great facilities, including:
A gondola lift
A new piste
An ice skating rink
A ski road for beginners
Adrenaline-rich slopes for advanced skiers, etc.
The ski area of the resort starts at 1,000 m above sea level and reaches 2560 m above sea level. The tracks available at Bansko are of varying difficulty, with a total number of 15 and a total length of 75 km.
For lovers of night skiing in Bansko, there are illuminated tracks and snowboard facilities. Meanwhile, ski runners and snowboarders can use separate routes, beginners can trust experienced instructors, and the children in Bansko can even attend an excellent ski kindergarten.
If you do not like to ski or snowboard, or if you're just looking for other ways to spend a good winter vacation in Bansko, you will surely appreciate the attractions in Pirin's most popular resort town.
And there are many of them, so you will have to choose whether to ride snowmobiles, go ice skating, try paragliding, or head with a guide on one of the many hiking trails.
And maybe you will try all the fun while on a ski trip in Bansko mountain resort? The choice is entirely yours!
Try the Delicious Bansko Cuisine
Besides being the most popular ski resort in Bulgaria, Bansko is also a wildly popular culinary destination. Many tourists come here just for the delicious traditional cuisine of Bansko – a highlight of the Bulgarian food culture.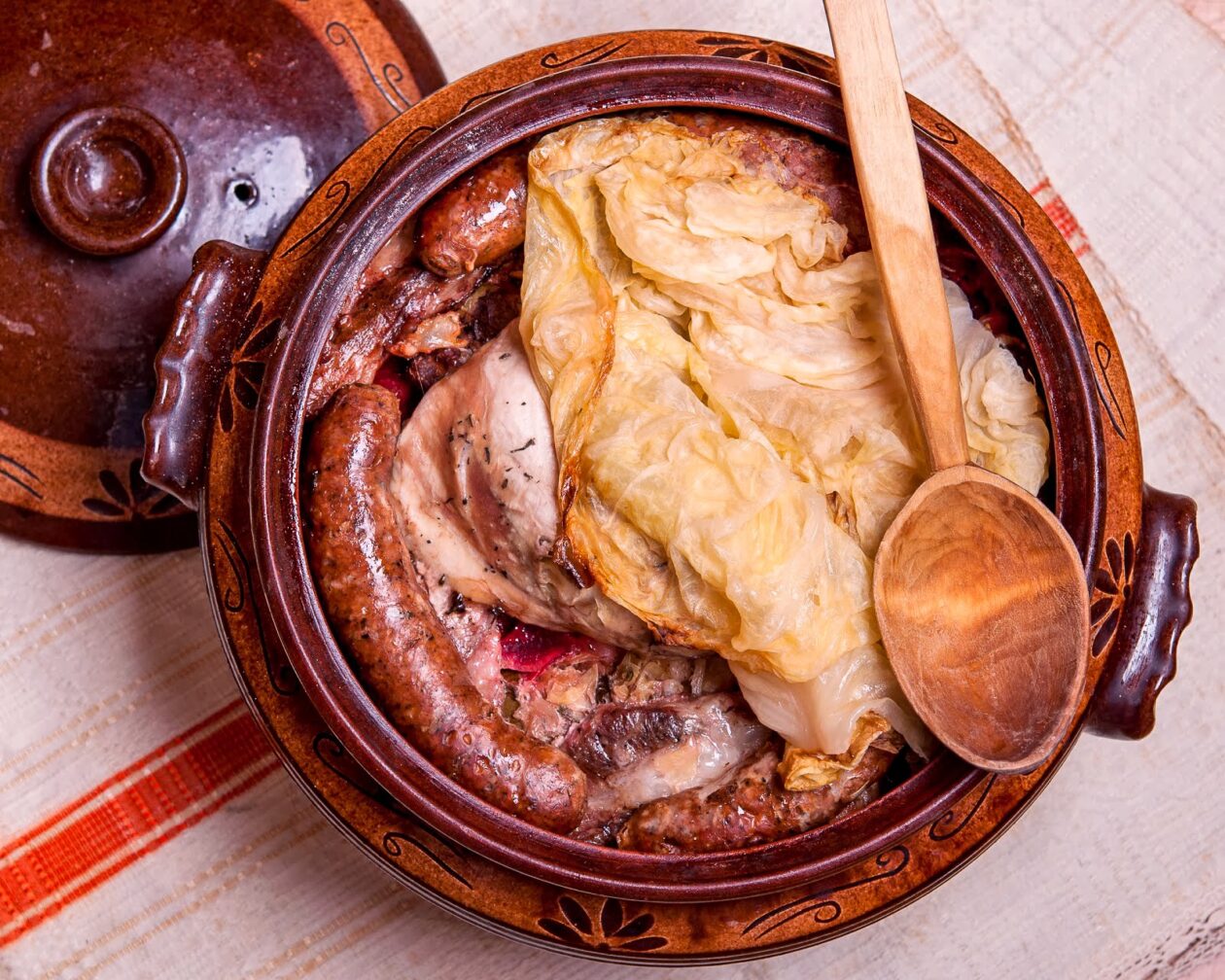 There is no other place than Bansko where you will find food like that. Only here can you try Bansko Kapama, home-made appetizers from recipes passed from mother to daughter, chomlek, katino appetizer, or potatoes with sauerkraut. These delicacies are not merely representative of traditional Bulgarian cuisine but also unique to the local people and their ancestors.
The traditional restaurants offer delicious authentic cuisine, but they also offer so much more. Each of them carries a piece of Bansko's history, set around the museum houses and the cobblestone streets. That's why many people visit the old town and its restaurants for Christmas and New Year's celebrations.
Once you try Bulgarian cuisine, you will surely love it. Anyway, Bansko can offer you a wide variety of Irish, German, and English pubs, along with Italian restaurants and Greek, Turkish, Japanese, Swiss, and French cuisine. There are even restaurants where Armenian cuisine is served.
Tour the Architectural and Historical Landmarks
Even those who come especially for a ski holiday in Bansko are advised not to miss the sightseeing opportunities of the town and its surroundings. Because Bansko is not only a modern and popular ski resort. Bansko is a town with an ancient history and a UNESCO world heritage site with splendid historical monuments to show to its guests.
Cultural monuments in Bansko
These are, for example:
The "Holy Trinity" Church. Built by the Bansko people in 1835, the "Holy Trinity" Church still fascinates visitors and tells of the strength and spirit of the people of Bansko, who built the temple with their own hands and money donated.
The House-museum of Nikola Vaptsarov. This is the birthplace of the poet Nikola Vaptsarov and the first museum to open in Bansko back in 1952.
The House-museum of Neofit Rilski. Also known as Benin's house, this is where the founder of Bulgarian secular education, Neofit Rilski, was born and raised.
The Velyanova House. As an exceptionally impressive architectural site, the Velyanova House reveals the unique history of the Revival traditions in Bansko from the XVIII century.
The monument of Paisii Hilendarski. Erected in 1976 in the heart of the town, the memorial honors the memory of the local man who laid the foundations of Revival in Bulgaria and gave us hope as a nation by writing his Slavo-Bulgarian History.
Once you're done sightseeing, you can simply stroll down Pirin street – the main street of Bansko, where you'll find plenty of souvenirs, skis, and little gifts from local artists.
Day Trips around Bansko
In the vicinity of Bansko, you can also visit plenty of amazing spots.
These include:
The Nameless city. Discovered by chance during the renovation of the chapel "St. Nicholas", it has yet to reveal its secrets. A trip to the Nameless city would appeal to anyone who wants to see as many sights while on vacation or skiing in Bansko.
The Baikushev's Pine. Even in the winter, Baikushev's pine is among the most popular attractions in Bansko, which should not be missed. The tree is about 1300 years old and is the second-oldest after the Grant Oak, which is about 1650 years old.
The "Wedding" Rock Phenomenon. This is an outstanding natural phenomenon that is about 30 km away from Bansko, and you can also visit it during winter. According to one legend, many years ago in ancient times, an evil mother-in-law cursed her son, daughter-in-law, and the guests invited to their wedding, and everybody (along with the mother-in-law) was petrified.
Rila Monastery. The largest monastery in Bulgaria is set in the heart of the Rila mountains, about two hours away from the town center of Bansko.
Vihren and Todorka Peaks. With a guided tour, you can reach some of the most spectacular mountain peaks in the Pirin Mountains. However, a winter hike might be challenging, so you're advised not to go alone and not try climbing the mount if you're not well-equipped.
There are many trails around the mountains in the popular ski resort, so you can just choose your favorite and go exploring. Except for a Sofia airport transfer, your hosts will probably offer you options for free excursions, hikes, and sightseeing tours.
Try a Little of SPA Indulgence
Velingrad is not the only place in Bulgaria that can offer a high-class spa, although it has the best hot springs in Bulgaria. Bansko has many spa hotels and can satisfy all your requirements for a calm and relaxing holiday by the pool, in the sauna, or on the massage table.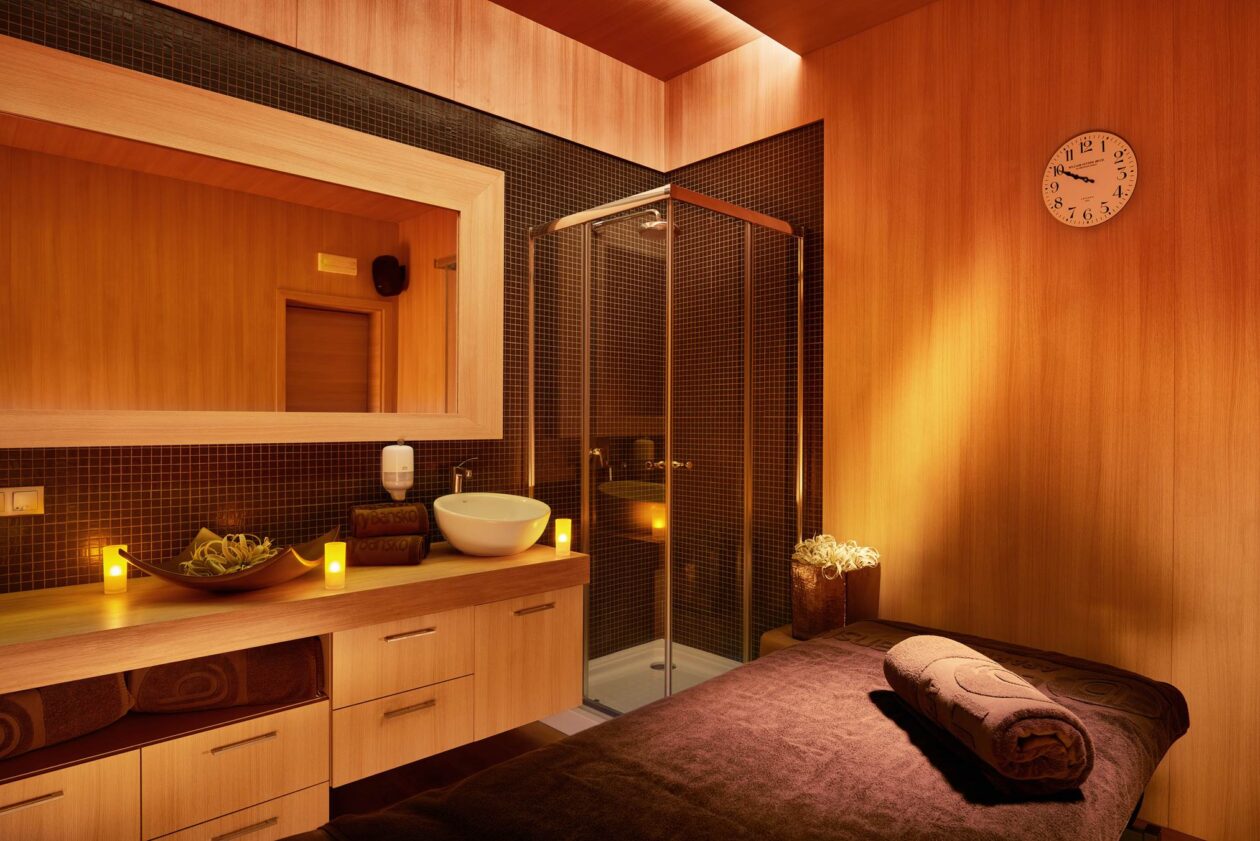 And if you want something different, just a few kilometers from the town, you can dip into the mineral pools of the village of Banya. In recent years the village of Banya has become very popular with skiers in Bansko as it has several mineral pools where they can relax after an active day on the ski slopes.
Plan a Trip to the Nearby Towns
If, by any chance, the attractions in Bansko are not enough for the most active skiers, the nearby towns will easily fill that experience gap.
Dobrinishte is just a few kilometers away from Bansko. Just like the resort town, it can offer you a lot of amenities and restaurants with delicious traditional local cuisine.
One of the most popular attractions in Dobrinishte is the walk to Bezbog peak, which you can reach if you take the lift to Bezbog hut. The lift is a two-seater, there is an intermediate station, and it will take you to the hut in only 30 minutes.
The views revealed from there are unique, and if you have your skis, you can combine your short trip to the hut with a ride on the Dobrinishte track.
Razlog is another Revival town located only about 6 km away from Bansko, and you can take a trip there while on a ski or snowboarding vacation in Bansko.
Although not as popular as a tourist destination, Razlog is extremely friendly for a one-day trip. While there, you can visit the Historical Museum of the town, the Church of St. George, the "St. Annunciation" church, and the Yazo river valley.
Enjoy the Nightlife in Bansko
Winter vacation is not just a romantic dinner for two with a glass of wine in hand in front of the fireplace. Well, if that's your idea, there is nothing wrong with staying in the hotel room with your loved one. But if you want to party, then the nightlife in Bansko will not leave you bored for even a night.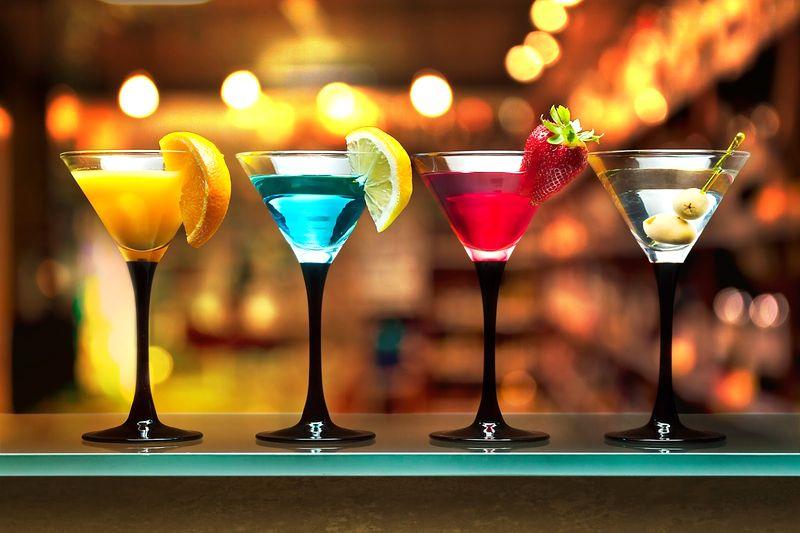 Winter is the most active season in Bansko. So, the locals have provided plenty of night entertainment for their guests' ski and snowboard holiday. Here you will find pubs, bars, clubs, and casinos, and each restaurant will offer you a different atmosphere, lots of fun, and a party all night long.
And so Much More!
Are you looking for some extra entertainment while on a ski vacation or a snowboard holiday in Bansko? If so, you can try solving puzzles in one of the escape rooms in the town.
Over the past few years, escape rooms have been among the most popular attractions in Bansko, so if you're up for a logical puzzle challenge, we suggest you give them a try.
Also, do you think you can not play paintball during the winter? Well, while you're in Bansko, anything is possible. And if this is your idea of entertainment, the town has enough paintball sites working in the winter where you can have fun.
All attractions come for a reasonable price per person, and the traditional Bulgarian hospitality of your hosts will make a safe, enjoyable, and memorable experience.
In winter, Bansko is boiling with active cultural life, so if you're lucky and your vacation coincides with one of the traditional winter holidays and festivals in the town, you will witness something unique because Bansko people love to have good fun.