There is nothing better than a winter vacation in the mountains. Fresh mountain air, descents on white ski slopes, quiet, peaceful evenings by the fireplace, all this is wonderful.
But to spend a really great vacation in Bansko or in one of our other winter resorts you need to prepare well to avoid mistakes when choosing a hotel.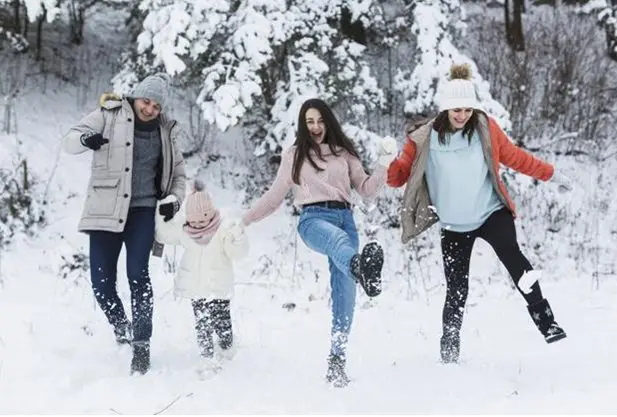 5 often made by tourists mistakes when choosing a hotel for their winter vacation
You do not choose carefully the hotel and the time in which to visit it
One of the most common mistakes when choosing a hotel for a winter vacation is the insufficient information that tourists have before making their reservation.
To avoid making the same mistake (which can ruin your vacation), do not rush to book before you have done a little more research. Go to the hotel's website and get acquainted with its pricing policy and its location.
Take a look at the rooms or apartments it has, see how the food is and whether it provides a direct transfer to the ski slopes. Pay special attention to whether you can cancel the holiday or the reservation is non-refundable.
When it comes to choosing the time for a winter vacation, the most common mistake is to book a hotel in Bansko during major holidays or children's vacations. Just then, thousands of tourists head to the popular resorts, which overflow the hotels and slopes, and holiday prices jump.
To be sure that you will spend a really good ski vacation at reasonable prices, it is best to wait for the holidays and weekends to end and then make a reservation. A good option are, for example, the months of January and February or at the end of the ski season.
You do not ask for discount offers or additional discounts
Almost all hotels in winter resorts offer both standard reservations and special winter packages, which include various bonuses. Quite often when buying a certain number of nights offer a discount on the price of the package, free breakfasts or free breakfasts and dinners and much more.
Some of the hotels like Lucky Bansko, for example, offer accommodation for children up to 15.99 years free of charge, direct transfer to the ski slopes, transport to and from the city and much more. There are hotels that offer discounts for the elderly, for the military, students, etc., etc. Therefore, before making a hotel reservation, it is good to carefully consider what the package includes and choose the offer that is most profitable for you.
Do not book ski equipment or ski school in advance
It is very unpleasant to book a ski vacation and when you go on site at the hotel it turns out that you have nowhere to rent ski equipment or you have to wait to enroll in ski school. If you do not want to be disappointed when choosing a hotel, find out if there is a ski storage room and book in advance the equipment you need. So the moment you check in your ski equipment or your ski instructor will be waiting for you to start your winter adventure.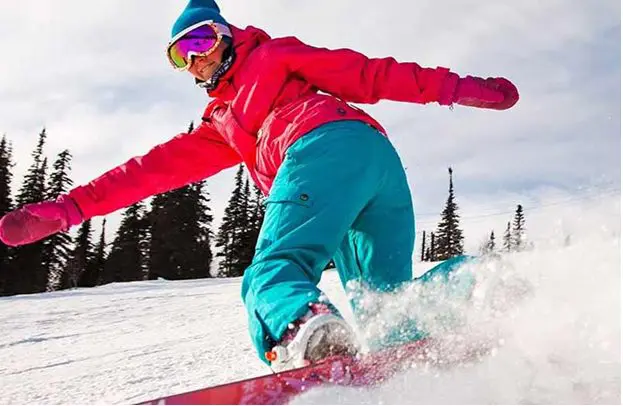 You do not explore the other attractions
This is a common mistake that avid skiers make when choosing a hotel for their winter vacation. Indeed, the idea of a ski vacation is to ski for as many days as possible.
Sometimes, however, one needs to rest or do something other than go down the slopes for at least one day. And sometimes not all family members are skiers and for them to stay in hotel rooms while you have fun is not pleasant.
To make sure that your vacation will be really great, before booking a hotel in the chosen resort, find out if it can offer you any additional entertainment and activities. This can be, for example, a spa, gym, escape rooms, organized day trips to attractions, snowmobile rides or other entertainment that will bring pleasure to you and your family.
Carefully explore the resort where the hotel is located and see what sights you can see if you decide to relax one day from skiing.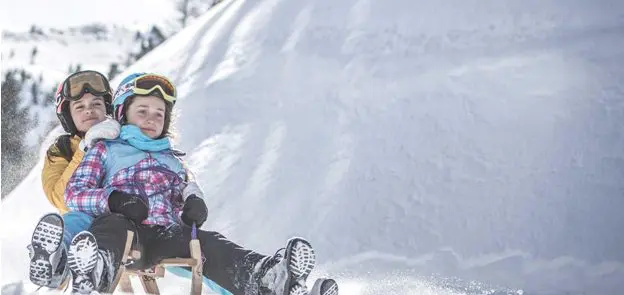 You do not pay attention to whether the hotel is a family type or not
If you are a couple without children or vacationing with friends, whether the hotel is a family type or not hardly matters. But if you are a family with children, not finding out in advance whether the hotel offers day care for young visitors can be quite a problem.
Because, let's face it, little nаughties quickly lose interest in the activities in which they participate with their parents and seek games and entertainment with their peers. If the hotel does not offer enough fun activities for the little ones, your ski vacation can turn into a small hell.
Therefore, before booking a hotel, find out if there is enough entertainment for children such as games rooms, computer rooms or other. Also look for information on whether it has qualified staff such as animators and babysitters, to whom you can safely entrust the little naughties for at least a few hours a day.