When it comes to Bansko, the first few things we associate with the town are the ski slopes, the numerous sights and… Nikola Vaptsarov. We are sure that we will not find a Bulgarian who does not know who Nikola Vaptsarov is, as we will not find a Bulgarian who has not read at least one ofhis poemsthat impressed him/her deeply, but we think that a reminder of his life and work is a great idea.
Personalities from Bansko: Nikola Vaptsarov (1909 – 1942)
Vaptsarov was born on a beautiful December morning in 1909 in the family of Yonko Vaptsarov and Elena Vesuva. His father, Jonko,was an active member of the IMRO (Internal Macedonian Revolutionary Organization) and voivode fighting for the liberation ofMacedonia, and his mother was one of the most erudite ladies in Bansko at the time.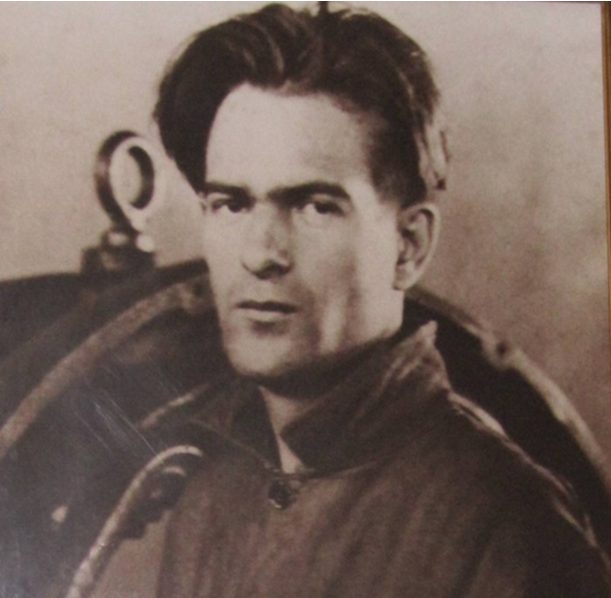 The first years of the life of Nikola or Nikolche(as his mother called him) included welcoming and saying goodbye to his father, the voivode and his associates, and listening to the stories of his mother, who did not forget to tell her children some interesting stories or to read a bookbefore they go to bed. Raised in such an environment, little Nikola became a bright, socially engaged and extremely hardworking child who dreamed of devoting himself to literature and education.
After completing his elementary education in his hometown Bansko, Nikola Vaptsarov applied and was admitted to the high school in Razlog, where his passion for literature deepened. During this time, the young Vaptsarov became acquainted with the works of the great world-famous writers of classics, and he became involved in school activities as a declamator and artist, and in 1926 his first poem entitled "Toward Bright Ideals" was printed on the pages of the "Borba" newspaper.
However, the desire of the future poet to continue his education and study literature remained only a dream, since his father was against it, and Nikola, who from a young age listened to his parent, gave up on his dream and enrolled to study at the Maritime Machine School in the city of Varna.
The time spent as a cadet at the Naval School was a very difficult time for Vaptsarov, but it had a huge impact on his personal growth. During this period, the future poet became very active as an amateur artist, joined various youth societies and began to actively write poems, which were published in many current newspapers and literary publications.
During his studies at the Naval School, Nikola Vaptsarov made his teaching practice on the "Druzki" military ship, and shortly before graduation he was moved on"Burgas" ship, with which he visited Constantinople, Beirut, Famagusta and many other cities around the world.
We mention the practice of the ship "Burgas", because during this practice Vaptsarov really falls in love with the sea and the machines and creates a number of poems on this subject, one of the most popular of which is called "Letter" and begins so …
"Do you remember the sea and the machines and the holds full of sticky darkness? And that wild longing for the Philippines, for the big stars over the city of Famagusta… "
In 1932, Vaptsarov successfully graduated from the Naval School and received a diploma in mechanical engineering. During his graduation, he was chosen to give a speech in front of all graduates and he made a fervent speech that not only inspired, but which clearly showed that he was no longer a boy but a socially engaged young man who had his own position on the situation of the country and the world.
After graduation, Nikola returned to the town of Bansko to decide where to go after completing his secondary education. His inclination for literature was still very strong and the young man did not hesitate much and applied for a job in the popular "Zora" newspaper. Unfortunately, his writing style was not in line with the policy of that newspaper and he was not approved.
In order not to spend a long time without job, Vaptsarov decided to suppress his desire to have a newspaper career and started work in the village of Kocherinovo as a mechanic in the factory at the forest industry. Working in the factory was difficult, and Nikola Vaptsarov becameveryaware of the difficult social situation of working-class people, which has made him increasingly critical of government policy.
As an idealist man who yearned for a better and fair world, Nikola became a leader of the professional company in the factory, defended the rights of workers, and was passionate about socialist ideas that preached"Freedom, Equality, Brotherhood". The time he worked at the factory in Kocherinovo was the happiest and at the same time the saddest for Nikola Vaptsarov.
In Kocherinovo he met the love of his life – Boyka and theystarted a family together. Shortly thereafter, Boyka gave birth to his son and Nikola was the happiest man. Unfortunately, the happiness ofthe young couple was quickly spoiled by the death of a child who died before the age of one.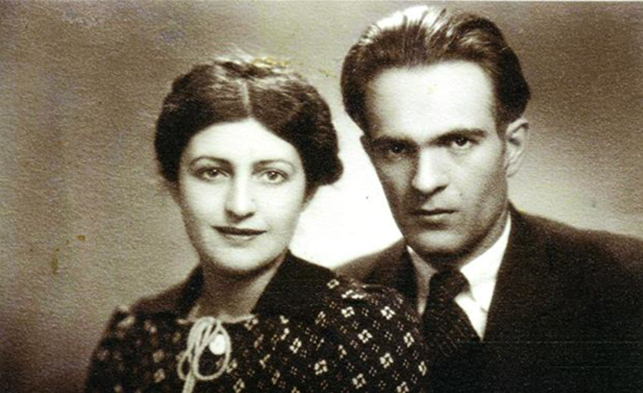 This misfortune was accompanied by the fact that in 1936 there was a major accident at the factory and Nikola Vaptsarov was fired and left without a job. The lack of work and the grief of the loss of their son forced Nikola and Boyka to move to Sofia city, in an attempt to find a better job and soothe the pain of their personal loss.
In Sofia, Vaptsarov found a job as a fireman at the Bulgarian Railways and later at the State incinerator. Working in Sofia has been difficult and unmotivational, and Nikola has beencoming home every evening more and more tired and exhausted, but even in this extremely difficult period he never stoped writing poetry.
So, in 1940, he managed to publish his first and only book of poetry, "Motor Songs". The book of poetry included poems such as:
● Faith
● "Spring in the factory"
● "Memory"
● Romance
● "Duel"
● Letter
● "A song for the man"
Today, these poems are translated into many languages ​​and are not only part of the literature classes in Bulgarian schools, but are included in the educational plan of many countries in Europe.
Shortly before the start of the World WarII, Nikola Vaptsarov, who already had a clear left-wing partiality, became a member of the Bulgarian communist party and began to engage in propaganda and subversion activities. It was because of this propaganda activity that he was arrested and interned in Godech in 1940, where he remained for three months.
He was released from Godech just when Germany invaded the Soviet Union, which practically engaged the world in World War II. As a left-wing supporter, strongly believing in the socialist utopian idea, after coming to Sofia, Nikola Vaptsarov did not think for a long time, and immediately began to look for a way to join the resistance movement.
Shortly afterwards, he contactedTsvyatko Radoynov, who gathered a subversive group and Nikola joined it. The group had to perform strikes against the German troops located in our country.
The group's activities, along with the spread of propaganda material, led to a police investigation that ended with the arrest of 750 members of the Communist Party, including Nikola Vaptsarov. Several weeks after the arrests, most of the detainees were released, but Vaptsarov remainedon trial known as "Case 585/42."
On July 6, 1942, the trial began, during which the Sofia Military Court accused Nikola Vaptsarov and 5 other members of the BCP of subversive organized activity aimed at changing the state order and illegal subordinated activity aimed at damaging the Allied troops of the Third Reich dislocated in Bulgaria.
On July 23, 1942, the Sofia Military Court sentenced Nikola Vaptsarov to death and the sentence was executed the same evening at the Sofia garrison shooting range. Two months before he lost his life, Nikola Vaptsarov wrote "Farewell" – one of the most beautiful, romantic and eternal poems, which begins as follows…
"Sometimes I'll come to your dream
as an unexpected and unwanted guest …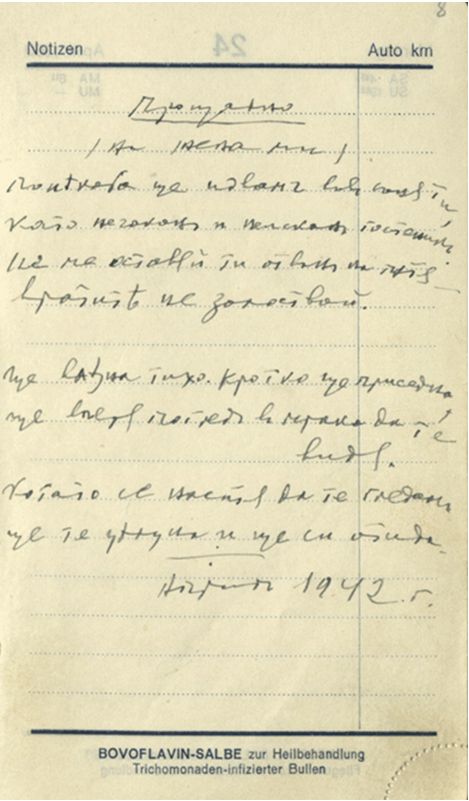 Nowadays, the life and activity of Nikola Vaptsarov are viewed from quite contradictory angles. According to some of our contemporaries, Vaptsarov is a communist and anarchist, while others say he is anti-fascist. For us and the people of Bansko, however, Vaptsarov is an extremely talented poet – an idealist who believed with all his soul that it was possible for people to live in a more peaceful, happy and beautiful world.
He was born and lived in turbulent, troubled and extremely difficult times for the Bulgarian people. He had witnessed the devastation and poverty that had hit Bulgaria and the world after World War I, and also he had witnessed the onset of World War II, and it was unthinkable to remain indifferent to everything that happened around him.
Until his last breath, Nikola Vaptsarov did not stop fighting for the idea in which he believed with all his heart, and the poemshe has writtenhave left a bright mark in everyone who reads themto this day. That is why even today, Vaptsarov-the poet, idealist, dreamer, utopian, is one of the most honored greatpersonalities not only in Banskobut throughout Bulgaria. We are sure that we will not find a Bulgarian who does not know who Nikola Vaptsarov is, as we are sure that there is no Bulgarian who has not read at least one of his poems.
But if you haven't visited his home yet, if you are on a vacation in Bansko, take some time and visit the house-museum of Nikola Vaptsarov. Enter it, take a look and see where one of Bulgaria's greatest poetshas taken his first breath of air. See his children's room, get acquainted with the activity he has developed,feel his poems and pay homage to the person who never stopped really believing in people.