The "St. Trinity" church is one of the most significant symbols of the town of Bansko. We all know it, we have visited it and we all have admired the strong faith of our ancestors who, during a period of difficulties and hard times, managed to build the church with their own hands and with their own money, overcoming all the difficulties they encountered along the way.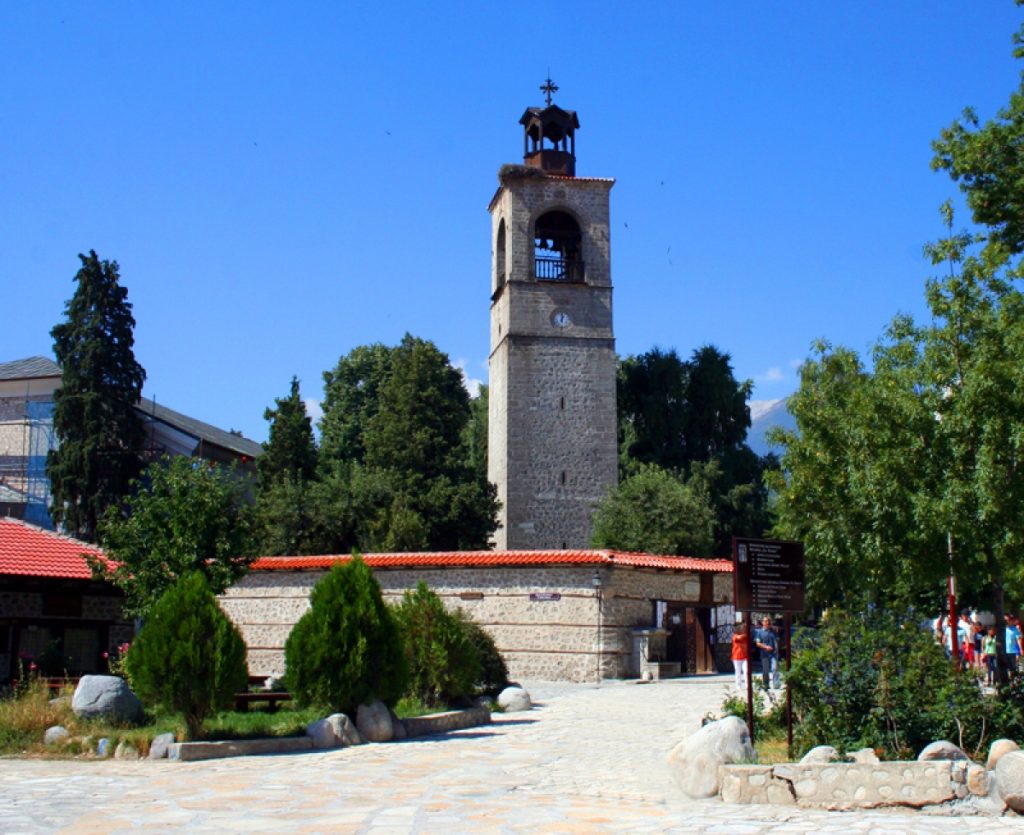 We are sure that you also know about this church and if you have been to Bansko at least once you have taken the time to visit it. But do you know who is the great resident of the town who is responsible for its construction? Do you know who was the greatest donor to the church and who sacrificed his life in order for the people from Bansko to have the Christian Temple in the heart of the town?
We want to tell you about this man now. Because we are Bulgarians and we must keep our ancestral memory and not forget the people, thanks to whom we have preserved our Christian faith during the Ottoman rule.
Lazar Todorov German (Golev) – the man to whom Bansko owes a lot
Lazar German or as he was later called by everyone in Bansko – Grandfather Lazko was born between 1700 and 1775. Unfortunately, the exact year and date are not known, but it is known that he was born into the family of wealthy merchant Todor German. It is also known that Lazar had two brothers, Michael and Ivan, with whom he founded a Trading and Banking House in Bucharest called "German Brothers".
The trade seemed to be in the blood of all three brothers, as the trading house was developing very successfully, and only a few years later they expanded their business and opened branches of the "German Brothers" in Venice and Vienna.
As the most resourceful and smart in commercial affairs, Lazar often traveled to Vienna, Dubrovnik, Paris, where he became acquainted with another world and way of life and thinking.
It is during his visits to Vienna that Lazar German meets Vuk Stefanovic Karadzic (a renowned Serbian linguist and reformer of the modern Serbian language). Karadzic's literary work also included collecting folk songs and publishing them in collections, which is why Lazar gave him several Bulgarian songs for publication.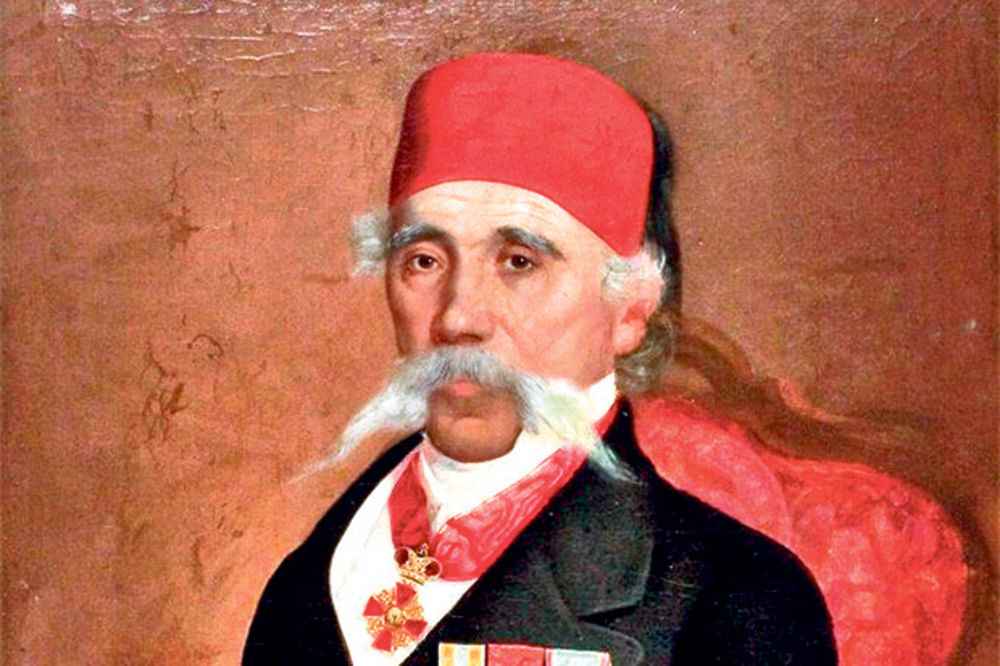 And if at that moment you say to yourself: "And what is so special about that, as these were Serbian collections?" We will say that thanks to Lazar Todorov German, Karadzic includes the Bulgarian songs in his collections "Folk Serbian Songs" and in the "Addition to St. Petersburg Comparative dictionaries in all languages ​​and adverbs with a view to the Bulgarian language", which allows linguists from all over Europe to become familiar with the Bulgarian language for the first time.
We do not have information at what time and how the brothers decided to separate their paths, but it is known that at a later stage of their lives, each of them goes their own way.
Michail German accepted a senior position (becoming a diplomat) with Serbian prince Milos Obrenovic and worked as such until his death, while Ivan German developed and managed a banking business in Venice and Dubrovnik, and Lazar continued to be heavily involved in trade and his caravans with goods crossed throughout Europe.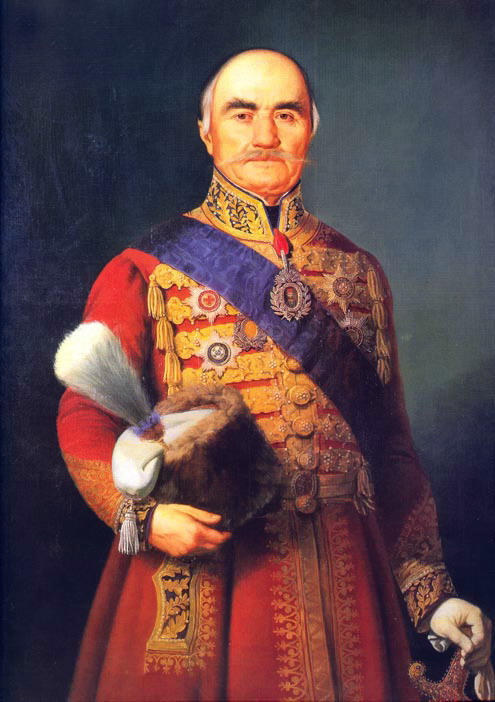 Having accumulated a good enough fortune, in 1832 Lazar Todorov German stopped traveling around Europe alone, settled in Bansko and shortly after became mayor of the city. This is the moment when the major merchant becomes one of the initiators for the construction of the "St. Trinity" church.
As a merchant who had traveled all over Europe for years, Lazar had seen amazing temples and wished his small town had a church in a private place where his fellow citizens could light candles and pray to God.
It was hard for him to see how this could happen, namely to light a candle, because his fellow citizens had to walk outside the town and pray in the old, small church dug in the ground.
Lazar was a smart and educated man, and as a merchant he knew how to inspire the people in Bansko and subsequently all together to deal with the Turkish bureaucracy and Bansko to finally have a large, spacious and beautiful temple in the heart of the town.
When the decision was made, the rich people in the town promised to donate money for the temple, the poor promised to help with labor, Lazar German donated the land for the construction and only needed a permit (ferman) for construction.
Yes, but at that time such a permit for a Christian temple was very difficult to be granted, and to obtain a building permit at the very center of Bansko was even more difficult and possible to happen only if a miracle really did happen.
And then, when it seemed to them that their idea was about to die in the beginning, grandfather Lazko had the idea of ​​obtaining a building permit, using Ottoman laws against them, or as it was said "to outplay the Turkish administration in its own "game".
He brought together some faithful friends and buried an icon and several other small church items in the place donated for the temple. He then made a plan with an old lady to tell the Turkish authorities that she had a dream that showed that there was an ancient Christian temple in that place.
The Turks appointed a check and the "relics" were found, which, according to Ottoman laws, meant that the Bulgarians had the right to build a church in this place.

However, Lazar's assistance in building the temple did not end there. At all stages, he donated huge sums andalso helped with whenever needed.
Thus, in order to obtain official permission from the Turkish authorities, Grandfather Lazko loaded a car with gifts and went personally to Thessaloniki to request the long-awaited permit.
He also provided invaluable assistance when the people from Bansko had to come up with a way to expand the construction area so that the Turks did not find out. The story tells that every evening after sunset, Lazar and a few other people from Bansko moved the pegs that surrounded the temple and thus managed to build one of the largest churches in our country at that time.
For Lazar German, building the church was the mission of his life, so when in 1834 there was no money left and the construction stopped, he did not hesitate for a moment and went to seek money.
So he went to Nevrocop with his friend Mehmed Bay to ask him for a loan of 300,000 pennies. It is not known what he said and how he convinced the innumerably rich Turk, but he received the loan and the people from Bansko continued their work on the church.
But Grandpa Lazko never lived to see the work of his life finished, nor to enjoy the bell ring of copper bells. Because he had been arrested for borrowing the money from Mehmed Bay.
No one can say exactly how they found out about the loan, but according to one of the most likely versions, an anonymous report was made against Lazar.
Legends tell us that when he was arrested and brought to Nevrocop's chief of police, and Lazar admitted to borrowing from Mehmed Bay for the church, the chief of police was so angry that he said: Our kingdom is over when we give money to the slaves to build churches and temples." The Turk's fury was so strong that he ordered the admission of grandfather Lazko in prison. Since then, the traces of Lazar German have been lost and he never returned to Bansko and thus did not see the St. Trinityfinished and in its glamour.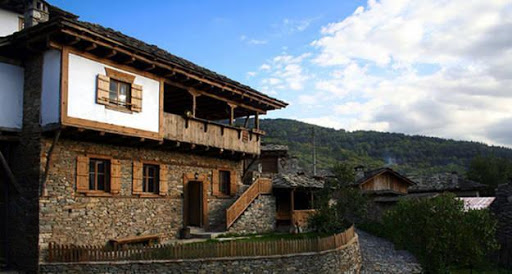 Lazar German was imprisoned in Serres and died there either in 1838 or in 1839.
During his conscious life, Grandfather Lazko did not give up for a moment on his mission, namely to see his town more beautiful, richer, and the people in it more educated, happier and free to express their faith in a temple worthy of comparison to the European churches.
The mission of his life was definitely the construction of the "St. Trinity"church, but the great people from Bansko helped a great deal for the literary and educational activity in the city. For example, as a cousin of other great figue who once lived in Bansko – Neofit Rilski, Lazar helped him whenever he needed money to publish books, educational materials or textbooks. Throughout his life, grandfather Lazko kept in touch with Neofit Rilski and worked with him to improve and modernize the Bulgarian teaching method.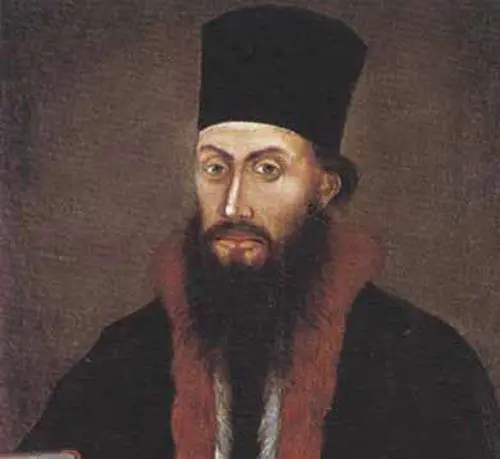 Unfortunately, the house of Lazar Todorov German is not preserved and the memories about its location are erased, but what he did for his town is remembered by the Bansko people.
In Bansko, everyone knows that thanks to the merchant, the mayor, the publicist, the donor, the dreamer, the Christian Lazar German (Grandpa Lazko) ​​they can light a candle in one of the most beautiful churches in the country – the St. Trinity.
We told you about Grandpa Lazko, because such persons should not be forgotten. They must be remembered, their deeds honored not only by the residents of Bansko, but by all of us, and they must be told to the generations that come after us.
Therefore, if you have not yet visited the St. Trinity church, the next time you are in Bansko, take the time and visit it. Light a candle for Lazar Todorov German and stay silent for a moment. Then tell your child the story of the construction of the temple and do not forget to tell about the man, thanks to which this construction became possible.