Bansko is the most popular ski resort in Bulgaria (and not only) and it is enjoyed and visited by tourists coming from the country and abroad.
The British newspaper Daily Mirror ranked Bansko between the 10 best ski resorts worldwide for a reason. This well-known media stated the fact that the resort offers everything necessary for an extraordinary vacation at a reasonable price.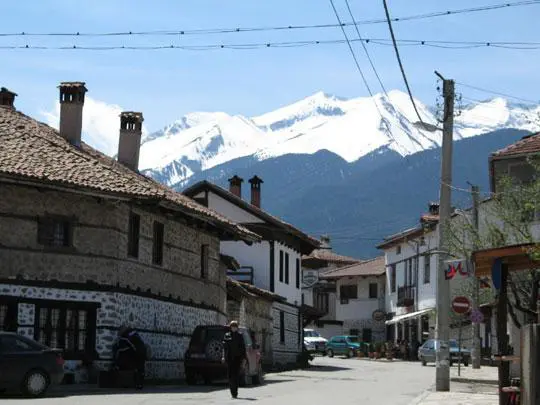 Located in the foothills of Pirin Mountain – one of the most beautiful Bulgarian mountains – Bansko has to offer one of the best skiing conditions, as well as enough other recreational activities, restaurants, cafeterias and hotels.
In Bansko the active season begins in the mid-December (between 10th and 17th, depending on the year) and finishes in mid-April (between 10th and 15th, depending on the year). This way ski and snowboard riders can enjoy the white tracks as long as possible.
The total length of the tracks is 75 km and there are safe beginners' tracks as well as tracks for advanced skiers. The tracks are carefully maintained and equipped with devices for artificial snow. There also is an illuminated track for the lovers of night skiing. Snowboard riders, children and ice rink fans are also taken into consideration, as well as all those who don't ski but like enjoying winter vacations.
There are cameras in Bansko, placed on crossway spots in order to provide safety for the skiers and the visitors of the town. There are cameras along the tracks as well, and they broadcast life in order to make it easier for skiers to check the real-time situation of the track before deciding to go ski.
Everyone can indeed find something that suits him/her – tracks of different level of difficulty where you can spend the whole day, cosy restaurants and traditional bars with traditional cuisine, places of interest to visit, a hotel in Bansko to choose for accommodation.
Long list of celebrities in sports and music visited Bansko in the past 20 years and have been popularizing it worldwide playing an important part for its good name.
True Bansko celebrity fans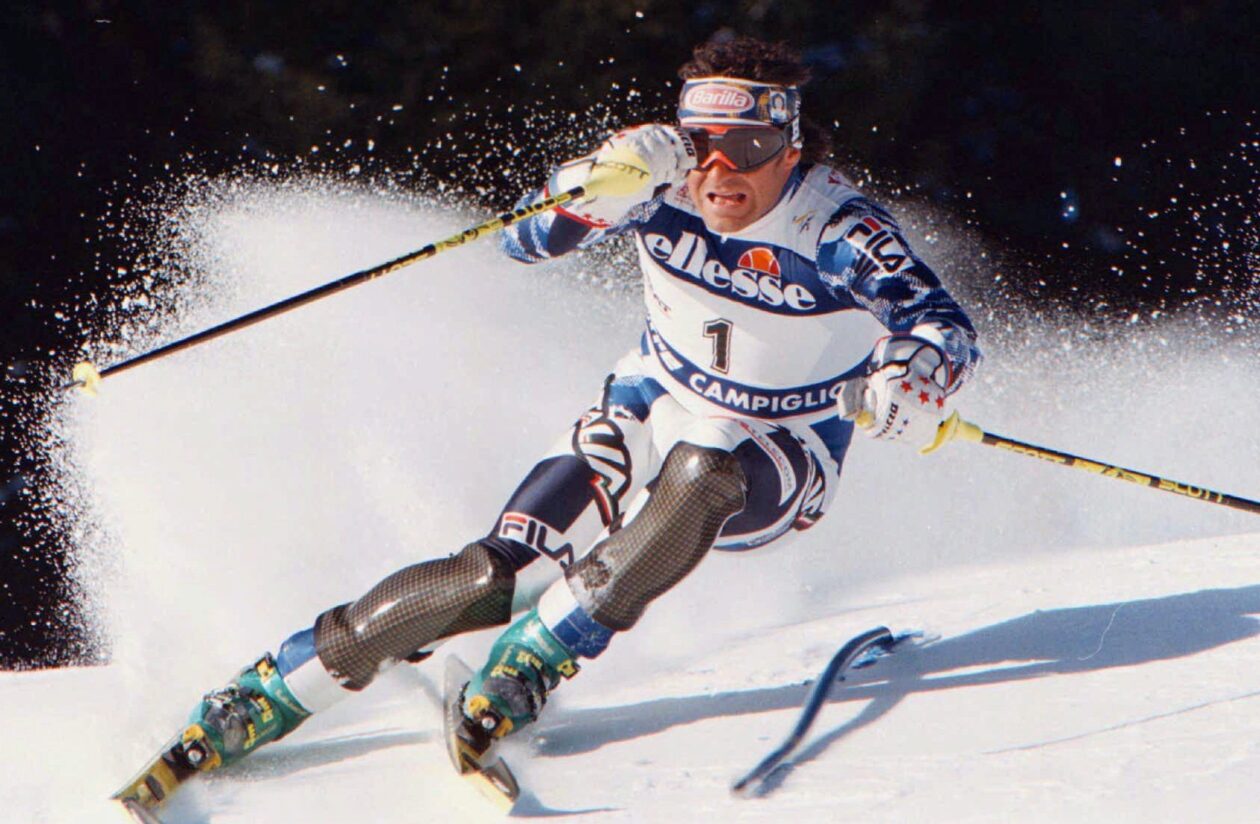 Alberto Tomba
The Italian heartbreaker has been world champion twice and Olympic champion three times, and there are hardly any people who don't know him.
The Alpine legend gave up active sport and competitions in 1998 but he will always remain in his fans' hearts as Tomba la Bomba.
Tomba discovered Bansko in 2003 when he visited the resort for the first time in order to inaugurate a ski track named after him. Since then he has attended every ski season opening and has popularized Bansko and Bulgaria worldwide.
Alberto Tomba is one of the world celebrities that attract not only tourists to Bansko, but also other giants of winter sports who visit our country to participate in different charity activities.
Marc Girardelli
Another winter sports legend whose hearth belongs to Bansko. Marc Girardelli is an Austrian ski racer from the recent past who raced for Luxembourg. He has won the World Cup five times and was an extremely successful and versatile ski racer. Girardelli quit his active sports career and competitions in 1997 and since 2004 he has worked as a Consultant for the Bulgarian Ski Federation and has been Bansko's advertising model.
Shahrukh Khan
Even if his name is not that popular in Bulgaria, Shahrukh Khan is a famous Bollywood actor and director. Khan owns two production companies and is considered the third richest actor on Earth.
In 2015 he comes to Bulgaria, being a renowned actor and producer, in order to shoot his new film "Dilwale", and part of the shooting was completed in Bansko.
The producer was so fascinated by the beauty of our country and Bansko in particular, that he decided to exhibit his Bulgarian photos at different tourist expos in India.
It is well known that the countries where Bollywood productions are being shot increase the tourist flow from India at least for a couple of years in a row.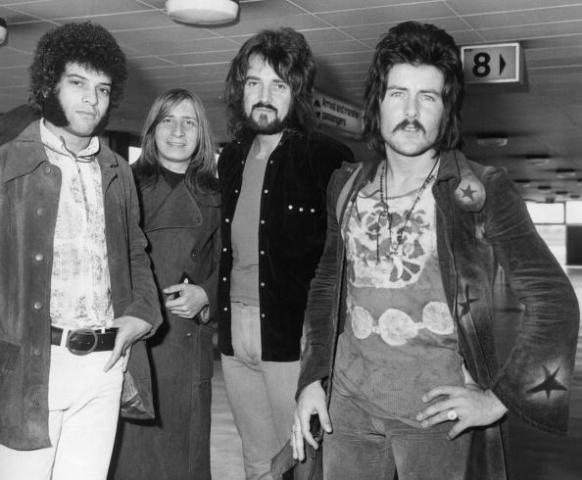 Mungo Jerry Blues Band
There are millions of fans of the legendary band worldwide who follow it everywhere. Mungo Jerry became famous in the remote 1970 with the song "In the Summertime" sold in more than 30 million copies becoming the most listened hit ever.
The British band played several times in Bulgaria and is among the few foreign bands that performed at the "Golden Orpheus" festival (the biggest musical event in Bulgaria during the Socialist period). In 2017 the band played in Bansko for the delight of their numerous fans. It was an honour and a privilege for Bansko to welcome the legendary musicians to the 20th edition of the International Bansko Jazz Fest.
Lindsey Vonn
The beautiful American is a ski racer in Alpine disciplines and has won the World Cup twice and the Olympic Cup once, in Vancouvre in 2010.
Lindsey Vonn visited Bansko for the first time in 2008 in order to participate in a competition of the Women World Cup and she won the supergiant slalom. Since then this American hurricane has visited Bansko regularly, not only because of competitions, but for pleasure as well.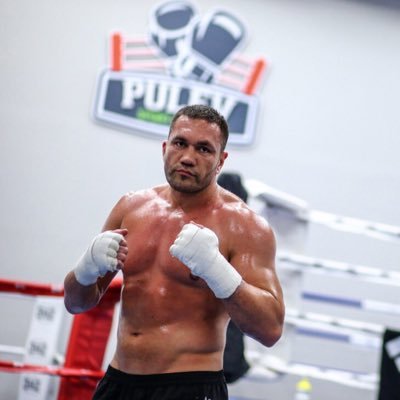 This worldwide famous star owns an apartment in Bansko and likes relaxing in the town any possible moment. Vonn is one of the biggest fans of the town and uses every opportunity to popularize it in social media or TV interviews.
Kubrat Pulev
The Cobra, or the best Bulgarian boxer renowned internationally doesn't miss a single opportunity to enjoy the snowy tracks of Bansko. The boxer famous worldwide shared in several interviews that he likes staying in a hotel in Bansko with his girlfriend instead of visiting other resorts or countries.
Balkan Horses
The ethno band Balkan Horses was founded 9 years ago by Krasi Zhelyazkov and Nikolay Ivanov. The idea was born spontaneously and many musicians from different genres joined. Since then Balkan Horses have performed worldwide and have attracted many fans.
In 2017 this unique formation played at Bansko Jazz Fest being one of the event's focuses.
Anna Fenninger
Another ski celebrity who only says flattering things about Bansko.
Anna Fenninger is an Austrian ski racer in Alpine disciplines and has won 8 competitions for the World Cup. In 2015 this charming Alpine ski racer won the Super G in Bansko becoming a die-hard fan of the resort. Fenninger's fans follow her everywhere she goes while her local fans hope to get the chance to enjoy more races on the tracks of Bansko.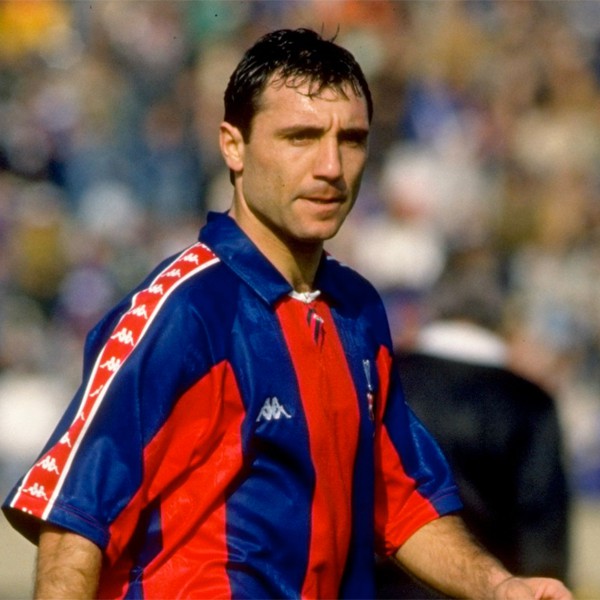 Hristo Stoichkov
The Bulgarian football legend Hristo Stoichkov, also widely known as "the Dagger", is also a regular Bansko visitor. Stoichkov is the best Bulgarian player for all times, he has won numerous prizes, including "Golden Ball", "Golden Shoe", winner of the European Champion Clubs' Cup, the Cup Winners' Cup; he was part of the all-times Bulgarian dream team, best scorer of the USA '94 World Cup… and we can continue listing forever…
The Dagger doesn't miss a ski season opening in Bansko and often he participates in the official inauguration program together with other celebrities.
Stoichkov has been an honorary citizen of Bansko since 2004 which contributed to Bansko's popularization apart from being an honour for the Dagger.
Our best player ever has not missed a chance to popularize Bansko worldwide and has shared many times that our resort is incomparable. The legendary football player loves getting down the white slopes and every time he appears at any track or in a hotel in Bansko, both local and international media report it widely.
Joss Stone
The British soul and pop singer with extraordinary voice became famous when she was only 16 and published her first album "The Soul Session" that became multiplatinum. Unlike many stars with sparkling appearance at the music stage but who later didn't release any tracks for many years and were quickly forgotten, Joss Stone's star is still shining brightly and the young singer is now one of the musicians with the most sold albums.
Stone's fans had the chance to enjoy her music at a concert at the 19th Bansko Jazz Fest.
After her appearance, Joss Stone stated before media that she was delighted with the town of Bansko… Meanwhile we, her fans, are expecting to welcome her to Bansko again.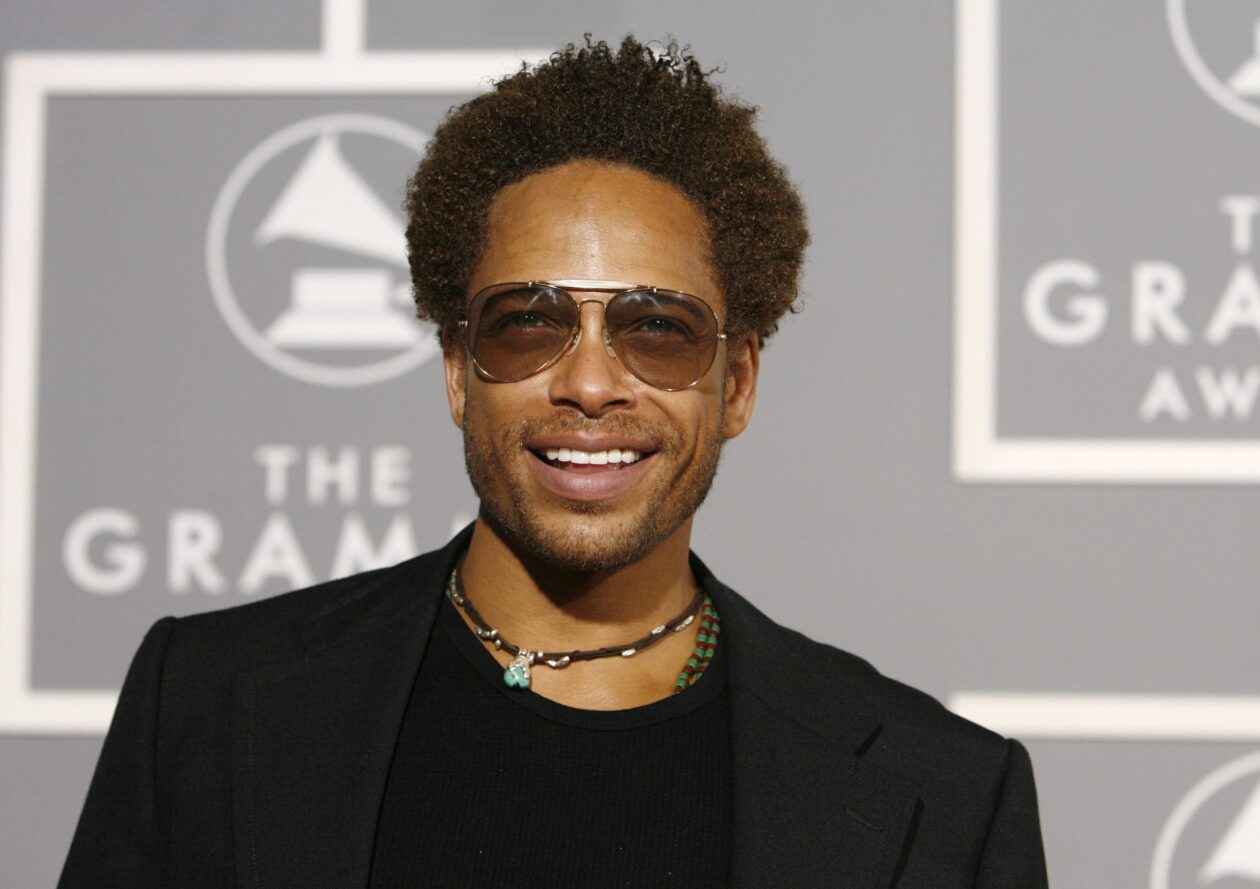 Gary Dourdan
The Hollywood CSI star Gary Dourdan who will also participate in the new film of Niki Iliev, has also become a Bansko fan. The dark handsome actor with incredible eyes plays one of the main characters in the film of Iliev "All She Wrote" which is being shot in the resort. During the shooting, Dourdan met the mayor and was awarded the town's badge of honour.
The Hollywood heartbreaker visited the town in summer of 2016 but he promised to return to Bansko for the film premiere.
Gary has also commented that he is delighted by the warm welcoming, amazing views, tasty food and wonderful hotels in Bansko… And we are expecting to see the new Niki Iliev's film and enjoy the performance of the green-eyed Hollywood heartbreaker Gary Dourdan.