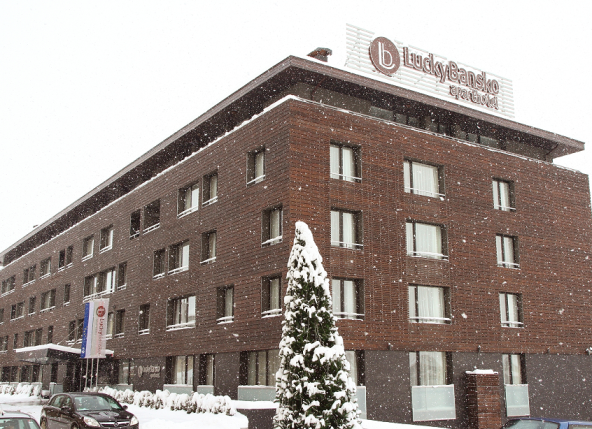 You'll take a break and recharge your energy and inspiration among 5-star luxury, amenities, comfort, tranquility, with numerous opportunities for entertainment of your choice.
In this luxury hotel in Bansko there are games and entertainment for the whole family as well as for "independent" teenagers and younger children. Parents will receive numerous facilities to be confident to indulge in complete relaxation, while children have fun and be happy.
There are options for families with very young children – even offering food and accessories for babies, walkers, strollers, chairs. For larger families have free accommodation for children up to 18 years.
Conditions in aparthotel Lucky Bansko SPA & Relax were very well described recently from the guests visiting the hotel. This year once again Lucky Bansko won the very prestigious "Travel Choice" by the largest social network in the world in the field of tourism industry – TripAdvisor.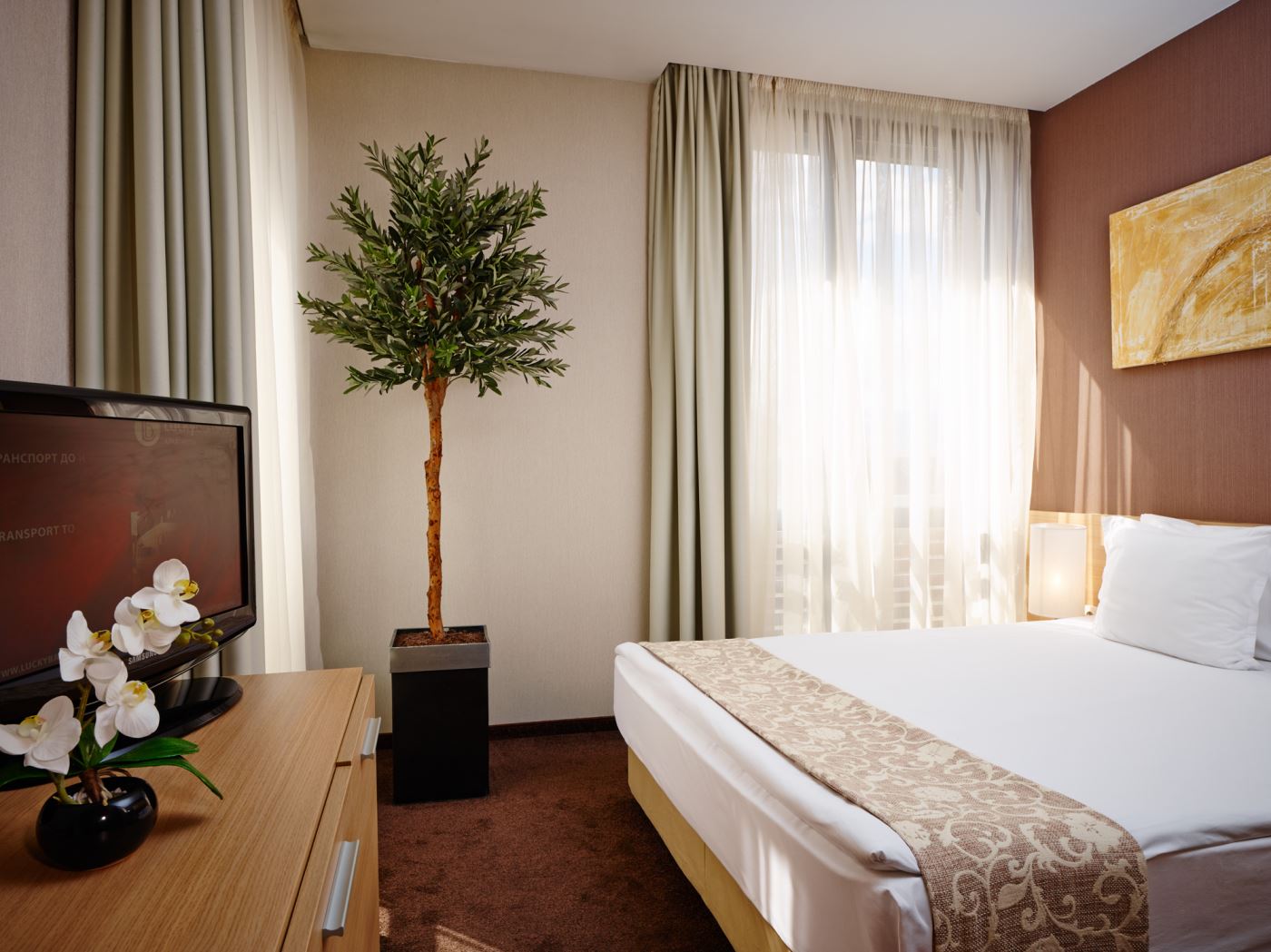 In the ranking, guests actually used the services of the hotel, as Lucky Bansko & Spa is widely cited as a favorite hotel with the highest quality services. This distinction is held only one percent of the hotels in the world.
For the adventures and emotions of the slopes in Bansko the hotel settles everything for you to feel like an Olympian and have fun. Of course, you do not have to be a ski racer, although the resort is packed with everything needed for even professional skiers.
The family ski holiday, that offers aparthotel Lucky Bansko SPA & Relax, aims at fun for all.
If necessary, it is possible to hire ski instructors and equipment; The hotel provides a regular shuttle bus to the lift station and on Saturday and Sunday – directly to the slopes; ski storage and the reception offers ski passes to avoid queues at the lifts.
The suggestions of this hotel in Bansko include a series of free services at the hotel. Among them are fitness, bio swimming pools for adults and children, jacuzzi, sauna, steam bath, ice room and more.
Of course, the entire hotel has wireless Internet. For older children are both fully equipped computer areas, electronic machines and computer games and small from 3 to 6 years is richly equipped playground with baby sitters. During the winter he works from 9 to 22 hours.
Many emotions for the whole family offering both escape rooms – Egypt and hackers. Electronic tables have more than 40 games, which can also entertain the whole family. Among them as "Ludo", "Belote" etc.
For luxury and comfort where you will be seated, already mentioned – they are the leading international standards for five-star hotels and it is highly ranked by the guests. However, we will mention that you can choose from studios, television, Internet, telephone, ultra modern bathrooms, fully equipped kitchenettes.
Plus two luxury restaurants, a lobby bar and underground parking. So: clogged streets and pirouettes on icy sidewalks… or fresh, joyful and relaxed with aparthotel Lucky Bansko SPA & Relax? Your choice.