As one of the best winter resorts not only in the Balkans but also in the world, Bansko is a desirable destination for winter sports lovers. You also like to go down the white slopes of Bansko, but as any parent, you wonder if the resort offers the right conditions for a winter holiday with your child.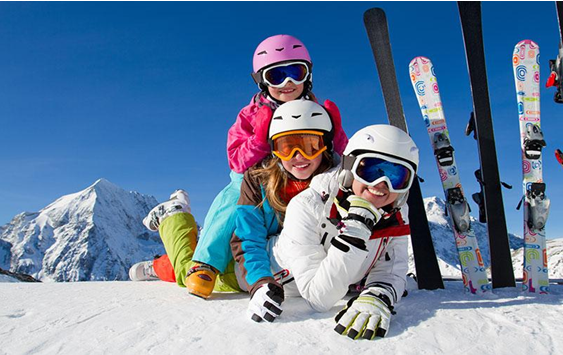 Holidays with a child in Bansko in winter – something worth a try
You will hardly find another winter resort in the country that can offer you such good conditions for a winter holiday with a child.
All Bansko hotels offer a variety of fun and activities for children throughout their stay. Depending on your preferences and the interests of the child, you can rest in a hotel that will appeal to your entire family.
The resort has ski schools and slopes suitable for beginners and children, so you can safely entrust your child to ski instructors while you enjoy the downhill skiing.
If your children are still very young or do not like skiing, many hotels in Bansko offer a variety of indoor games where the little ones can have fun under the watchful eye of highly skilled animators.
What does the Lucky Bansko Hotel offer if you decide to spend the winter with the kids?
Children under 16 are free of charge
If you have one child under the age of 16 and you rent a Studio or Suite, your child will be accommodated free of charge. If you rent an Executive or Deluxe apartment and have a second child under 16, it will also be completely free of charge.
Varied and delicious food
It is always a problem for a parent to feed their children during the holidays. Not at the Lucky Bansko Hotel . The hotel has three restaurants that offer a variety of delicious food.
The children's menu of La Bistro Restaurant is specially selected for the tastes of children and young people enjoy the international and national cuisine of the restaurant.
Leonardo Bansko Restaurant offers Italian specialties that all children love. The menu is prepared by Italian craftsmen and Italian products. This ensures that not only pizzas, pastas and desserts are prepared according to original Italian recipes, but also the products used for their preparation are specially selected.
Fondy Restaurant at Lucky Bansko Hotel is the only restaurant in Bansko that offers Alpine specialties. Kids love this restaurant because, along with dishes such as raclette, scones and fondue from cheese and meat, they can taste real, classic chocolate fondue.
Entertainment rooms for the little ones
The hotel has two large games rooms where children from 1 to 5 years of age can play. There are enough toys, playgrounds, interactive boards, board games like football, volleyball and more in the halls. High quality animators are taken care of by the children all the time, with the little ones in safe hands.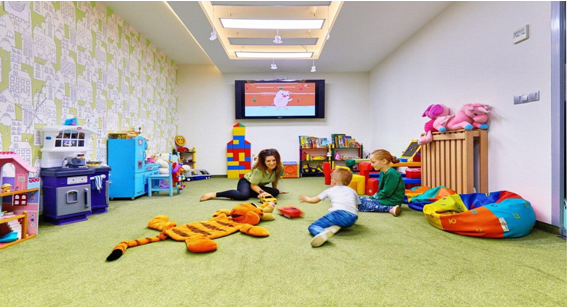 Computer room for the older ones
For the bigger ones, the hotel has prepared a room equipped with computers and high-speed, unlimited internet. In the computer room, kids can have fun playing their favorite games or surfing the Internet.
Fun games with animators
If you decide to skip the walk or any of the other fun, and you want to go down one of Bansko's many ski runs, all you have to do is trust the animators at the hotel and leave your children under their care.
Lucky Bansko 's Animation Room is equipped with everything you need to get your kids entertained. Animators take care of their good performance by organizing games, drawing competitions, team games and more so that the little ones will not feel your absence even for a second.
Escape rooms
One of the best and loved pastime for kids, both small and large, has been the very popular escape rooms in recent years. Lucky Bansko Hotel has two escapade rooms, which are suitable for children over 6 years of age.
A ski school that prepares children to confidently go down the ski slopes
There is hardly anything more beloved than children in the winter snow. For joy, winter is snowy in Bansko, and the slopes are well prepared to welcome ski or snowboard lovers. If your kids can't ski yet, a winter break in Bansko is the perfect time to make your first downhill skiing.
Lucky Bansko Hotel works in conjunction with the best ski schools in the region and if your child wants to learn how to ski, you can enroll in a ski school. The ski school employs professional ski instructors. The ski teachers know how to prepare the children so that when it is time to leave Bansko, the little ones will go down the slopes without any problem.
Indoor swimming pools for relaxation and spa treatments
If your kids love swimming pools and often take them swimming, the Lucky Bansko Hotel can have as much fun as they want in the indoor swimming pool. The hotel has the only chlorine-free children's bio pool in Bansko. The pool is 50 to 55 cm deep and the water temperature is constant (33 degrees).
In addition to the children's pool, the little ones can also use the salt pool, which is called because of the Dead Sea salts that are added to it.
Salt room for health promotion
The hotel has the only salt room for halotherapy in the whole resort. You can join the whole family and relax unrestrained by anyone. Staying in these rooms is very helpful for children who suffer from respiratory, skin diseases or who have sinus and respiratory problems.
Therapeutic procedures for relaxation
In addition to offering a variety of SPA and beauty treatments for adults, the hotel also offers a variety of treatments specifically designed for children. One of the most popular procedures for children is therapeutic and therapeutic massages. The procedures are performed by qualified massage therapists and therapists and are suitable both for the relaxation of healthy children and for the treatment of children with various diseases.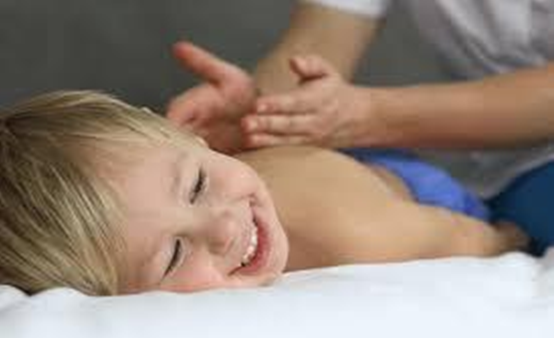 Visit on horseback
Even in the winter, you can join a group for horseback riding or horseback riding in the vicinity of Bansko. If your children love horses, ask at the hotel's reception and from there they will book you at one of the nearby horse bases.
The transportation to the base and back is completely free of charge and is organized by the hotel, so you only need to be ready for a winter horse ride in the vicinity of Bansko.
Say "Yes" to your winter holiday in Bansko with a child
Holidaying with a child in Bansko is probably the best decision you can make. Not only is the resort extremely well-appointed for adults, it also offers plenty of entertainment for children.
In addition to the entertainment and activities offered by hotels like Lucky Bansko, the resort town organizes various events throughout the winter for children to participate.
If you decide to have fun on your own, you can arrange a family visit to the sights in Bansko, go to the movies or go to Banderishka Polyana to drink tea.
Your opportunities for a winter break with a child in Bansko are enormous, so don't wait too long and tighten your suitcases right now. In the winter in Bansko you will find many surprises and fun, and your children will be fascinated by the city and will want to return there next year.