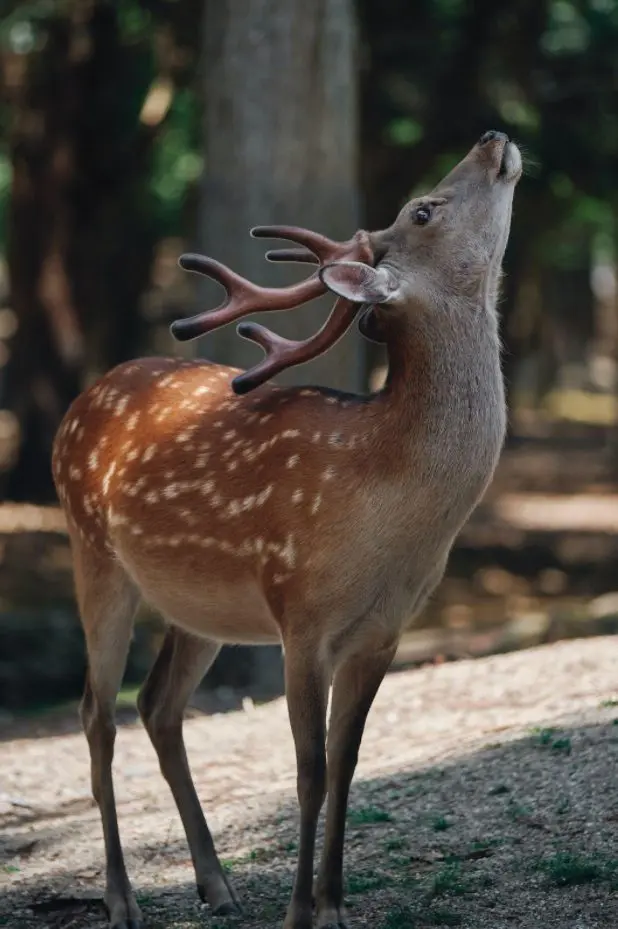 Zoos were created by humans and are an artificial habitat for animals , which usually live in cages of inappropriate size for their natural environment.
Unlike them zoos are natural, large spaces that are fenced in order not to escape the animals. They offer a natural habitat for the animal species that inhabit them.
If you are a fan of nature and various animal species, you can enjoy a wonderful walk to the town of Hadjidimovo and its notorious zoo. The place is a perfect destination for families with children of all ages, as the little ones are always impressed by the forest representatives and are left with a wonderful memory of their visit.
Where is Hadjidimovo?
The town of Hadjidimovo is not large in area. Located in southwestern Bulgaria , about 200 kilometers from the capital , between Gotse Delchev and Ilinden and not far from our southern neighbor Greece.
It is located on a flat area, and there are hilly areas around it. The plain offers wonderful views of the surrounding mountains in the distance and is a great place for animal species.
Although the city itself is not very famous in itself, you will notice that it is a highly recommended destination by locals in the region. If you are close to Gotse Delchev, Bansko or visit the picturesque villages of Leshten and Kovachevitsa, Hadjidimovo is a great additional choice for your list.
Trivia
The zoo in Hadjidimovo was born in 2007 . Its story begins unconvincingly, with only 2 deer, which the founders bought from the nearby village of Novo Leski.
In order not to leave the deer alone, the next inhabitants of the zoo were mouflons, bought again from the region. So little by little the zoo's population is increasing .
Currently Hadjidimovo Zoo is a very popular destination in the southwest region and attracts tourists from all over Bulgaria and even from abroad. What attracts visitors is mostly the freedom of animals that live happily among themselves , regardless of the difference in species and its size.
Currently the park offers shelter and food for many species of animals , from large cloven-hoofed animals to birds and rodents.
Humans are weighed by the natural environment in which animals live and the ability to touch them – in the figurative and literal sense of the word. Yes, in the park you have the opportunity to move freely with the animals and even pet them, if of course they allow you.
The place is often visited and its inhabitants are accustomed to human presence. Many blog articles have been created by zoo fans. The destination is also popular on Instagram, where previous visitors share the beautiful moments experienced near nature.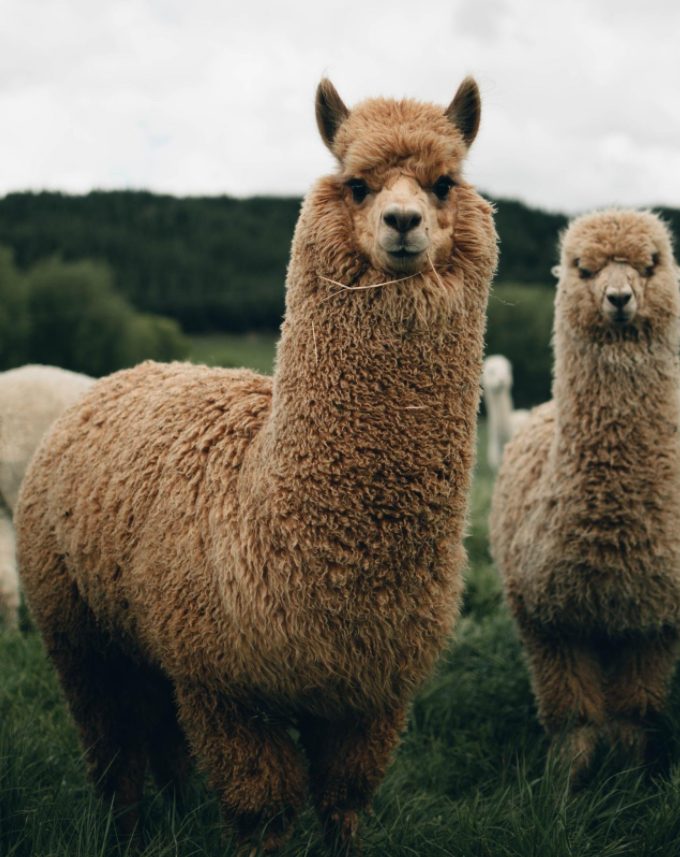 Livestock
Hadjidimovo Zoo offers contact with a variety of animal species in your limits. There you can find mostly ungulates and birds, all of which live in harmony with other species.
Some of the large animals include:
eleni lopatari

mouflon

deer

lami

Ponita

kangaroo
There are more small species and not all of them are listed here, but you can expect ducks, peacocks, geese, rabbits, ponies, hinds, goats, sheep, swans, pigeons and squirrels.
Some animal representatives are separated in side spaces for the safety of all occupants. However, they again have enough space to live freely and happily.
Many of the larger species are quite playful and they often engage in careless struggles with their brethren. If you decide to visit the zoo, you will almost certainly see tangled horns or playful biting tails.
All representatives of the animal kingdom are well bred and fed . When visiting, you can bring food, but it is good to keep in mind that if the inhabitants smell it, it will be difficult to get rid of their attention.
Exotic and rare species
Although most of the species inhabit the larger forest areas of Bulgaria , usually we humans have no contact with them. It is rare to meet one of the magnificent deer with royal crowns, a shy and agile deer, or a large, strong mouflon with its thick and curved horns.
These species are well adapted, have an incredible sense of smell, hearing and vision. Animals are very smart and avoid unnecessary contact , such as those with humans. Therefore, even if we see their footprints in the soil or snow in the forest, we will rarely be lucky enough to see them.
In addition to the above, in the zoo Hadjidimovo you can meet lovely male peacocks with remarkable patterns that can amaze any woman. There are even kangaroo representatives in the zoo that are not found in our lands. These animals breed naturally only in Australia.
Ponies are also very attractive to visitors and especially children. With their manes, small size and cute demeanor, they can become anyone's favorite.
There are also llamas in the zoo – South American representatives of the camel family. Lamas are most common in countries such as Peru, Bolivia, Argentina and Ecuador. Although they are domestic animals and are not found in the wild, the cousins ​​of camels are exotic to the Bulgarian eye and are definitely of interest to tourists.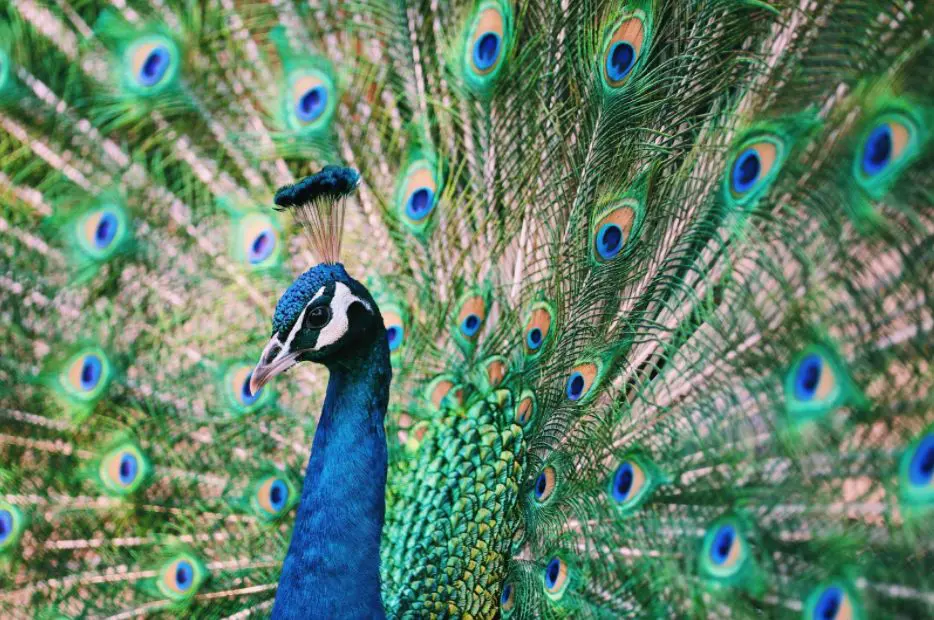 Nearby Landmarks
Monastery of St. George the Victorious
The other most visited landmark in Hadjidimovo, besides the animal corner, is the monastery "St. George the Victorious". The men's monastery is part of the Gotse Delchev spiritual district and is the third largest in southwestern Bulgaria.
Only the Rila and Rozhen monasteries in the region are bigger than it. It is believed that the monastery was built in the late V and early VI century.
The monastery is a very pleasant place to walk. It has a beautiful and well-maintained building, as well as a large, clean and rich in vegetation yard. It is easily visible from the zoo, as it is located only 50 meters above it. If you are in the area of ​​Hadjidimovo, be sure you should visit the zoo and the monastery.
Gradishte Landscape Historical Park
Gradishte is an archeological site near the village of Dolno Dryanovo. It consists of a natural park with many interesting rock formations, and archeological excavations have revealed that there was a ancient Thracian settlement on the site, which dates back to before the New Age.
Ideas for one-day and two-day excursions
The region of southwestern Bulgaria is rich and offers a variety of activities, opportunities for short and long walks, mountain routes, waterfalls, caves and breathtaking views. In addition to natural attractions, you can enjoy rural tourism in pretty villages, wine tasting, spa relaxation and mineral baths, as well as and visits to museums, monasteries and fortresses.
Here are some ideas for one-day and two-day excursions in the region to make your and your family's stay unforgettable.
Spa weekend and skiing in Aparthotel Lucky Bansko
Bansko is a great destination in all seasons and especially in the cold, snowy winter. Lucky Bansko Aparthotel offers packages that combine winter sports with luxurious comfort and spa treatments.
After enjoying the snow slopes of Pirin in day, you can take advantage of our indoor or outdoor pool, sauna, Turkish bath, detox or body therapies and many other spa treatments.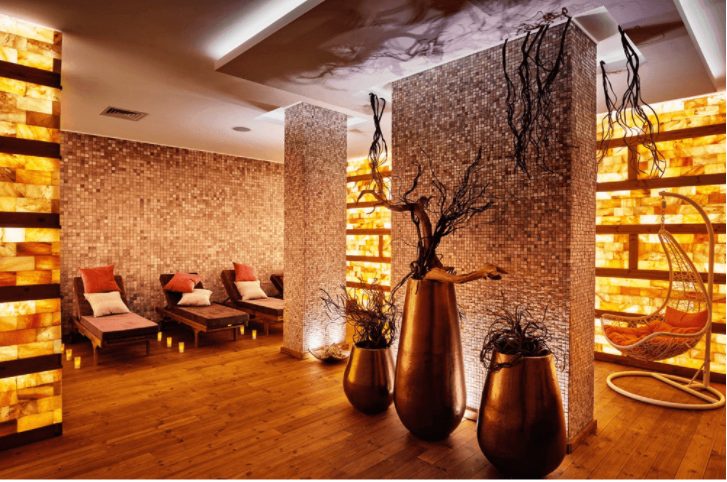 Spa treatment – in search of comfort and better health
There are numerous mineral springs in southwestern Bulgaria, many of which are concentrated in the village of Banya, the village of Oshtava and the village of Ognyanovo.
If you are a fan of mineral baths and their healing properties, we advise you to organize a three-day excursion for spa treatment in the area . In the village of Oshtava you will find the five Oshtava mineral springs, and currently only 2 of them are usable in practice. One is the hot spring in the village itself and the other is the hot spring in the village of Stara Kresna.
The village of Banya is the mineral paradise of Bulgaria , with as many as 75 mineral springs gushing from under the lands. In the village you will find many outdoor and indoor pools, with hot waters and healing properties.
The village of Ognyanovo is located between 4 mountains – Pirin, Slavyanka, Rodopi and Scraper. This place is also becoming an increasingly popular destination for spa treatments due to its many mineral springs and beautiful views.
Wine tasting and walk to the Melnik pyramids
Melnik is the smallest city in Bulgaria , but is famous for its delicious ruinous wine and the pyramids that rise above it. It is a great destination for wine lovers, and can offer different varieties of red, white and rosé wine.
In Melnik you will find many different wine cellars, restaurants, crowded shops and even wine museums.
Combine the tasting of delicious wine with a walk along the cobbled streets and the Melnik Pyramids . They are rock formations covered in sand on the outside. In some places they reach up to 100 meters in height and are almost vertical .
A day trip to Melnik is the perfect way to escape from everyday life.
Summer mountain routes in Pirin
The official tourist routes in Pirin National Park are 22 on number, each of which is of different length and difficulty. Here we will note some of the easier possible hikes, suitable for beginners who love hiking.
It is important to keep in mind that these routes are suitable for beginners only in summer conditions. In winter there is a high risk of avalanches in all mountainous areas , and for winter hikes you need to have the appropriate equipment and mountain guide.
One of the most popular routes is the following:
Route I: Popovi Livadi area – Sveshtnik peak

Route II: x. Bezbog – Popovo Lake

Route III: x. Vihren – Muratovo Lake
You can also enjoy free organized mountain hikes, which aparthotel Lucky Bansko offers to its guests.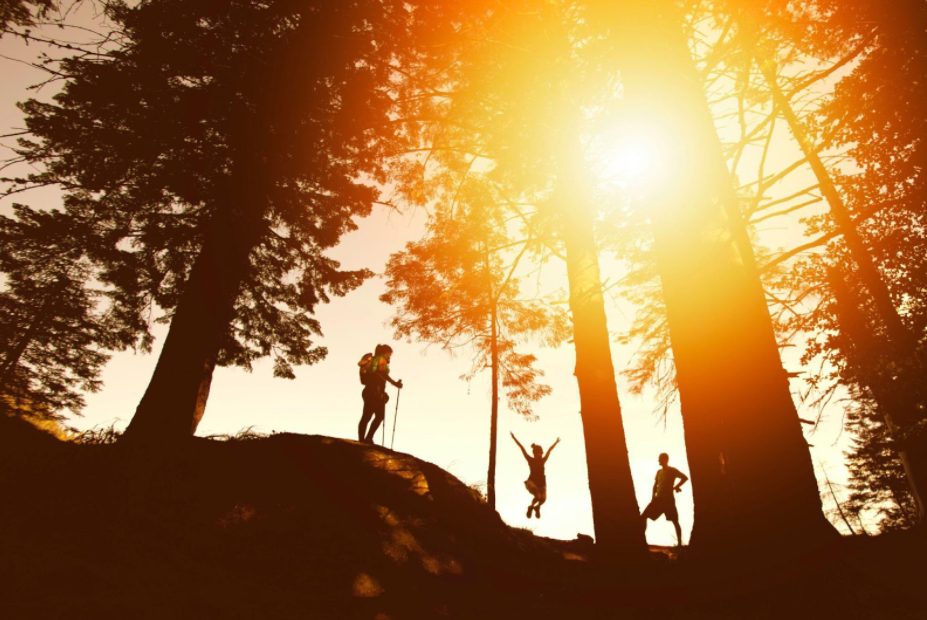 How to get to Hadjidimovo from Lucky Bansko Hotel?
The journey from Lucky Bansko Hotel to Hadjidimovo Zoo will take you about 1 hour if you travel by car. The road itself is not long – about 60 kilometers, but passes through mountain roads and the valley of the Mesta River , so get ready for scenic views and fresh air.
Following the path, you will pass through villages and landmarks, which is worth including in your visit list. Apart from Bansko, some of them are Dobrinishte, Momina Kula Fortress, Bel Kamen and Gotse Delchev.
After passing Gotse Delchev, on the way are the villages of Novo Leski and Koprivlen, which you pass, and for Hadjidimovo turn left before reaching the fork for Sadovo.
So, if you haven't stopped exploring other places, in about 60 minutes you'll be in the bustling zoo, which your children will love, and from it will be a beautiful view of the towering monastery.