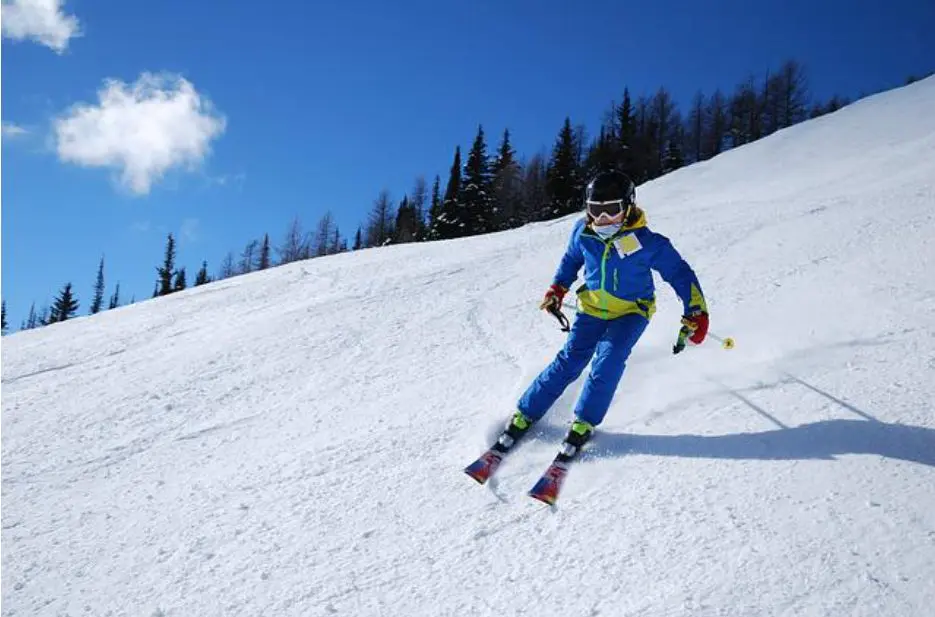 Photo source: pixabay.com
You have been planning your winter vacation for a long time and now the ski season is open. You have chosen a resort, you have prepared a detailed plan and all you have to do is to buy the right ski equipment.
The problem is that so far you have relied on rented ski equipment, which you rented on the recommendations of the employees from the rental wardrobes and you do not know how to do it yourself.
You have nothing to worry about. Just follow the tips we have prepared for you and you will quickly equip yourself with everything you need to spend an amazing winter vacation.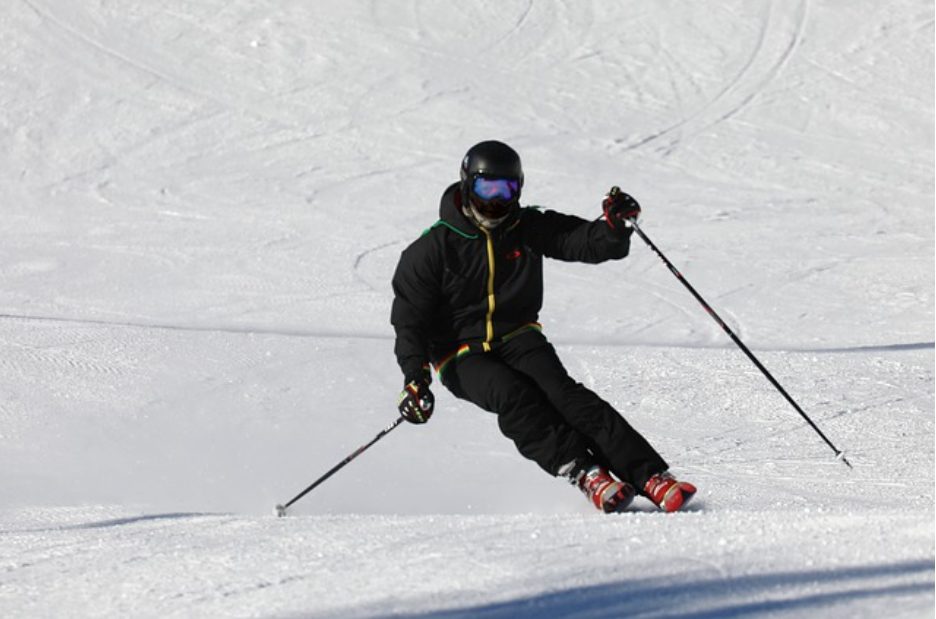 Photo source: pixabay.com
How to choose ski equipment – a short guide
Start by accurately determining your height and weight. We say this because these parameters, plus your gender (man, woman, child) have a big influence on the subsequent choice of ski.
Then set your goals properly. For example, if you plan to ski only during the holidays, you can buy skis, ski boots and a helmet, and rent the rest of the ski equipment. However, if you want to be active throughout the season, then the best option would be to buy full ski equipment.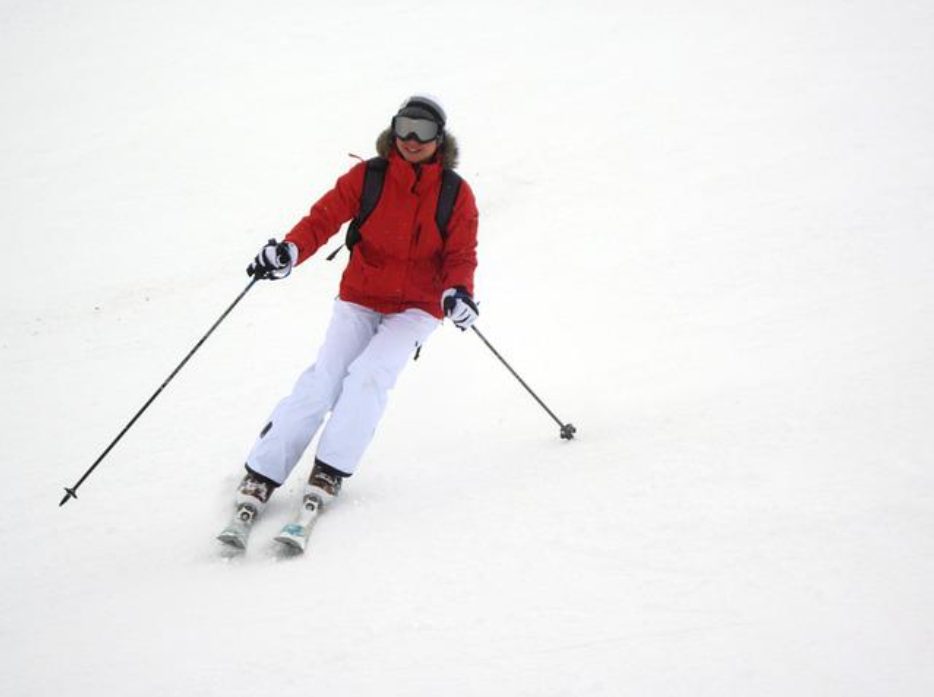 Photo source: pixabay.com
Ski
There are several important factors that it is advisable to take into account when choosing a ski: hardness, length, turning radius, width, design
Hardness
Both softer and harder ski models are available on the market. Softer ones are recommended for beginners and intermediate skiers, and harder ones for experienced skiers.
Length
The length of the skis is determined by subtracting between 5 and 15 cm from the height of the skier. Of course, there are exceptions to the rule, as freeride skis must be about 10 cm longer. The weight of the skier and his gender must also be taken into account.
Turning radius
It depends on the turning radius whether the skis will be able to make short or long turns. Our advice is if you are a beginner, choose ski with a short turning radius of 13 – 17 meters, and if you have the necessary experience – try skiing with a long turning radius.
Width
It is important to remember that wider skis are easier to handle and therefore more suitable for beginners, and narrower ones are more suitable for experienced skiers.
Design
If you are a beginner or intermediate, the Rocket profile skis (with a reverse slope) are very suitable as they are maneuverable, easy to handle, turn and offers more stability. If you have enough experience, you can choose skis with a Camber profile.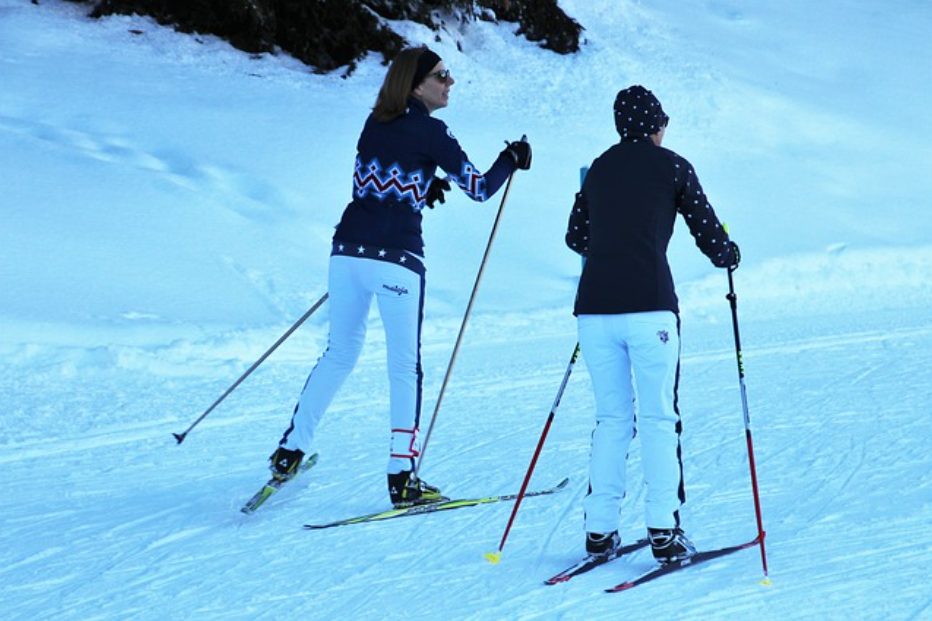 Photo source: pixabay.com
Ski boots
When choosing ski boots, it is important to choose not only the ones that fit your size, but also those that have the right flexibility index.
We say this because the flex index is directly related to the level of your skiing skills.In this line of thought, the higher the flexibility index, the firmer the shoe and the more advanced you should be as a skier.
If you have not yet reached this level and you define it as intermediate or beginner, then it is good to look for ski boots with flex index 85 (for men) and 75 (for women).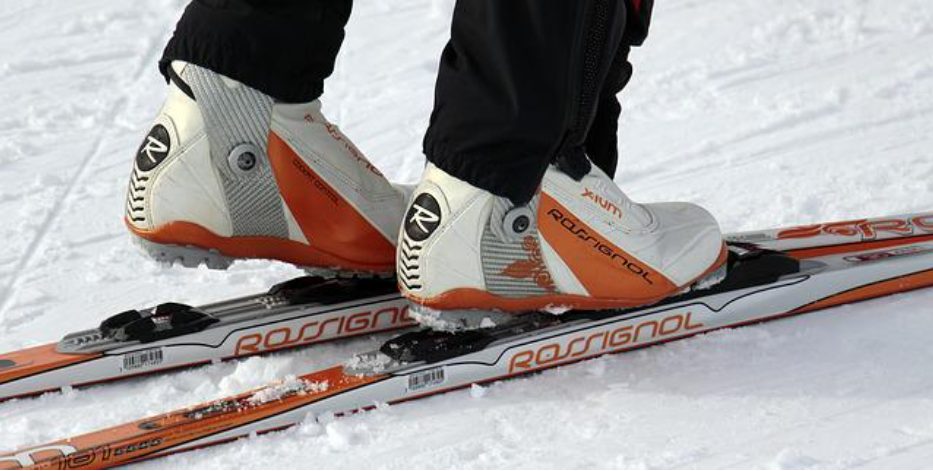 Photo source: pixabay.com 
Fastening
The fastening connects your skis with the ski boots. By default, you have two options to choose from – either opt for integrated fastening or to buy it separately.
Our advice is to choose the integrated fastening, as it is designed specifically for the skis you will buy. Such a fastening is not only more convenient, but you can be sure that in case of a fall it will automatically release the skis and protect you from injury.
Ski poles
This accessory is very useful both for maintaining balance, supporting skiing and as a support when stopping.
There are several criteria to consider when choosing ski poles: 
The materials from which the ski poles are made are many, but we recommend that you choose these, made of carbon or aluminum, as both materials are very light and comfortable.
The easiest way to determine the length is to put on your skis, put on your shoes and pick up the poles. If your hands form a right angle of 90 degrees, it means that the poles are the right size.
Regarding the shape, these accessories can be both straight (for amateur skiers) and curved (for competitors). In addition, they can be single (most common) and telescopic (designed primarily for ski tourism)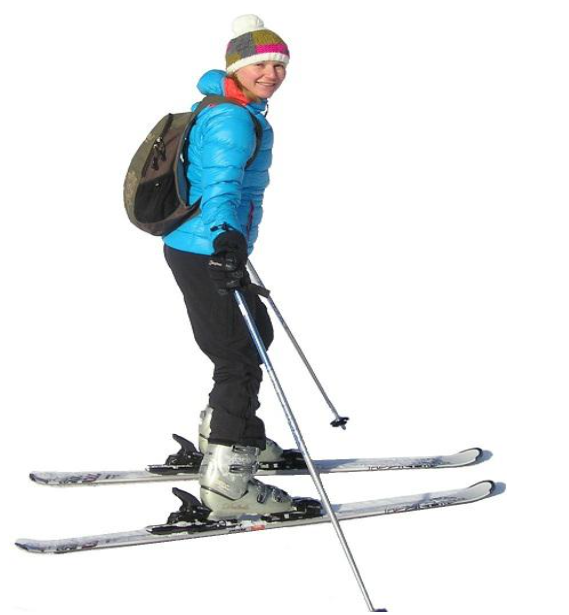 Photo source: pixabay.com
Helmet
Whether you are a beginner or an experienced skier, the helmet is an indispensable part of the ski equipment. It not only protects your head from injury, but also provides good protection from the cold and wind you are exposed to while descending the track.
It is extremely important to choose a helmet that it is light, comfortable and in the right size for your head. It is also important that the helmet you buy has a quality and safety certificate CE EN 1077.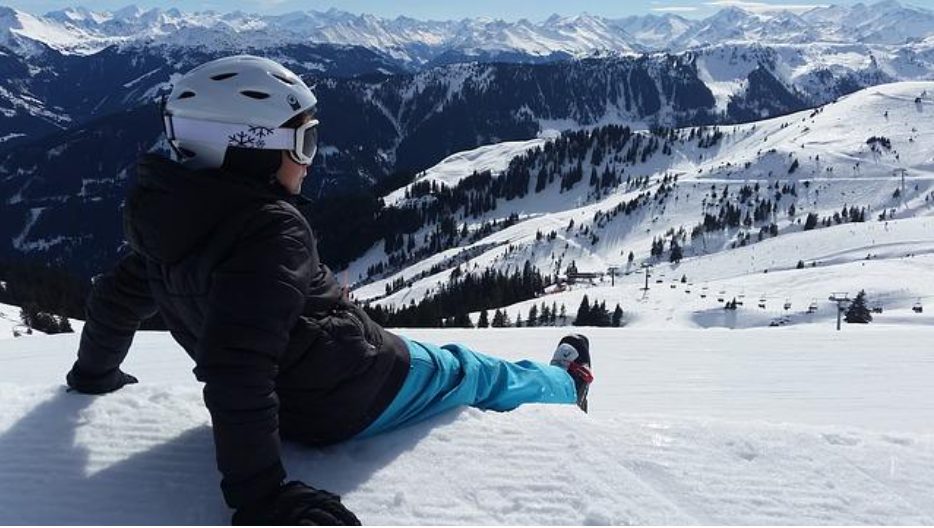 Photo source: pixabay.com
Mask and goggles
The mask protects your face from the cold and provides you with warmth and comfort, and the glasses protect your eyes from harmful UV rays.
Especially for the track, our advice is to wear goggles with an orange or dark yellow filter, as they can provide you with the best possible visibility while you are on the track. When choosing glasses, also make sure that the model is compatible with the helmet and that they are comfortable and fit snugly.
Gloves, jacket, ski overalls and ski pants
When choosing gloves, make sure they are waterproof and designed for low temperatures.
As for the jacket, pants or overalls, they should be light, warm, waterproof and most of all comfortable. It is good your jacket or overall to have comfortable pockets.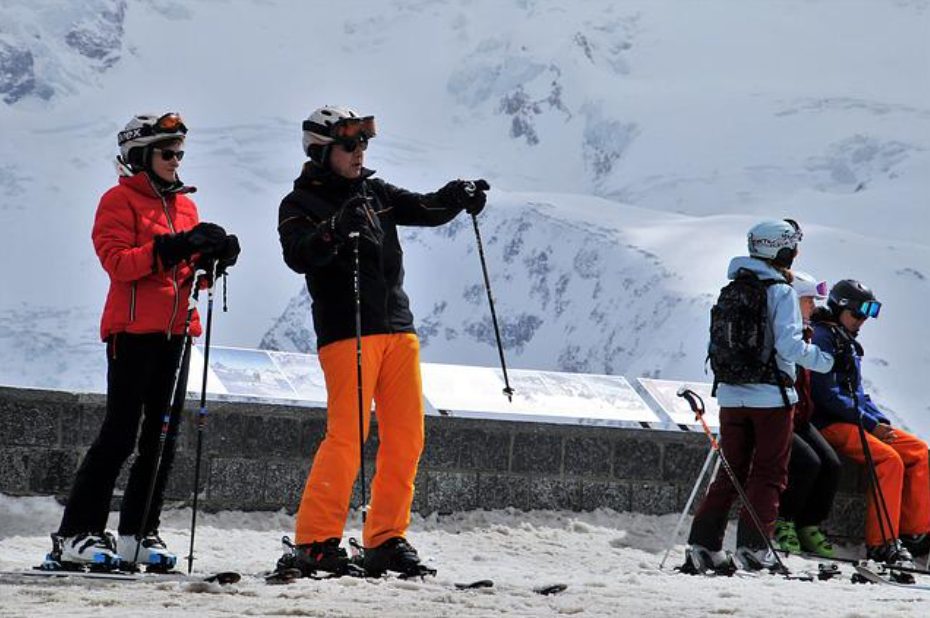 Photo source: pixabay.com
Most often made mistakes when choosing ski equipment
Buying second-hand ski boots
Since full ski equipment is quite expensive, many novice skiers make the mistake of buying second-hand shoes in an attempt to save some money.
Our advice for you is not to do that, because the inner part of the ski boots takes the shape of the foot, which means that if someone else has worn the shoes before you, they will have already taken the shape of his foot. And this will not be comfortable for you in any case and also, those ski boots can cause injuries.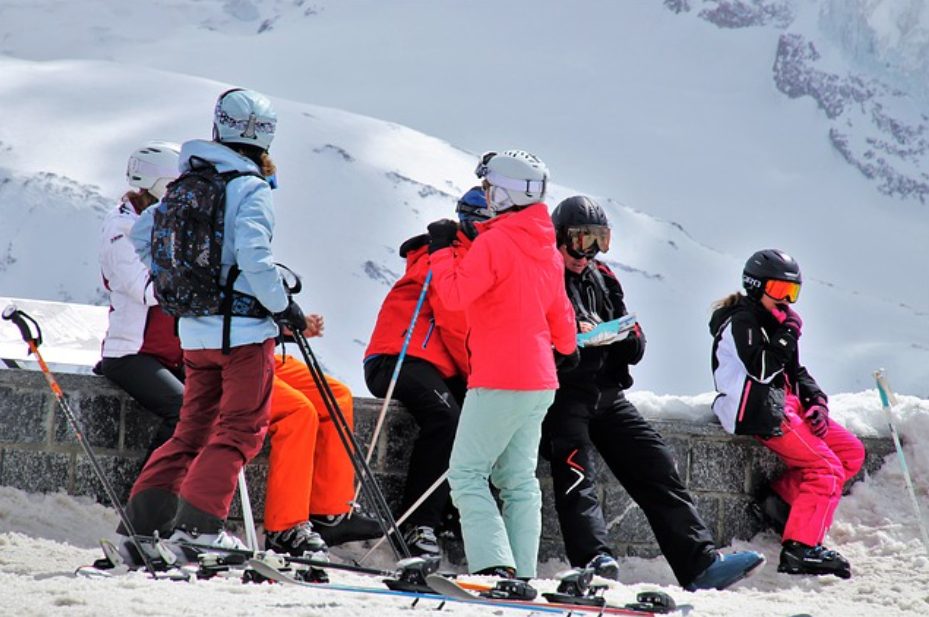 Photo source: pixabay.com
Buying skis of inappropriate category
Another common mistake is buying a type of ski that does not match the skill level of the skiers. This mistake (if you make it) will not only cost you extra money, but we assure you, it will not be convenient for you if you are a beginner to ski with professionals designed for freeriders.