Lucky Bansko is a brand that stands seriously on the Bulgarian tourism market and it is invariably associated with the quality and uniqueness of hotel services and programs which provides.
Who are the people which take care of the comfort and positive emotions of our guests?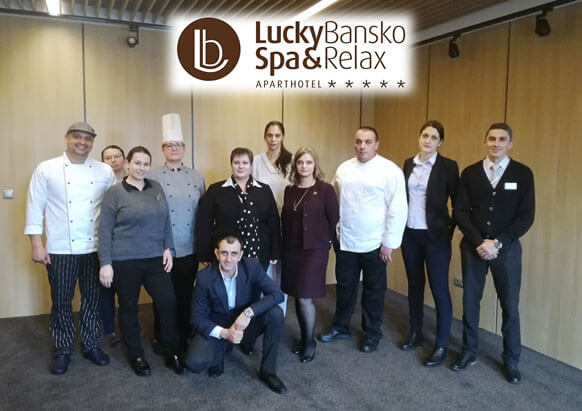 This is part of the management team of the hotel – our General Manager – Mrs. Govedareva, Deputy Manager of the hotel Mrs. Kapisazka, the Chefs and the Managers of our two restaurants, Spa Manager and the specialist which is auditing daily the quality of the hotel product.