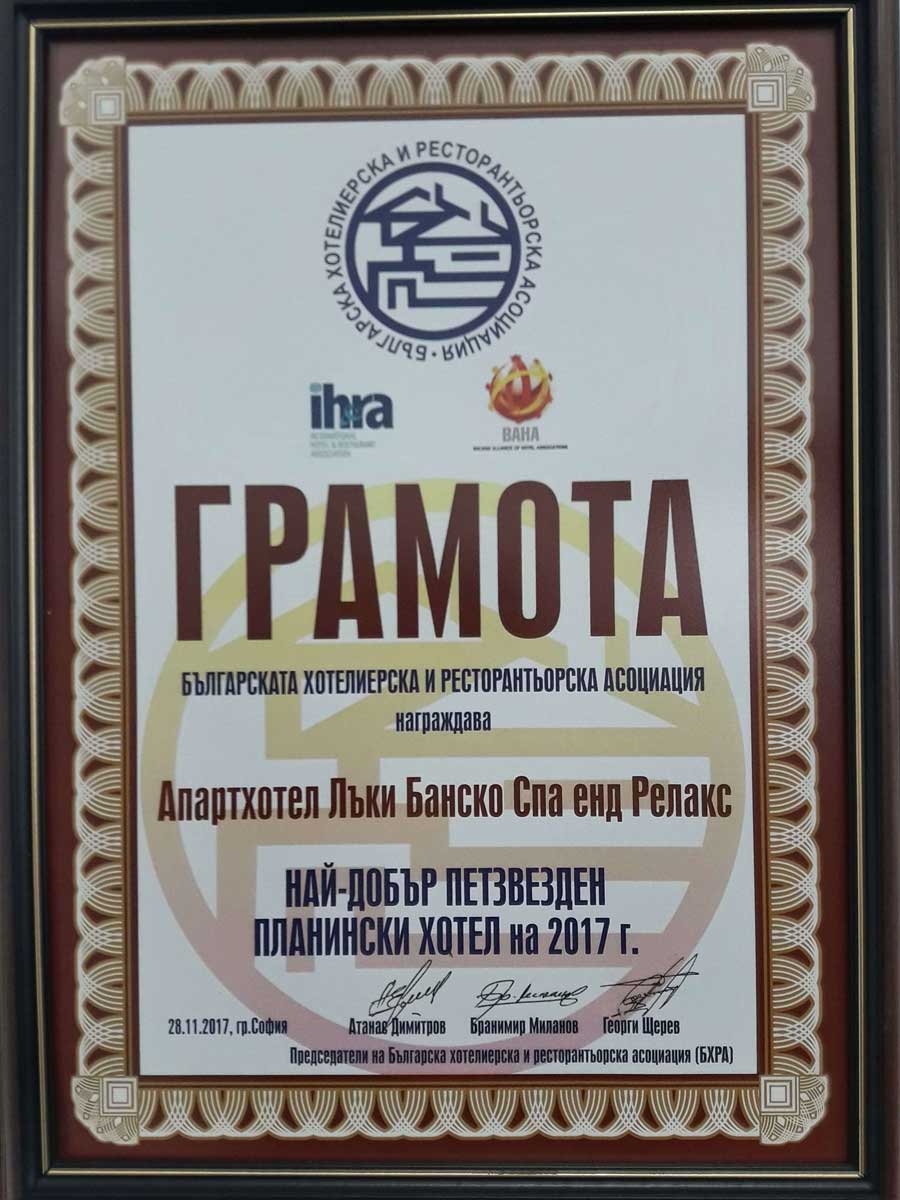 On November 28th, 2017, the Bulgarian Hotel and Restaurant Association bestows its prestigious annual awards for achievements in the management of the hospitality and restaurant industry for 2017.
For a successive year Lucky Bansko SPA & Relax Aparthotel was rewarded and this year it was honored with the title "The Best Mountain Hotel for 2017".
The high appreciation comes as a deserved recognition for the huge investment program implemented in the last 3 years. A completely new and modern SPA center was built, the lobby area was entirely redesigned, new Ayurvedic consultation and therapy rooms were created. The newest restaurant of the hotel – Fondue – was open 2 weeks ago and offers an outstanding Swiss cuisine together with an elegant Alpine design.
The tradition in assigning these awards dated since 1966 and the winners are hotels, restaurants, municipalities and companies that have a real contribution to the travel and tourism development and entrepreneurship.
Among the official guests of the ceremony were Mr. Valeri Simeonov – Deputy Prime Minister of Republic of Bulgaria, Irena Georgieva – Deputy Minister of Tourism, Sultanka Petrova – Deputy Minister of Labor and Social Affairs, Dragomir Nikolov – Executive Director of the Employment Agency, Yordanka Fandakova – Mayor of Municipality of Sofia, mayors of municipalities and associations, owners and managers of travel agencies and travel companies.
Congratulations to all winners and hopefully we'll see you there again next year!