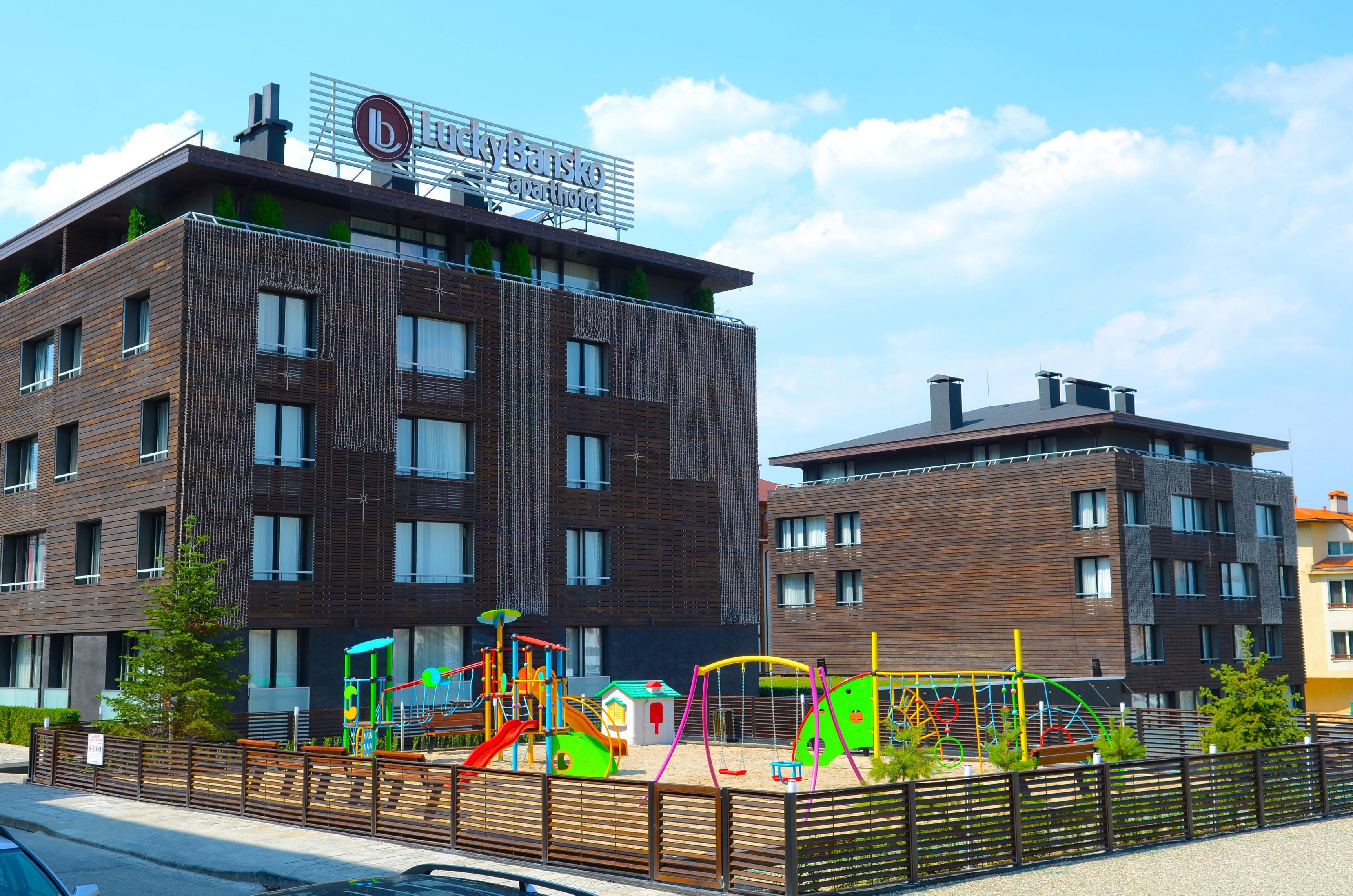 This is indicated by feedback from people who have already been there – you can see the excellent rating, shared impressions on Trip Advisor. We can also add the highest rating of the hotel in Bulgaria and abroad. He was nominated two years in a row – 2013 and 2014 for the Best hotel in Bansko by Portal of Bulgarian municipalities. Also earned the highest score among all hotels in the country, awarded by the most influential international tour operator TUI UK. Apart Hotel "Lucky Bansko" is attracted to prestigious American Luxury Group, and she is the undisputed leader in direct access to premium luxury hotels in the world!
Furthermore you can pick the date from summer to winter-  to enjoy the numerous of entertainments – both within and outside of the hotel, where you can gather fantastic memories.
Lucky Bansko Aparthotel SPA & Relax is consistent with everything needed for a relaxing family vacation. Of the first thing you will notice looking at the packages is that larger families have free accommodation for children. And not only that – a children's entertainment and peace for the parents are carefully planned. For the youngest kids there is a perfectly equipped playground with professional nurses, modern playground with slide, climbing frames, swings, electronic games. For the teenagers is the computer's area. In this five-star hotel everything is executed according to children's safety by international standards – from safety glass in the hotel, to carpet the floor. In short – you can think that this is a hotel for kids!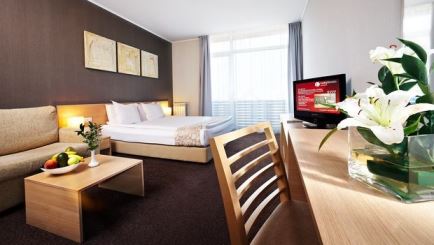 Of course it is а thought for the parents as well. The luxurious and spacious studios and apartments are equipped with everything necessary to make you feel cozy. Kitchens are furnished to impress every housewife and can even become a model for furnishing home. Luxurious bathrooms, TV, Internet and phone – that is understood by itself. Even in case there is an office service with fax, printer, copier, although you are in vacation – you probably won't need it.
Outside the studio or apartment you choose – spa treatments, swimming pool, heated lounges, jacuzzi, sauna, steam bath, etc. A two luxurious restaurants – Le Bistro and Leonardo offers sumptuous cuisine in a wonderful, cozy atmosphere. There is also provided diversity. The Le Bistro offers both Bulgarian traditional and international dishes. Leonardo Is an Italian restaurant which offers original Italian dishes prepared with original Italian products. There is also show cooking, so if you're curious, you can watch how it's prepared.
Needless to explain in detail that service in this five stars hotel is just excellent.
Nevertheless there are plenty of things to do outside the hotel – different kind of sports, picnics, hikes in the mountains or horse riding, you can hunting, fishing, trip to unique natural attractions, numerous of cultural, architectural and historical monuments, some of them are under the protection of UNESCO.
So check out the offers of the hotel Lucky Bansko and choose the seasons when you go to see what is a real vacation at any time of the year!