Family Holiday Summer 2018
08 June 2018 - 13 September 2018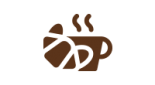 Bed and breakfast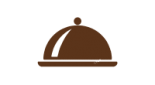 Free
dinners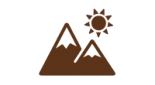 Mountain trekking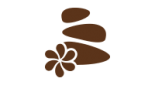 Use of SPA center
FAMILY HOLIDAY– SUMMER '18 AT LUCKY BANSKO SPA & RELAX
Luxury accommodation + bonus dinners + SPA + mountain hiking
8th June – 13th September 2018

The rates are in euro, per room, per night

The package includes:
* accommodation + breakfast + bonus dinners + SPA
* free mountain hikes on Wednesday and Saturday
8th June – 13th Sept 2018
Number of nights
2
3
4
5
6
7
Studio Lux /2 regular + 1 extra bed/
88
76
70
70
64
64
Apartment Lux /2 regular beds + 1 extra bed/
98
86
80
80
74
74
Apartment Delux /2 regular beds + 2 extra beds/
120
106
100
100
90
90
Apartment Executive /2 regular beds + 2 extra beds/
150
136
126
126
114
114
Apartment Lux with 2 bedrooms – min 4 pax
/4 regular beds + 1 extra bed/
174
150
140
140
130
130
Apartment Executive with 2‐bedrooms – 4 pax
/4 regular beds + 1 extra bed/
200
176
162
162
150
150
Presidential Apartment
/2 regular beds + 2 extra beds/
188
172
162
162
150
150
BONUS DINNERS PER ROOM, INCLUDED IN THE PRICE, ACCORDING TO THE NUMBER ON NIGHTS
Dinners, included in the price – per guest on regular bed
2
2
2
3
3
4
* Accommodation of a child up to 15.99 years old on extra bed is free of charge, up to the number of extra beds in the table.
* For guests accommodated on extra bed, only the dinner is to be paid – on the below prices.
Special package rates are in EURO per room, per night, for minimum stay acc. to the table:
Accommodation and rich breakfast. The package includes bonus dinners according to the table.
Free of charge services, included in the price:
Free of charge – 1 Fish massage for the whole stay for all guests accommodated according to the promotional package;
Ice room, steam bath, Finnish and the IR sauna, Jaccuzi, contrast showers, fitness center from 8.00 to 21.00;
Internal BIO pools for children and adults with a water temperature of 33 ° C, a saline pool with salts from Dead Sea and a Relax area (from 8.00 to 21.00);
Use of wireless internet throughout the hotel and two equipped computer areas, where your children would be able to enjoy their favorite games;
Kids Club for children 3-6.99 with various entertainments and games, the Professional nanny will take care of your children From Thursday to Monday from 12:00 to 21:00 while you are taking your time; Outdoor playground with climbers and swings.
Dinners:
The dinners are according to package menu Summer in Le Bistro restaurant, on 3 course menu /choice of 3 dishes/ or on buffet if there are minimum 50 guests. The first dinner of the package is served on the day of arrival and the rest are requested at the reception. Unused evenings are not compensated.
Mountain hikes:
The hikes are free of charge for all guest of the hotel. They are performed every Wednesday and Saturday. The registration is by email or at the reception of the hotel from the previous day. Mountain guides are provided for the hikes. Departure from the hotel by bus at 08:50 am. Duration – 2-3 hours.
Supplement:
Supplement for lunch/dinner on package menu Summer in Le Bistro restaurant – 13 EUR per adult and 8 EUR per child from 4 to 11.99 y.o.;
The rates do not include a resort tax and tourist insurance – 0.80 EUR per person, per day /obligatory, payable on spot/.
Validity:
The offer is valid in the period 08.06 – 13.09.2018 and does not include the days of official and national holidays, when special offers apply.
For reservations and more information – tel. +359 2 806 61 78 or +359 879 111 222;
res@luckybansko.bg
за резервации