Probably you have come to the tourist charts – Bulgarian and international ones, which have always put Bansko among the leading resorts not only in Bulgaria but also on the Balkans and in Eastern Europe. In this way the resort is easily accessible, attractive both in summer and in winter, with wonderful nature and wonderful conditions for family holidays, for business forums, corporate meetings and trainings. So it's time to give it a try! In summer, nature and adrenaline lovers can experience unforgettable emotions here — horseback riding, mountain hikes, rock climbing, sports; there is a lot of history: museums, ancient churches, etc. For the winter routes, the lifts, the ski center, the ice rink — it is self-evident, because for years the place has been popular as a winter resort.
If you want a quiet and peaceful vacation to relax, there are hotels in Bansko that can offer it to you so that you would not want to leave! Look for hotels with a SPA center. Such is Lucky Bansko hotel which not by coincidence has two consecutive nominations in 2013 and 2014 for Best hotel in Bansko by the Portal of Bulgarian municipalities. It has impressed the international organizations in the industry who have given it recognition – the world-renowned British tour operator TUI certified by Travelife as eco hotel, it is a member of the prestigious American Luxury Group.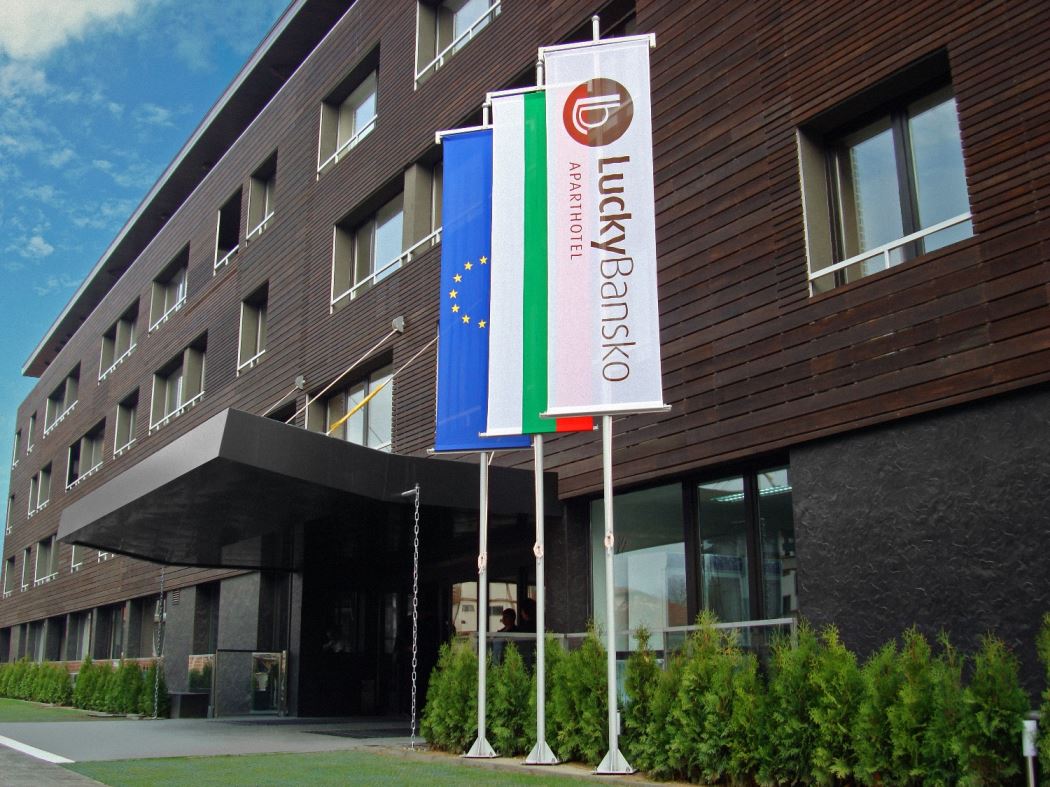 According to the chart of TripAdvisor – the largest international travel site, Lucky Bansko Aparthotel is the number one hotel in Bulgaria in 2016. This is a rating based on reviews of real clients who stayed in different hotels.
The Aparthotel has 67 studios, 47 suites and a presidential suite, fully soundproofed and modernly equipped to suit all your needs – from TV, telephone, wireless internet and a safe to a fully equipped kitchenette. If you do not wish to spend time cooking, the hotel restaurant is at your service. You will be offered everything including pampered with things you have never tried. Of course, the traditional Bulgarian cuisine is leading, and the drinks are from all over the world, and there is also a room service, if you feeling like staying in. However, you will most likely feel tempted to go out because
at the Italian restaurant Leonardo you will be able to observe directly the preparation of the dishes which is a real live attraction! You will also experience a true adventure in the indoor pool with built-in hydrojet and jacuzzi, steam baths, gym, massage cabinets, solarium, aqua complex with outdoor swimming pools, numerous attractions, etc.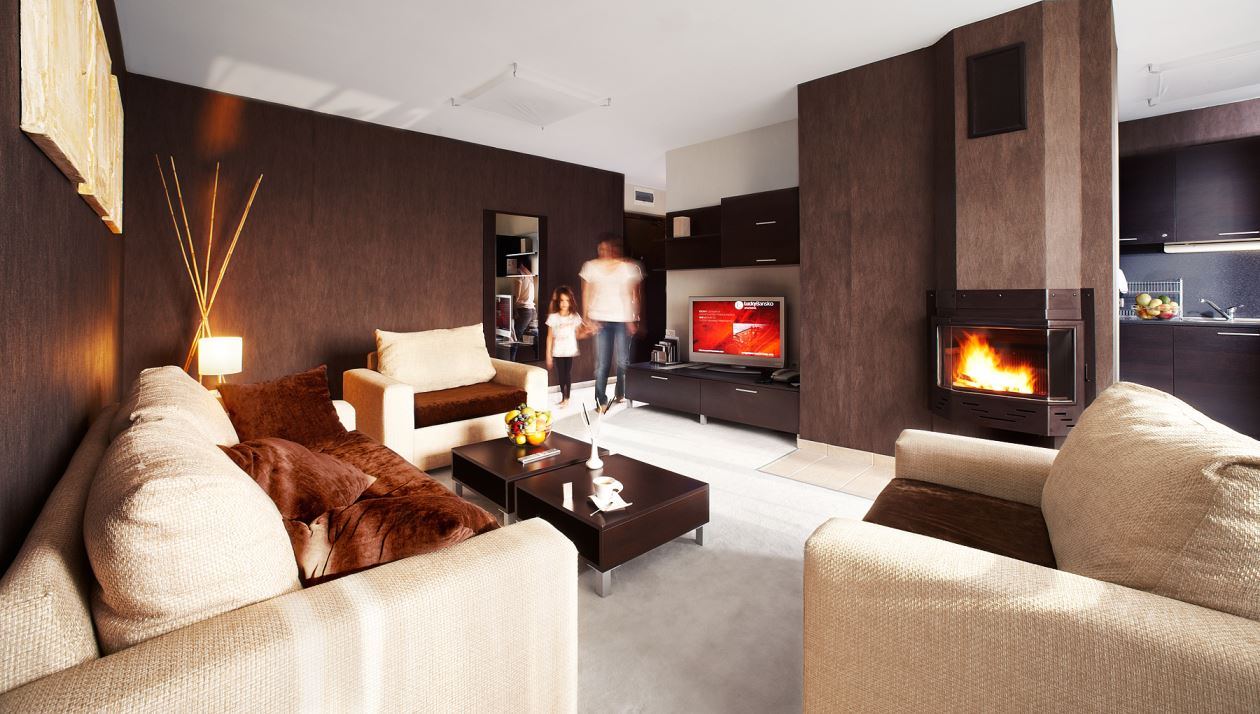 If, with all these temptations, you are worried about forgetting your children or that you will not be able to feel half of what is offered — forget the worries! Lucky Bansko is specifically thought for families with children.
The business circles are not forgotten about either. Besides all the extras for the guests, corporate clients and companies have great conditions for larger or smaller forums.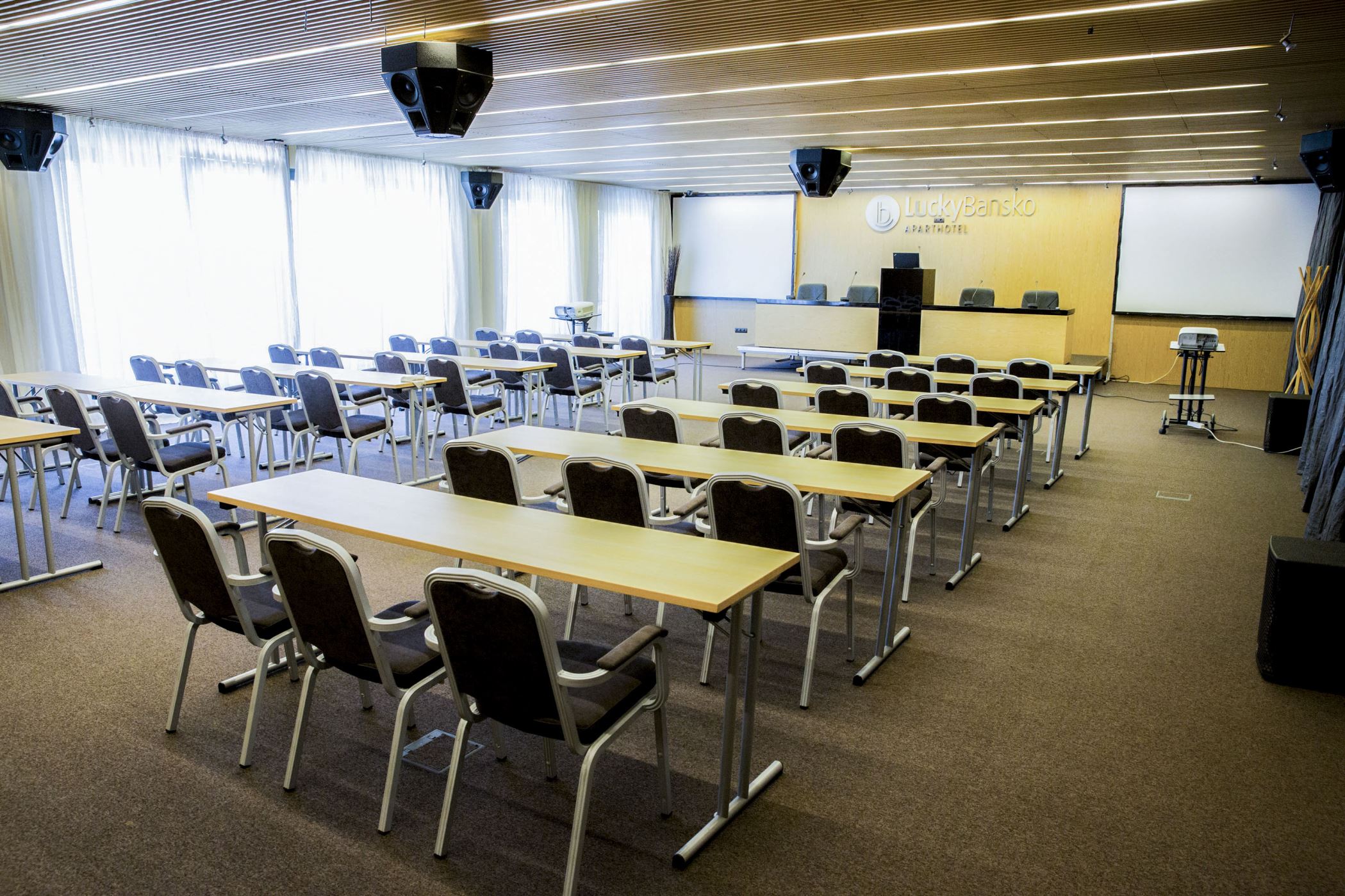 Saturn Conference Hall has 130 seats and can be divided by a soundproof partition wall. The hotel also has 3 smaller business or meeting rooms, making it also convenient for smaller groups.
In short, if you go to Bansko and Lucky Bansko, your stay will be like a fairy tale and you will not wish to leave! Try it and see for yourself.