It is enough to check the excellent ratings from guests who have visited the hotel and share their reviews on Trip Advisor. Also you it is interesting to add the both consecutive nominations for the Best hotel in Bansko for 2013 and 2014,  according to Portal of Municipalities in Bulgaria; the highest rate among all hotels in Bulgaria given by the largest international tour operator ITO the UK, also Lucky Bansko " is a member of the prestigious American Luxury Group which is a leader in direct access to the world's premium luxury hotels.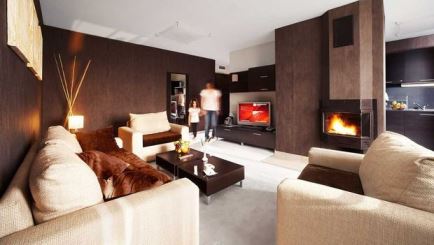 And if you are curious what to provide to children's needs, Lucky Bansko is especially designed hotel for children.There are provided shatterproof glasses in the hotel, all floors are covered with carpet, 250 sq.m outdoor playground, Kids Club "Lucky" with a variety of fun and games for children 3 to up 6 years old; professional baby sitters ; room with computer games, two fully equipped computer zones with unlimited access to the internet..
Hotel "Lucky Bansko" provided everything for a relaxing family vacation, so the whole family can feel great and have fun.
Also this luxury hotel in Bansko offers a wide choice of 67 studios, 47 suites and presidential suites.
All rooms have TV , telephone , wireless internet, mini safe and fully furnished and equipped kitchen with coffee maker Lavazza, ceramic hob, toaster, kettle for hot water, refrigerator , microwave, utensils. The Bathrooms are with tub, shower, hairdryer, telephone and SOS system. In the hotel and its complex you may want to try the SPA center with indoor pool equipped with hydrojet and Jacuzzi, heated stone loungers, saunas, ice generators, steam baths, adventure shower, fitness center , massage , solarium.
You should stop by at Aqua complex – designed with two outdoor swimming pools – for children and adults, with numerous attractions and entertainment. Here is the fine Italian restaurant "Leonardo" with its fresh Mediterranean atmosphere, with 60 seats, with BBQ and show cooking, where lovers of culinary delights will be able to directly observe the mystery of meal's preparation. In Aqua complex at your disposal are comfortable teak lounge chairs, coffee table, and luxury tents, you can order delicious cocktails, chilled wine and food suitable to eat at the chaise.. And it really feels like an exotic seaside resort! The next amazing thing in Lucky bansko is a marvelous restaurant "Le Bistro", the elegant lobby bar with a summer garden, etc.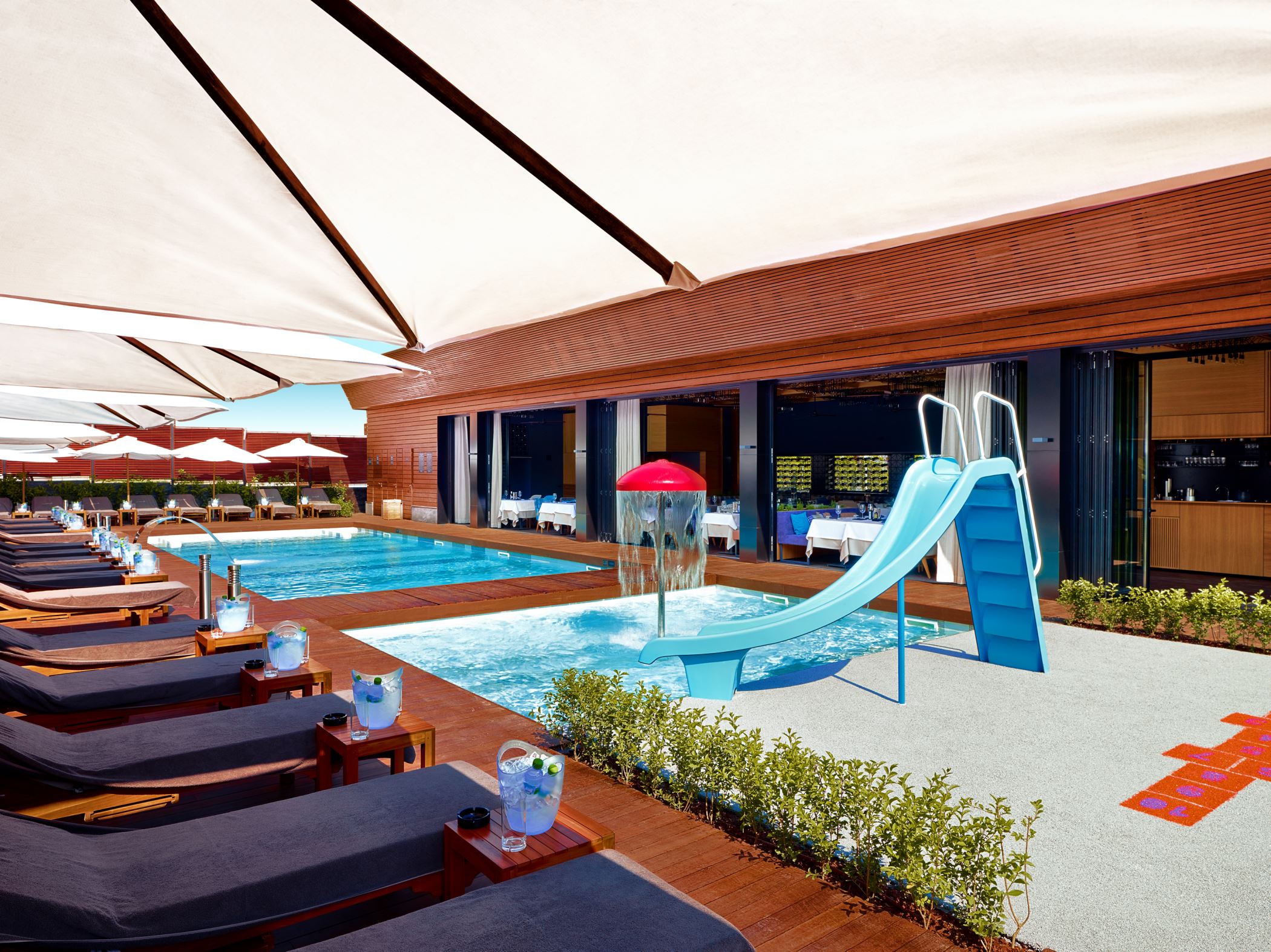 Here begins another interesting part of Lucky Bansko – relax amidst spectacular mountain scenery. Every guest in the hotel can find something pleasant to do. Pirin mountain is one of the most beautiful mountains in Bulgaria with its numerous natural phenomena and breathtaking natural scenery.
Bansko is ideal starting point for some of the most attractive routes that will take you to places with outstanding beauty.The proposed hiking are with varying lengths and levels of difficulty, but equally fascinating and unforgettable.
For instance, to Baykusheva mura and Lake "The Eye" (2200 m); Lakes Eye, Fish and Muratovo; Peak Vihren and Foal, and others. And you can choose the attractive fishing in "Fishpond" in amazing landscapes; hunting / most common species are wild boar, mouflon and deer /; horseback riding.



Or cultural tourism – Bansko and its surroundings has more than 140 monuments that will lead you on an exciting journey through the rich Bulgarian history. One of the most impressive attractions in the Museum Complex Bansko is a memorial of Paisii Hilendarski the only place where today you can see a replica of the cell in which it is written " Slav history" The church "St. Theodore Tyron and Theodore Stratilat" from 1614 has unique, very well preserved frescoes that can be seen nowhere else in the world. Trips are offered to the Rila Monastery, Melnik and Rozhen Monastery, etc.
Obviously you will not succeed just in one vacation to take advantage of all the tempting offers of "Lucky Bansko".But somewhere should be initiated – book a reservation now, and part of entertainment will leave for your next vacation in apart hotel "Lucky Bansko".