4 and 5-day yoga course with Prakash
12 December 2018 - 16 December 2018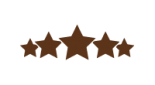 Luxury accommodation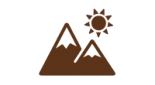 Mountain trekking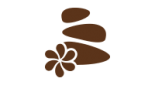 Use of SPA center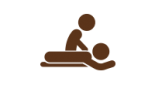 Free massages
Free yourself from the stress and find
your inner peace with yoga!
PROGRAM
Periods:
25 – 29 July 2018
12 – 16 December 2018
Start: The 5-day course starts on Wednesday and the 4-day course starts on Thursday
FIRST DAY (Wednesday or Thursday – at your choice)
Accommodation at Lucky Bansko Aparthotel SPA & RELAX
2:00 PM – 3:30 PM
Afternoon yoga session
4:00 PM – 5:25 PM
Dinner
7:00 PM – 8:30 PM
Evening yoga session
8:45 PM – 9:35 PM
SECOND / THIRD DAY
Hot water with lemon in front of the yoga session hall
7:20 AM – 7:30 AM
Morning yoga session
7:30 AM – 9:00 AM
Breakfast
9:00 AM – 9:30 AM
Preparation for activities outside the hotel
9:30 AM – 9:50 AM
Gathering point at the Lobby bar and departure for transition
9:50 AM – 10:00 AM
Transfer to the mountain
10:00 AM – 10:20 AM
Hike on foot
10:20 AM – 12:30 AM
Return from the hike
12:30 AM – 12:50 AM
Lunch
1:00 PM – 2:00 PM
Time for massage or SPA & Relax
2:00 PM – 4:00 PM
Afternoon yoga session
4:00 PM – 5:25 PM
Dinner at the Le Bistro restaurant (one of the dinners is at the Leonardo restaurant)
7:00 PM – 8:30 PM
Evening yoga session
8:45 PM – 9:35 PM
FOUR / FIFTH DAY
Hot water with lemon
7:20 AM – 7:30 AM
Yoga session (two hours)
7:30 AM – 9:30 AM
Breakfast
9:30 AM – 10:30 AM
Free time for SPA & Relax
10:30 AM – 12:30 AM
Departure
1:00 PM
The Yoga course includes:
Single or double occupancy in a Studio Lux;
Steam bath, sauna, jacuzzi, contrast showers, TechnoGym fitness center from 9:00 AM to 9:00 PM );
Use of indoor bio swimming pools for children and adults with water temperature of 33 ˚C and a salt swimming pool with Dead Sea salts (9:00 AM to 9:00 PM);
Salt room (relaxation area) riveted with Himalayan salt;
4 meals daily according to Ayurveda with dishes prepared by an Indian cook. Daily – live water in the morning and a glass of wine for dinner; All fruits and vegetables are ozonated before use by soaking them for 2 hours in water beforehand. And legumes are soaked in water for 24 hours. This treatment of food produces removes the toxins, pesticides, heavy metals and other polluters from them.
Two massages for the 5-day course and one massage – for the 4-day course. Massages (50 min. each, classic ayurvedic or relaxing type) will be performed according to a schedule on the second, third or fourth day. Please book your preferred time at the SPA reception;
Mountain hike;
Horseback riding at the Perry Volas riding base;
Dance lessons;
Free Wi-Fi in the entire hotel and two fully equipped areas with computers;
The package price does not include tourist tax and insurance – 1.50 BGN/person per day which is paid on site.
Package price per person:
for a 5-day course (4 nights) – 592 BGN.
for a 4-day course (3 nights) – 474 BGN.
Discounts:
A second participant, placed in Studio Lux with another participant, benefits from a 10% discount.
Transfer:
Aparthotel Lucky Bansko SPA & Relax offers transfer Sofia – Bansko and back for all participants in the program;
Departure date: on the day of the beginning of the program, at 2:00 PM, from the central entrance of Vasil Levski stadium with a bus of the hotel;
Price for one-way transfer/person: 40 BGN, and for a return trip – 70 BGN/person;
The transfer is organized with a minimum of 5 guests.
Reservation terms:
Reservation is guaranteed with a prepayment of 50% of the amount due within 30 days prior to the date of the course. The prepaid deposit will not be refunded in case of cancellation or change of the reservation!
For reservations and more information – tel. +359 2 806 61 78 or +359 879 111 222;
res@luckybansko.bg
за резервации