The summer slowly gives turn to winter and winter sports fans are eagerly waiting for the new ski season to begin. It is perfectly logical if you too long to go down the white tracks, to start looking around for a destination to go to this winter.
Your possibilities are a great many and your choice will not be easy because there are good ski tracks and resorts in Bulgaria (Bansko, Pamporovo, Borovets and others) as well as all over Europe.
Where to this winter?
To make it easier for you, we decided to make a quick tour of the most popular ski resorts in Bulgaria, Austria and Switzerland.
Bulgaria
Popular ski resorts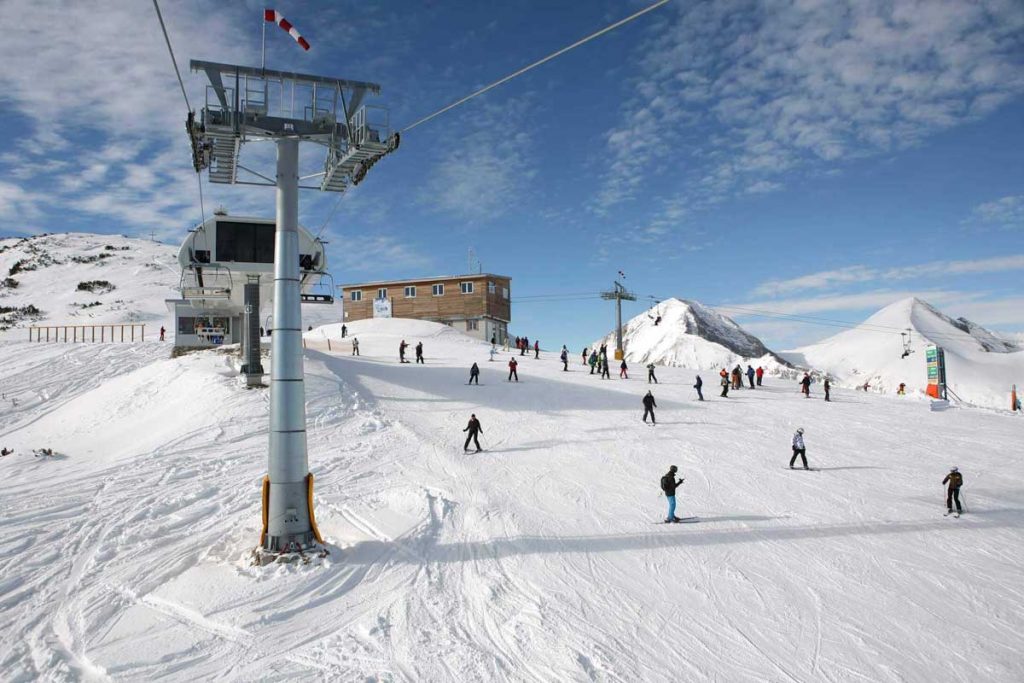 Bansko
Compared to the resorts in Austria and Switzerland (which have a long history), Bansko is a new resort but for its relatively short history it has managed to win the love of winter sports lovers from all over the world.
The popularity of the ski resort is also reported by the British Daily Telegraph which draws a list of the top 20 ski resorts in the world and places Bansko in 19th place.
In its latest report from the beginning of 2017, the British Tourist Site Post Office ranks Bansko second among the most popular and affordable winter resorts in Europe and Frank Barrett, a reporter from the Daily Mail, recommends it as one of the best and cheapest winter holiday places in Europe.
The ski season at the resort is indecently long and lasts from December to April, the prices are more than affordable and the atmosphere in the town is very pleasant.
The ski tracks in Bansko are over 75 km long, well-secured and maintained, which allows each person (beginner or master) to choose the most comfortable ski track for them.
The resort has greatly improved its infrastructure in recent years so if you choose Bansko for your winter vacation you will be fascinated by the comforts that are offered.
The best time to visit Bansko is from mid-December to mid-April, as at that time there is a steady snow cover up to two meters thick.
In the resort town you can stay in cozy cheap hotels as well as in luxury hotels or apartments – everything is a matter of your personal choice and preferences.
Many hotels in Bansko offer family packages for sky vacation which as a price is very convenient and a big part of the tourists prefers to take advantage of the packages instead of wasting time to organize their holidays on their own.
So, what awaits in Bansko if you choose the ski resort for your winter vacation?
A perfect location, ski tracks with different levels of difficulty, good hotels, various entertainment options and attractions, low prices and amazing restaurants where you can taste the famous traditional cuisine of Bansko.
Believe it, you will not find such delicious food anywhere else as the one that Bansko's restaurants will offer you!
If you decide to spend your skiing holiday in Bansko, a weekly holiday with included accommodation, meals, ski equipment card + additional extras will be between 600 and 800 leva.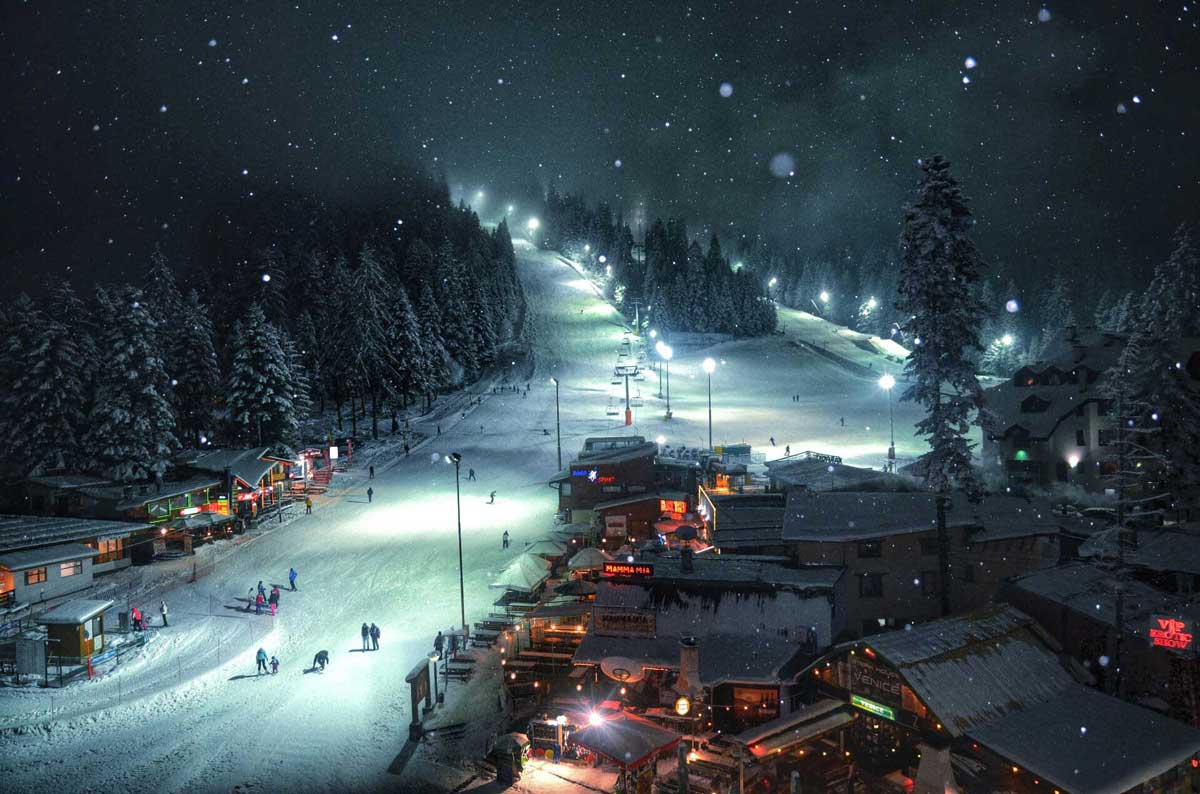 Borovets
The ski resort is located on the territory of Rila National Park and 80 km from Sofia. Borovets is the oldest ski resort in Bulgaria and has ski tracks with total length of 58 km. It is also the biggest ski resort in Bulgaria and can offer you incredible winter entertainment at affordable prices.
Pamporovo
Pamporovo is located in the Rhodope Mountains and is the second largest ski resort in Bulgaria. The resort has 37 km of well-maintained ski tracks of varying levels of difficulty allowing even beginners in skiing to enjoy the feeling of going down the snowy tracks. There are very good conditions for snowboard lovers who can practice free-style snowboarding. Pamporovo is very suitable for everyone who practices cross-country skiing because it has 35 km of tracks for practicing this sport. The resort offers plenty of other entertainment and the prices of the ski holidays are completely affordable.
Austria
Popular resorts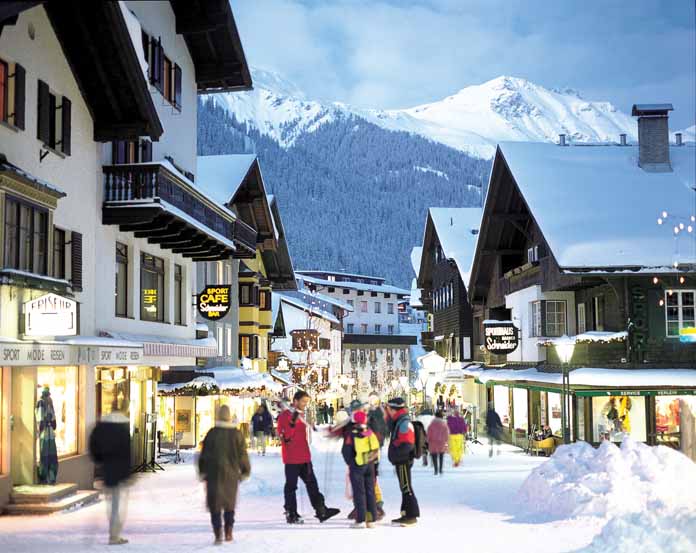 St Anton
St Anton is not only the most popular ski resort in Austria but also is in first place among the Top 5 ski destinations in the world. Located at an altitude of 1,304 meters, St Anton can offer you a total of 340 km of ski tracks, modern facilities, great infrastructure and a wide range of hotels. Here are some of the best discos and restaurants in whole Austria (some of which have a Michelin star), as well as some of the most luxurious shops. The only thing that can stop you from visiting the popular ski resort are the much higher prices (including prices of hotels, food and ski facilities).
Mayrhofen
The ski resort is located in the heart of Tyrol (Zirl Alps) one hour from Innsbruck and about an hour and a half-two hours drive from Salzburg.
The resort has well-maintained ski tracks with an overall length of 136 km, with varying levels of difficulty. On the territory of Mayerhofen is also one of the largest snowboard parks.
Lots of fun and a wide variety of ski tracks await you here but prices in Mayerhofen like in St. Anton, are quite high.
Only for comparison: the price of a weekly card (6 days) for the 2017-2018 season will cost you 249 EUR or 487 leva. At the Bansko ski resort the price for a 6-day card is 272 leva (139 EUR) and for 9 days it costs 400 leva (204.52 EUR).
Seefeld
Seefeld is also located in Tyrol. The ski resort is one of the most popular resorts in Austria as there are wide, comfortable and relatively sloping tracks making it a preferred place for beginner skiers or children. The resort has a very good infrastructure; it has ski tracks with a total length of 32 km with different levels of difficulty.
Seefeld attracts tourists from all over the world also because of its many restaurants, luxury shops and hotels which are more than decent.
Unfortunately, this Austrian ski resort also attracts more wealthy tourists, so if you decide to go down its snowy tracks this winter, you will have to pay a serious amount for your skiing holiday.
Switzerland
Popular resorts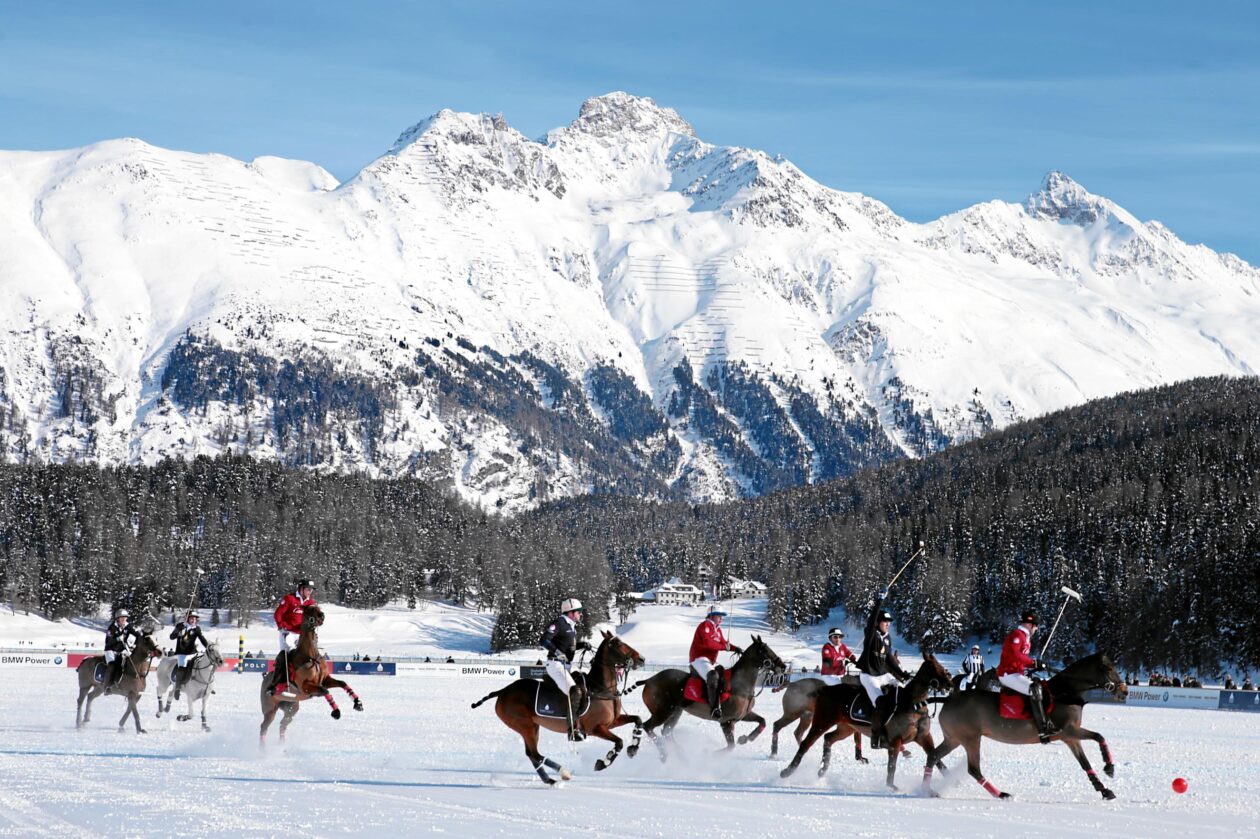 Saint Moritz
St. Moritz is the pearl in the crown of Switzerland and is one of the most popular skiing places for the rich and famous.
The resort has been and is among the favorite places of world celebrities, members of royal families, billionaires like Onassis and others.
The resort town is located in the Engadin valley, canton of Graubünden, at 1,856 m above sea level.
If you dream of luxury and glimmer, if you want to pass a celebrity or a member of the British royal family on the ski tracks, St. Moritz is your place… if you can afford it, of course.
The resort has been a favorite place for the rich and famous since the end of the 19th century and still maintains its glamorous status until today (not for nothing is St. Moritz called "Top of the World").
If you decide to go down on St. Moritz's impressive ski tracks at least once, it's a good idea to know that for just one night in a one-star hotel, you'll need nearly 1,000 leva.
Zermatt
Ski Resort Zermatt is the most popular resort in Switzerland and is considered one of the most romantic places in the world. Situated at an altitude of 3,883 meters above sea level, the views of the Italian, French and Swiss Alps are breathtaking. The ski resort has 68 ski tracks with a total length of 245 km. Interestingly, in Zermatt cars are forbidden and moving around is done with the help of electric vehicles or teams of animals.
Zermatt is blessed not only with unique nature but also with almost all-year ski season.
The Daily Telegraph ranks the resort 17th among the best ski resorts.
If you decide to visit Zermatt, the best time to do so is in early December or after mid-April as prices are highest from late January to early April.
The price of a week-long holiday in a 3 or 4-star hotel will cost you just over 2,000 leva and the weekly ski card will cost between CHF 270-300 (575-638 leva).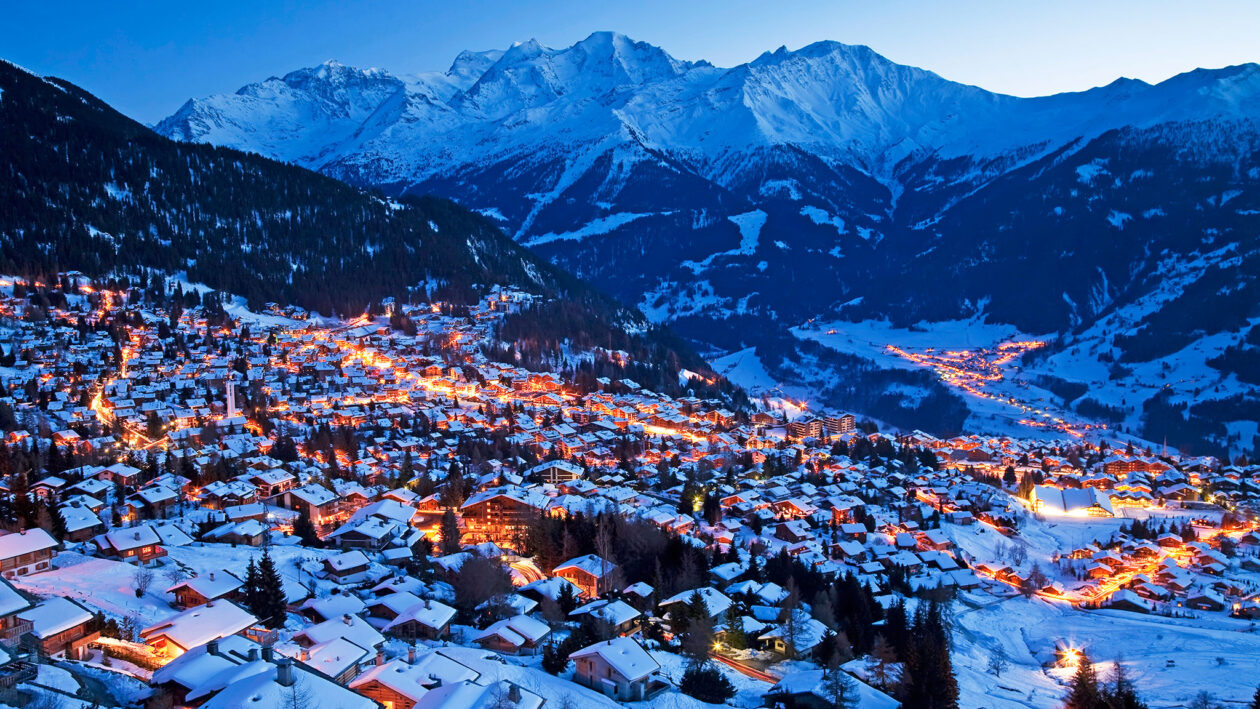 Verbier
Verbier is one of the largest and most beautiful ski resorts in Switzerland and is quite logically a favorite place among the richest and most famous people in the world. The ski resort has ski tracks of varying level of difficulty with a total length of 410 km, as well as wonderful snowboarding facilities. Since the ski tracks are located at high altitude (1,500–3,300 m), this allows winter sports lovers to practice their favorite sports almost all year round.
Whether you choose to holiday in Bansko or in one of the ski resorts in Austria or Switzerland is a decision you have to make yourself. Wherever you decide to go, however, it is important to have the most fun and relax.
And if you still want our opinion, we advise you to take a look at the ski holidays offered by some of the hotels in Bansko and bet on the Bulgarian. Because there is nothing better than the Bulgarian ski tracks and the Bulgarian dishes offered by the restaurants in Bansko.
And the prices are definitely worth it!
Enjoy skiing down the white tracks!