Choose a vacation in Bansko – the leading ski resort in Eastern Europe – recognized by none other than the "Financial Times" themselves. Now, after you know the destination, you should definitely check Aparthotel Lucky Bansko SPA & Relax – this five star hotel guarantees you to totally relax in comfort, satisfaction and many options for different entertainment, combined with exciting mountain adventures. Get to know the offers in "Lucky Bansko" for Christmas holidays, New Year's Eve, ski vacations or the therapeutic and rejuvenating procedures in the new SPA center of the hotel, as well as for the professional babysitters and animators who will look after and entertain your children for you. You will see that you have been offered an unforgettable vacation in leading international standards which is absolutely worth it and you are going to recommend it to your friends too.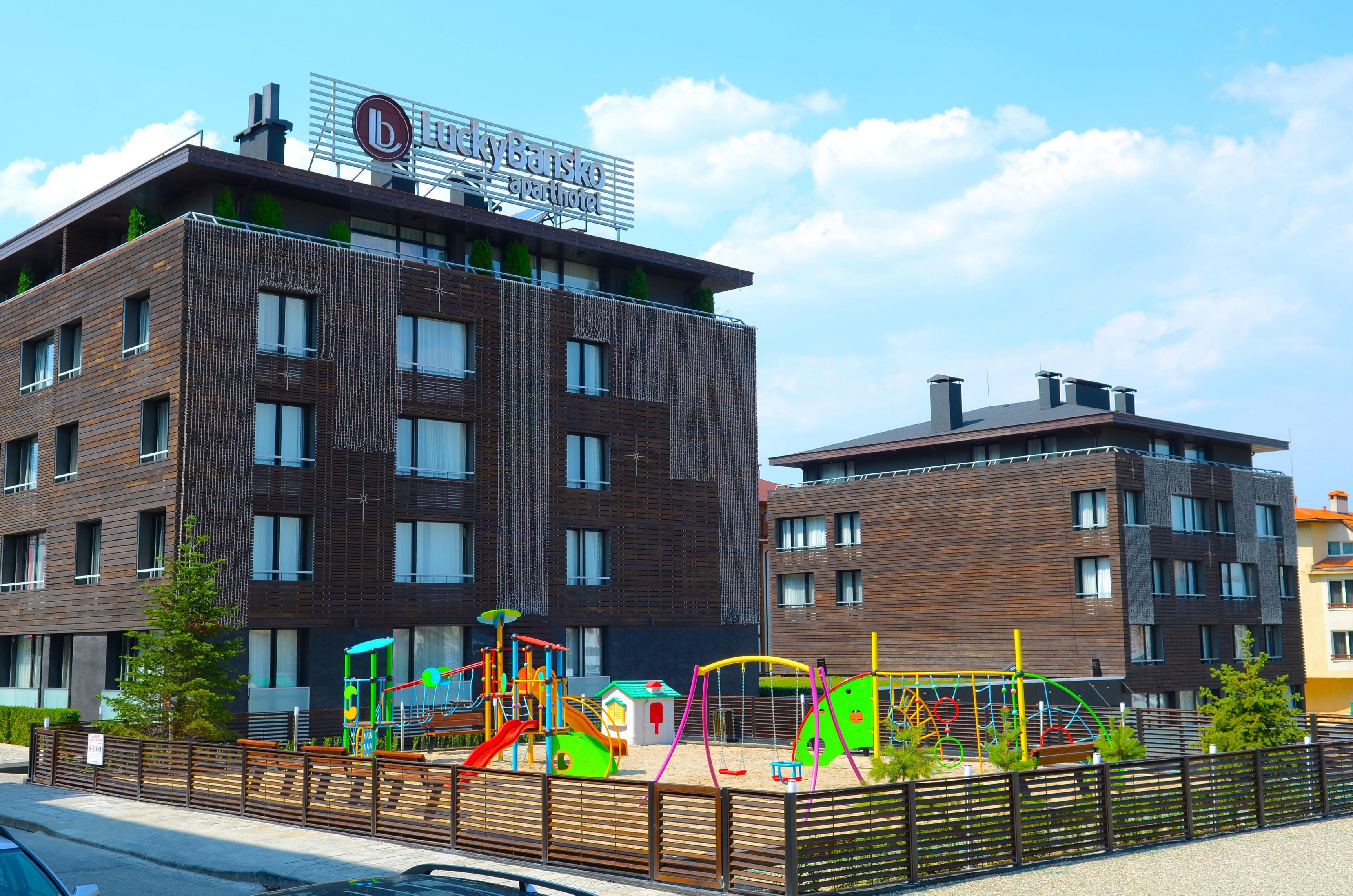 You have probably heard already that the ski slopes in Bansko are officially approved for international competitions which speaks for their high professional level. There's no need to question the perfect equipment, maintenance and safety of this leading ski resort. It's worth to mention here that "Lucky Bansko" also has special offers for access cards to the ski slopes where even amateurs will be able to enjoy some good action thanks to the professional instructors.
What's waiting for you in Aparthotel Lucky Bansko SPA & Relax during the winter season? Comfort, luxury, peace for the soul.
And of course – fun for everyone – from pool tables in the lobby bar or computer games, to music and dancing – everything someone can ask for in a vacation. That also includes more than 40 family games on the special electronic tables, like Belote, Monopoly and many other. If your youngsters prefer something else, like to play alone, then there are the computer zones with arcade machines and the computer games. For kids between 3 and 6 years there's a special kids' corner with a vast selection of toys and professional babysitters and animators to look after your kids for free. Full equipment can be provided for babies too – like baby strollers, walkers, pots, etc.
Among other things, you can also enjoy the new SPA center in "Lucky Bansko" which has its own cosmetic studio. This SPA uses only modern technology and methods – from equipment to therapy methodologies, and everything is suitable for both women and men. Actually, therapeutic and relaxing massages and treatments are available for children too!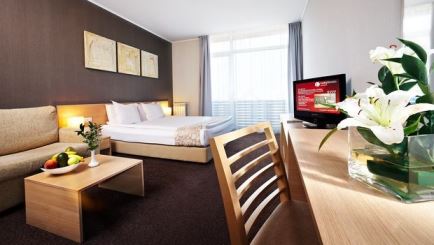 The studios and the apartments in the hotel are, without a doubt, the best that someone can find in a luxury hotel – even if that someone is the most notable critic. They are spacious, bright, with modern equipment, kitchen, furniture "by the book" and luxurious bathrooms with French cosmetics. Not to mention the Internet, the TV and the phone. And when it's time for a delicious daily meal – authentic Italian cuisine at restaurant "Leonardo" or European and national Bulgarian cuisine at restaurant "Le Bistro" with perfect service and fantastic dishes!
Let's not forget about that magic feeling in winter – from the first look at the entrance you will notice the reindeer, sleights, beautiful frosty trees, glowing stars and polar bears… like taken straight from a fairy tale. You should definitely check the offers in Aparthotel Lucky Bansko SPA & Relax for the winter seasons – there will be discounts, free services, just make your choice and make a reservation for one great winter vacation!