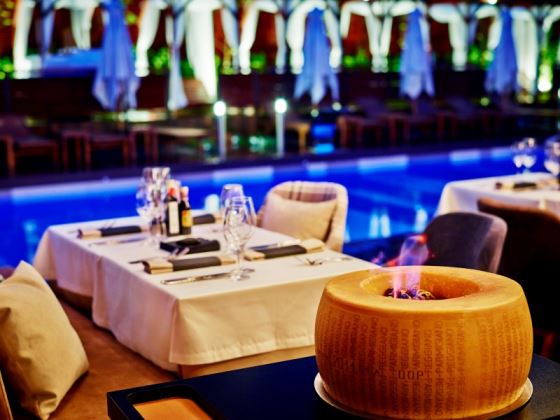 So it is better to pick a day for your vacation to enjoy the wonderful experience in hotel five stars Lucky Bansko & SPA. Moreover, there is offer to rent long term housing.
For accommodation at the hotel in Bansko you will have a choice between apartments and studios. All are luxurious, modern furniture is in compliance with the leading standards in the hotel industry internationally.
Naturally, you will have free internet and TV – 54 channels, including movies, phone, and offers room service.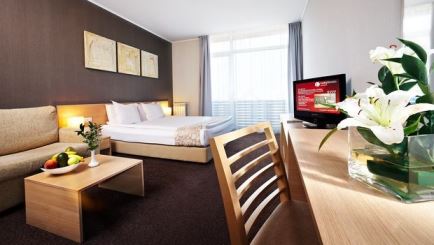 Apart studios and apartments have kitchenettes equipped with everything necessary for a modern kitchen, ceramic hob, microwave and toaster in the fridge and coffee machine to kitchen utensils.
The bathrooms are also super great – even a telephone system and SOS, and also have everything you need – from cosmetics to sets of towels and bathrobes. For your car there are underground parking places in front of the hotel.
The extras for your stay in a five star hotel Lucky Bansko do not end here, there are many more in addition to rejuvenation and relaxation. You can also take advantage of procedures and treatments in the new SPA center of the hotel. The center opened on December 20 last year and in many ways is unique for Bulgaria.
Spa water bed with many pleasant treatments and therapies as imported from Italy and made especially for Spa Lucky Bansko, making it the first in the country. There are also special therapeutic bath of the new generation that combines different procedures and is also unique for Bulgaria and these baths are only 20 in the world.
As you can see, one can earn great, even without departing from this mountain hotel. We cannot forget to mention the tempting offer for skiing emotions on the slopes in Bansko: the options are for both advanced and beginners – lessons, equipment, ski storage, regular transportation to lift or directly on the slopes, etc.
And – of course, the romantic dinner! And here you have a choice – in this case between two luxurious restaurants – Leonardo and Le Bistro. Leonardo's an Italian restaurant, works all year-round and offers Mediterranean cuisine, Le Bistro is known for its selected dishes from the Bulgarian national cuisine as well as international dishes.
And something else. Families with children should not feel neglected – Families with children should be able to have romantic experiences too, right? So – feel invited to book at Lucky Bansko Aparthotel SPA & Relax!