Although the summer is coming to an end, for some the dream vacation is yet to come. Where can we go for a weekend or a longer vacation when we are looking to satisfy our curiosity and thirst for knowledge? What can we expect when going to the Pirin resort of Bansko for the first time?
Spend a wonderful day with us on its streets, feel its Renaissance spirit and you will surely be fascinated. Here are some ideas on how you can spend your time in this cultural center to help you outline your program according to your preferences.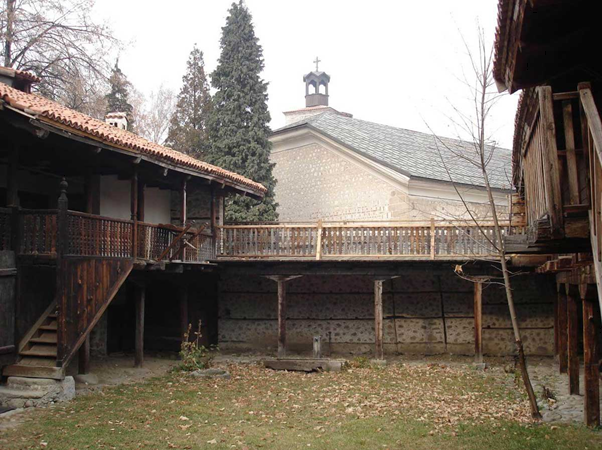 A little more about Bansko
Geography, population, climate and tourism
Bansko is a small town located at an altitude of about 930 meters. To date, the number of permanent residents amounts to about 10 thousand people. In addition, in almost all seasons it is constantly visited by many tourists. Despite their huge number, the place is still extremely suitable for recreation, as there is enough space and a base to accommodate all its fans.
The fact that highly educated tourists come to Bansko both from Bulgaria and as far as those arriving from abroad is also important. The resort is suitable even for uncompromising connoisseurs with very high requirements.
The long snowy but at the same time mild winter, due to the high altitude, and the good weather in spring, summer and autumn are an excellent basis for the development of Bansko as a year-round destination.
Nestled in Pirin – one of our highest and most beautiful mountains, it is perfect for winter skiing and board adventures, as well as for summer scenic hikes on foot, by bike, by transport or by lift. These and thousands of other reasons lead to the huge growth of the tourism sector in the city. In Bansko there is really everything you can dream of during the holidays.
Historical data
The town was formed at the merger of several neighborhoods in one municipality in the XVI century. Today it can be said that it is an amalgam between future and present. In recent years, this small town, located in the southwestern part of our country, has turned out to be one of the hidden treasures of the Balkans.
In the years before the victory over the Ottoman Empire, it took shape as a rebel center. The locals took an active part, for example, in the Kresna-Razlog uprising. At that time, trade and crafts were also extremely well developed.
Although a really awake mountain town in the years before and after the Liberation, Bansko was forgotten after that for a long time. Fortunately, thanks to the efforts made over the years by local people, businessmen, scientists of this area, Bansko is now much better known to contemporaries as a unique place. Now it is one of the hot spots for travel and recreation, but in recent years, cultural tourism is gaining more and more popularity. To some extent, he is what attracts so many people to him.
Travelers are thirsty for authenticity and food for the mind and senses. In addition, in addition to the epidemic situation, more and more people choose to work from the mountains, if their profession allows it. Thus, a kind of digital society is formed in Bansko, which, although it works in front of the computer, is in constant connection with the nature and history of the region.
Quiet vacation or crazy party – free to choose in Bansko
If you are looking for peace for your vacation at the end of the summer, Bansko is definitely your place. The resort boasts the best opportunities for spa and health tourism. Many people come for rehabilitation procedures, yoga, Ayurvedic therapies and more.
Clean air in Bansko is recommended by medical professionals for the treatment of a number of diseases of the respiratory tract and nervous system, as well as for conducting cleansing regimens. However, all this does not mean that it is boring for people who love the party – on the contrary.
Here you can combine quality relaxation with fun by staying in a quiet hotel complex, which is located near the main streets. In this way you will be able to walk late and visit the clubs and discos, emblematic of the town, and then relax in the spa of the hotel.
Cultural poster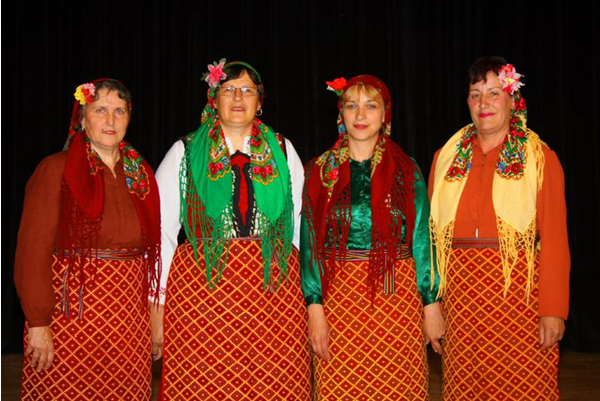 In each season Bansko offers to its visitors thematic art festivals, which attract more and more spectators from Bulgaria and abroad. Here come, for example, music lovers belonging to all genres – opera, folk, jazz, find something for themselves. On the days of these musical holidays, fans gather not only from Bulgaria and neighboring countries, but also fans from Russia and Western European countries.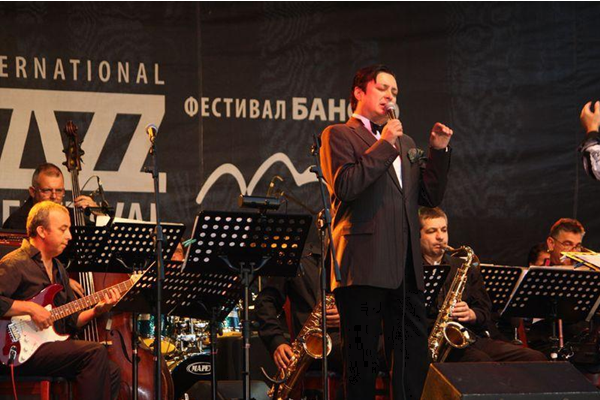 During the summer and autumn evenings the town square in Bansko enjoys a number of cultural events. You can listen to music or poetry, watch theater or witness various live performances.
Amateur ensembles from the town and the surrounding area gather to present their latest repertoire. All events are held on an open stage so that you can indulge in your harmonious vacation without worries and in compliance with all government measures to prevent COVID-19.
The cult historical places in Bansko
If you like to get lost in the study of historical and cultural landmarks, you will definitely feel that you have found your place. When you are in Bansko, you do not need to search long to find pieces of true history. Here are concentrated landmarks from different eras from the dawn of civilization until the time of the Third Bulgarian Kingdom.
A huge part of the architecture here has the status of treasures of national historical and cultural significance. Just ask for directions to the city center and you will find what you are looking for. The place played a terribly important role during the years of the Bulgarian Revival.
It is a cultural center and birthplace of personalities such as the poet Nikola Vaptsarov, the painter Toma Molera, Neofit Rilski, Paisii Hilendarski and many others.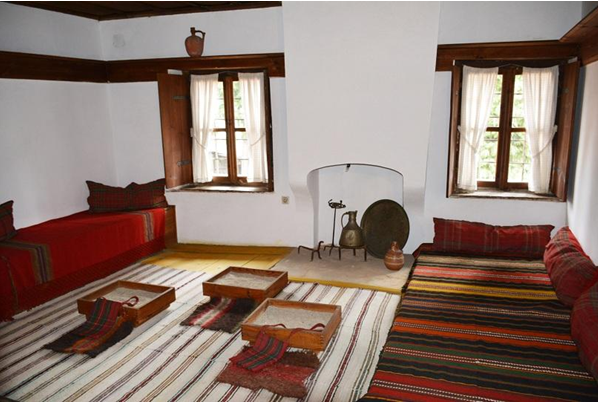 The town is proud of its old cinema. It is located in the center of the city and has regional historical value, as it has contributed in various ways to the development of culture and education in Bansko and its surroundings over the years, being a cinema, community center, stage. Appropriately, today it has become a Tourist and Cultural Information Center and continues to be one of the iconic places visited by every new friend of the village. There you can go first and make a plan of which local attractions to visit.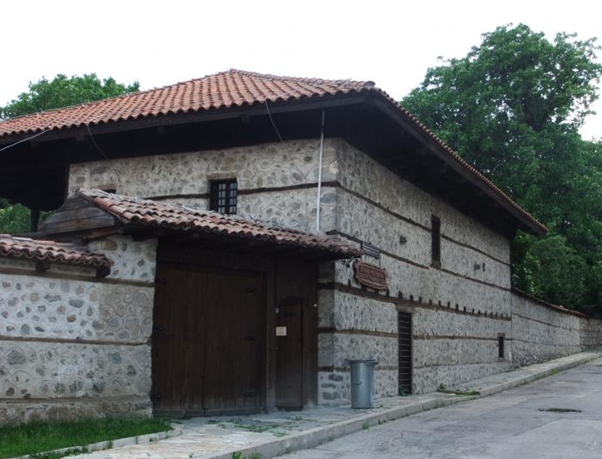 In Bansko there are several locations listed among the Hundred National Tourist Sites of Bulgaria. Among them are the houses-museums of Neofit Rilski and Nikola Vaptsarov, Velyanova's house, here is the permanent exhibition of icons of the Bansko Art School.
You can also see Koyuvite's houses, as well as Radon's house(former museum collection "Heroic Bansko"), Revival buildings in a typical Bulgarian style, as well as the Christian churches "St. George", "Holy Trinity" and "St. Ilia". Other cultural gatherings in Bansko include the House of Arts and the City History Museum.
Why without shopping and Wi-Fi?
Bansko is the ideal combination between a modern and rapidly developing settlement and a small village with a rich history. Without losing its Renaissance authenticity, it offers us all the luxury and amenities we can imagine. Good hotels now offer packages with guaranteed access to very fast and constant internet, so that people can work home office directly from the hotel terrace.
For shopping fans or if you need to buy something urgent such as a dress or a gift, as well as to visit a hairdresser urgently, you can visit the mall here. Rest assured that you will not miss anything. There are even children's language courses in Bansko, in case you need to enroll your kid! And on the central streets every week on Sunday there is a market, illuminated by the noise of locals, tourists and traders.
It is here that you can get souvenirs for your friends and relatives such as:
rakia cups,
ceramic products,
embroidered costumes,
decoration with folklore motifs, made of natural materials.
Let's eat a sophisticated kitchen
After getting tired and hungry after sightseeing, sworn fans of gourmet cuisine and national dishes will finally be able to be amazed by the town. After modernization in recent years, Bansko now offers world fusion cuisine from the highest heights.
Specialized restaurants under the strict guidance of master chefs offer delicacies of Italian, French, Swiss, Indian cuisine. However, do not forget to leave a little space for the traditional Bulgarian national and local dishes from the region, which can be tried in the resort.
You have not been to Bansko if you have not tried chomlek, kavrma, Banski starets, babek, shuzhuk, shupla and other emblematic local