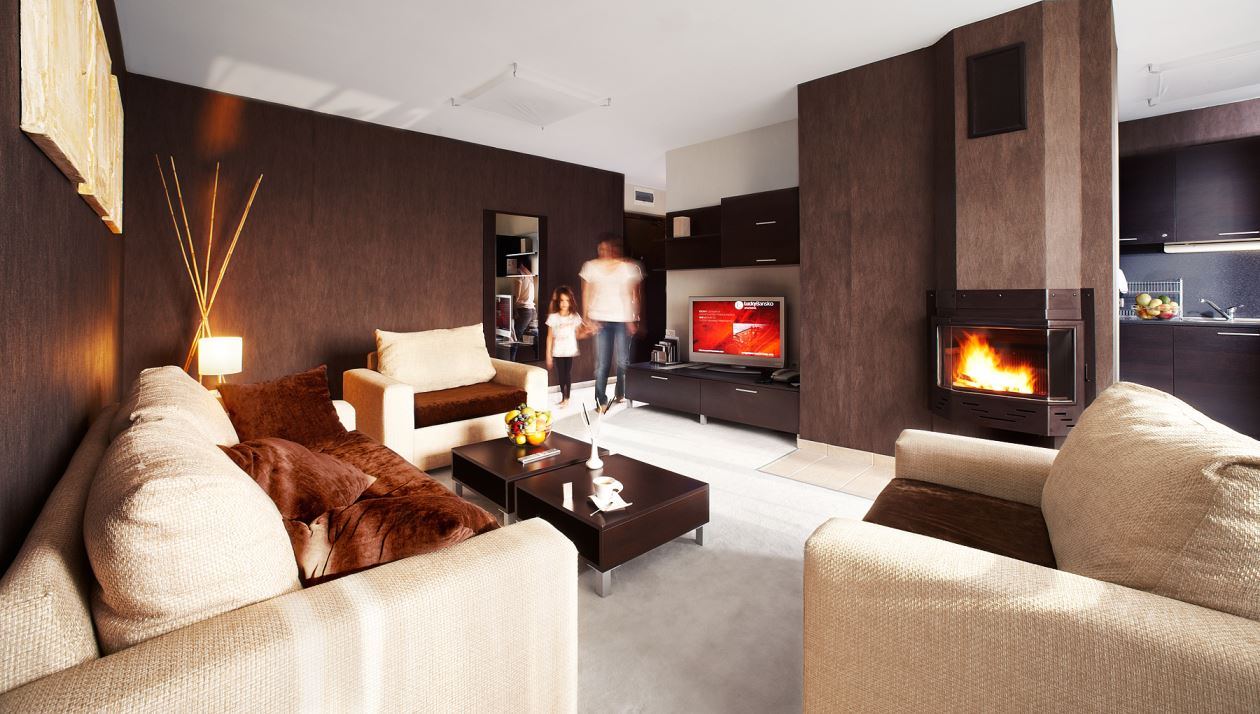 It is not recommended to wait the last minute for your reservation at aparthotel Lucky Bansko SPA & Relax in order to find the perfect studio or apartment for you. So it's a better idea to book as soon as possible especially before the holiday season. Check out our great offers and packages and plan your holiday in Bansko.
In this luxury hotel in Bansko you will find the comfort, convenience and luxe in one place –
everything that can be found in five-star hotel developed by international standards. The apartments and studios are exclusively convenient and luxurious, furnished and equipped according to the latest demands in the hotel industry. Everything in Aparhotel Lucky Bansko is beautiful, well designed, every detail is considered, that's how it is rapidly gaining international popularity. The most packages include a rich breakfast and dinner – but the best choice of course is the festive evening of Christmas or New year's eve. Whatever dishes you select from the menu you will be absolutely stunned by the culinary masterpieces.
In addition to your perfect vacation the hotel provides free wifi, computer areas, tv, billiards in the lobby etc.
Christmas in Bansko, in particularly in the aparthotel Lucky Bansko SPA & Relax is mostly preferred by families who are looking for a nice relax vacation without stress of festive dinner's preparations and cleanups which sometimes takes a whole day.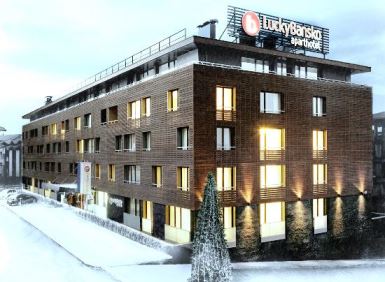 The Christmas's package of the aparthotel Lucky Bansko SPA & Relax include the dates between December 23 and 28 in which at your disposal will be all hotel services for relaxation and entertainment in perfect service.
For the gala dinner for December 25 you can choose between the luxurious restaurant "Le Bistro" or "Saturn" – the banquet hall of the hotel. Of course it is provided a whole musical program where you can dance all night long. .
In addition there are a number of facilities for guests. Not only it's provided a playground for the kid but there are also a baby sitter and animator for their entertainment. Because of the upcoming winter season there is special transport to the ski lift in every 15 minutes.
It is essential to check the special celebration offers for the New year's eve scheduled for the days between December 29 to January 3 – there are must see packages."
Last but not least it is upcoming event on December 20 – the grand opening of the new SPA center at Lucky Bansko – which will be the most amazing SPA complex in the city.
So don't hesitate to book now in aparthotel Lucky Bansko SPA & Relax!