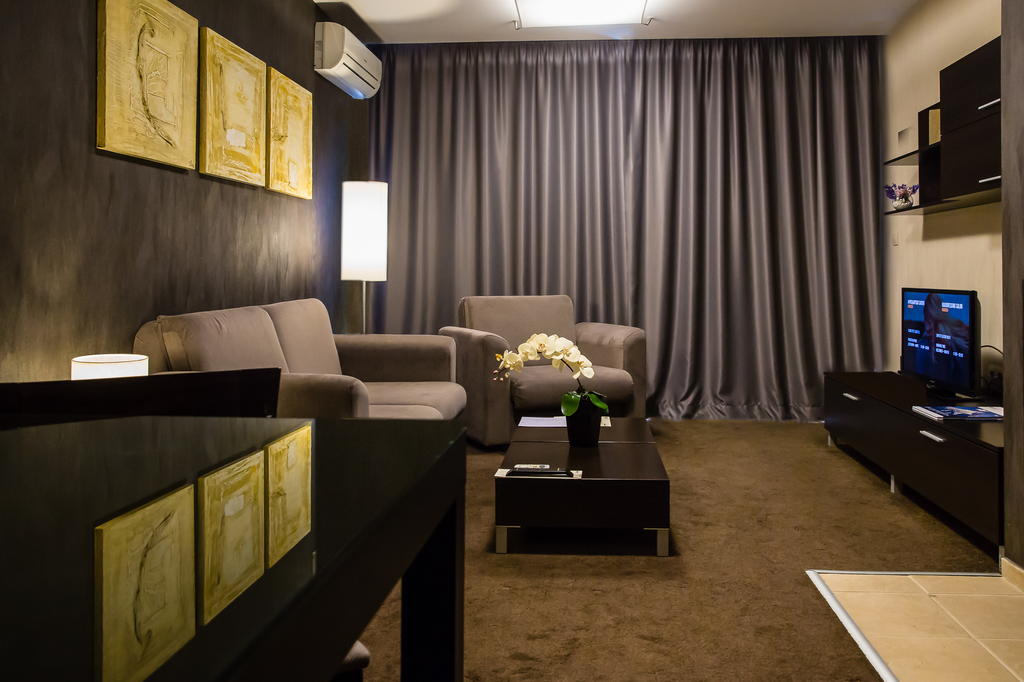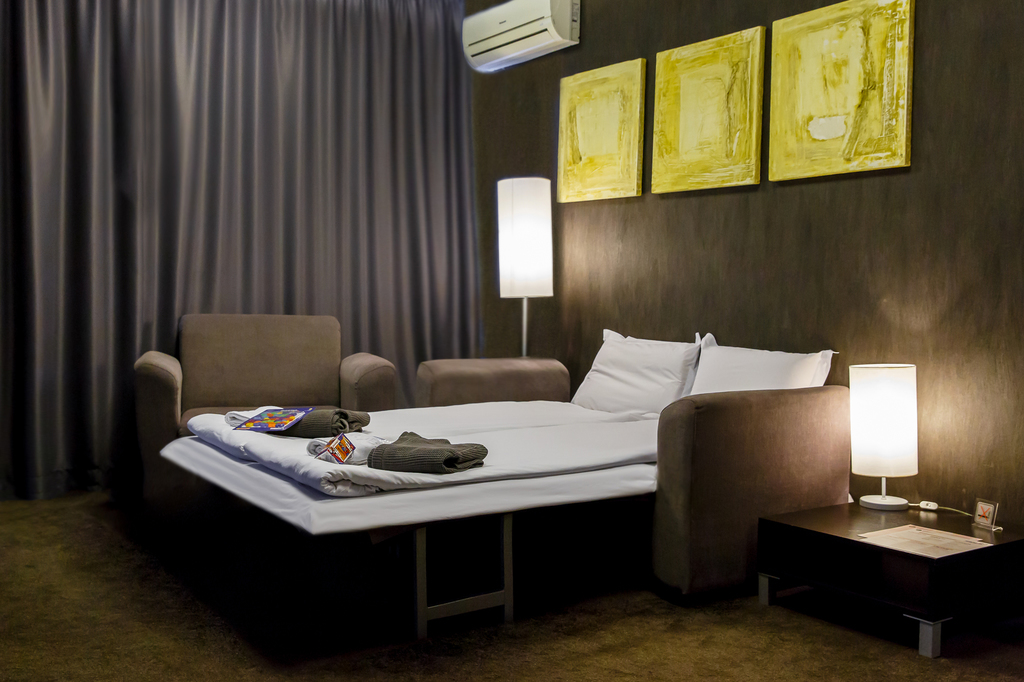 The winter season is not yet over, but at Lucky Bansko Aparthotel Spa & Relax we have already launched activities that will make our guests' vacation even more pleasant.
After analyzing the shared opinions expressed by our guests during the winter season, the team of Lucky Bansko began renovating some of the equipment in the hotel rooms:
The curtains in both studios and apartments have already been replaced.
The thin curtains were replaced with new ones made of natural fabrics – linen and cotton, and the gentle gray appearance of the thick curtains, which darken the rooms, add extra coziness and elegance.
The extra extendable beds (sofas) and armchairs are being gradually replaced, starting with the 5th floor, where all the rooms have been changed, and moving downwards.
The refurnishment of sofas and armchairs is not just a cosmetic procedure, for the old furniture is replaced with a new generation of pull-out mechanisms.
The old sofas were extended by unfolding the folded part, and with the new ones the backrest falls so as to convert the sofa into a bed. This makes them much more comfortable and stable for extra guests sleeping in the rooms. When folded, the new sofas are much more compact and nicer.
An important detail in the new sofas is the eco-fabric they have been upholstered with, which will minimize static electricity in the room.
Bed mattresses will also be replaced in several stages. The new antistatic mattresses are stuffed with polypropylene and have been manufactured in compliance with the latest international quality standards, thus ensuring a deep and relaxed sleep.
Dear guests,
Make sure you don't miss the amenities Lucky Bansko Aparthotel has prepared for you and take advantage of our special packages and exclusive programs.
We are expecting you!