We are sure that you've been counting the days until holidays with impatience and excitement and are very happy that they are just behind the corner. Finally! Well-deserved days of joy and relax at the end of each year when you have the chance to get away from the stressful work life and concentrate on the things that you should do during your leave – relax, having fun and spending as much time as possible with your loved ones.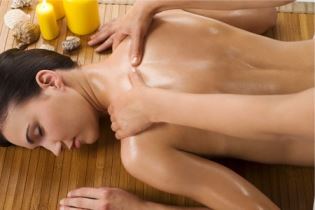 We know how important are the upcoming holidays for you and how much you are looking forward to them, and that is why we believe that it would be best to think in advance how you would like to spend them. This might sound like overthinking, but some planning is always good. We know that when vacation finally comes you would want to devote your attention to your loved ones, but we sincerely hope that includes yourself too. And what better way to pamper yourself and give your body the relaxation it needs than a few days on a spa retreat in Bansko?
Where and why?
No one is too old or too young for a spa vacation because, unfortunately, we are always swirled in our hectic schedule, spending almost no time to take care of ourselves and our own health. Rest is necessary to strengthen and restore our body, regardless of age, and in this sense, spending time at spa is a great way to recharge the batteries. To make this happen, you need to find a suitable, comfortable and luxurious setting where to trust the care for your body in the hands of professionals with great experience. Well, in this case a vacation in Hotel Lucky Bansko would have a great effect on you. The five-star hotel offers a quality service, great spa and recreation conditions, along with other interesting entertainment for its clients, as well as a variety of promotions and packages for the coming festivities.
Here's a short list why you should visit Bansko for a dream spa retreat and indulge in everything that Lucky Bansko has to offer for invigorating and pleasant getaway from work and stress.
Massages and therapies for eternal youth
One of the great advantages of spa retreats are the various types of healing, relaxing and cosmetic massages and therapies, which, performed by Lucky Bansko's specialists, would have incredible beneficial effect on you. For example, any basic face therapies, ultrasonic peel, radio frequency skin tightening which are performed using high quality professional equipment and cosmetics suitable for any type of skin. These therapies would help against various problems such as dehydration and aging of the skin by nourishing and rejuvenating it. These procedures tone the face, smooth the wrinkles and significantly refresh the skin using ampoules with antioxidants and active anti-aging agents. On the other hand, radio frequency skin tightening is also quite interesting process that stimulates the production of collagen and elastin and keep the skin young and healthy.
Complete relaxation and tone for the body
Once you have taken care of the face, you can also focus on toning the body because it is our source of energy and enables or disables us to do the things we like. In order for the body to be energetic, it needs, above all, rest, but also to keep it fit through various activities so that it is always ready to embark on new adventures. That is why a spa vacation can offer a lot to your body – jacuzzi, hydrojet, sauna, steam bath and aromatherapy, hydromassages and fitness center with full equipment. This way, you can add to the professionals' care by helping your body to be toned and happy with your own effort. Do not miss the opportunity to blissfully dive for swim in an indoor swimming pool with a pleasant water temperature (33°С).
So, if you have not yet decided how to spend the approaching vacation, consider choosing to spend a little of your precious time for one of the most important people in your life – yourself, by treating yourself with a fabulous spa retreat in Aparthotel Lucky Bansko.