Do you want a fairy tale Christmas in the mountain? In the midst of the winter splendor, settled in comfort, coziness, tranquility and endless entertainment to your taste? Choose Christmas in Bansko, check out the offers by apart hotel Lucky Bansko.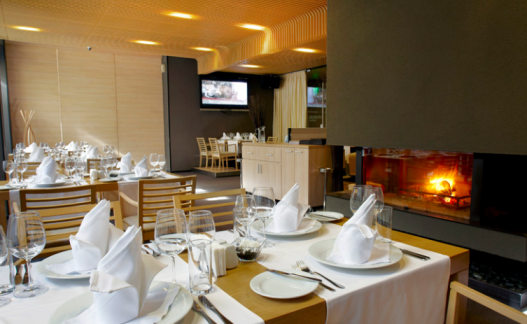 They for the days between December 23 and 28 and you have a choice between 3, 4, 5, 6 or 7 nights. As you can see, we are not just talking about a festive dinner, but an entire Christmas vacation. Through the entire Christmas festivities you will be free of any worry, including the preparation for the holiday, clean up and tidying after it, or any other responsibilities and concerns! In addition, there are some discounts – for example, free accommodation for a child sleeping on an added bed, or 50% discount of the cover for the celebratory dinner for children 3 to 12 years old.
For the festive dinner on 25 December itself you have a choice again – the prestigious restaurant "Le Bistro" of Lucky Bansko or the ceremonial hall of this luxury hotel in Bansko. The menu offers a variety of dishes – both Bulgarian and international specialties, a gateway to true culinary adventure. It goes without saying that the service here is perfect from start to finish – five star hotel Lucky Bansko upholds an leading international standards and that is what makes it stand both here and abroad.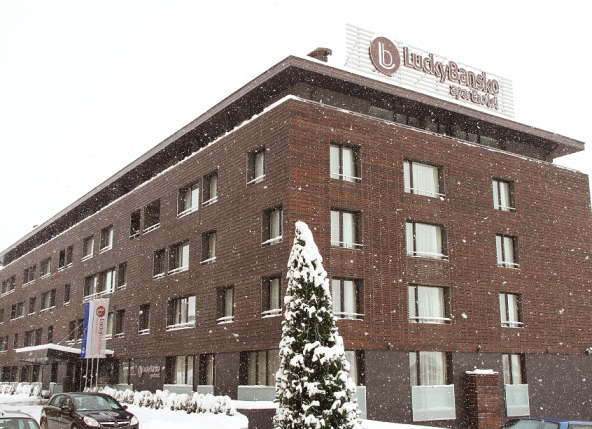 Lucky Bansko's high image is evident from seeing that two years in row now the Bulgarian municipalities nominate it for Best Hotel in Bansko. Its international fame can be seen in its receipt of the highest grade among all hotels in Bulgaria, awarded by TUI, Great Britain – the largest international travel agency. It merits noting that the hotel has earned itself membership of Luxury Group, USA, a leader in direct access to the major luxury hotel brands worldwide!
This backdrop of accolades speaks enough about the high professional level of the entertainment and holiday program for Christmas.
As we mentioned, though, we are not talking about just a single night, but rather a Christmas vacation. Moreover – in Bansko, named by Financial Times as the best ski resort in Eastern Europe! Naturally, the hotel offers the opportunity to take full advantage of the ski pistes: both professional and beginner, as well as intermediate levels. This way you can combine the holidays with a skiing holiday.
The conditions at the hotel itself are in accordance with the latest standards. They guarantee luxury and comfort – you will select between the studios and apartments equipped with everything you may wish for – from Internet and TV, to the new super modern SPA center, designated computer centers to… the bathrooms with a phone and an SOS system! Furthermore, if you choose the Christmas package for your stay, you will have the Jacuzzi, sauna, steam bath, gym and pools complementary.
You might be wondering what there is for the children. Everything really, so that they can feel happy, giving you peace of mind and enabling you to turn your attention to your own needs. "Lucky Bansko" is a hotel for a family vacation and is designed with children in mind – younger and older. For the youngest we provide potty chairs, pacifiers, trolleys and walkers. For the little ones aged three to six, there is a kids' playroom with professional care from a babysitter and an animator for the fun activities. The older children can enjoy the computer areas with a plethora of games. And for everyone – a one-of-a-kind Christmas vacation!
Make your Christmas different, live the fairy tale! And contact "Lucky Bansko" now because stays require an advance reservation!