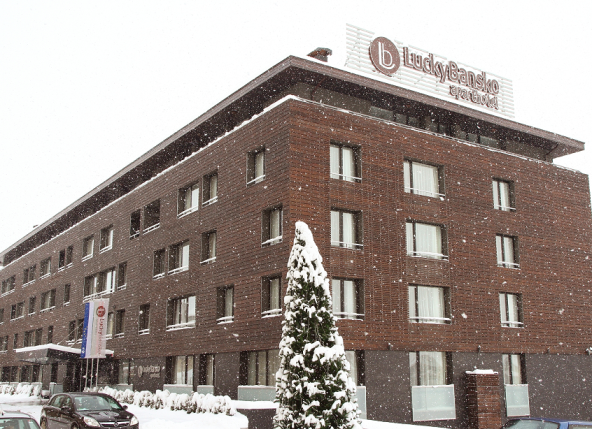 When you plan your family vacation, It's normal to think about your children first. So did the people at Lucky Bansko too. This luxury hotel in Bansko can be rightfully called a hotel for children.
Even the smallest details for safety and security have been taken seriously here, so you can increase your peace of mind. There is no fragile glass or sharp edges in the hotel, the floors are covered with carpet. Some would say these are small details but they're the proof for the hotel's high competence.
At Lucky Bansko Aparthotel SPA & Relax you can go with very young children. You will have a free access to bottles, pots, walkers, children's cosmetics.
Upon request,  you can be provided with paid baby food and diapers, and professional nannies can take care of your child on hourly wage. For a larger family – children under the age of 18 can be accommodated for free.
But that's not all. Children from 3 to 6 years will have access to playground "Lucky" with numerous toys, games and entertainment. In winter, the children's club has a professional animator from 9 AM to 22 PM. For 5+ years-old children there's a room with computer games and two separated computer zones.
At first you will choose between luxury and… well, luxury again – a studio or an apartment. All rooms in this hotel in Bansko are comfortable with modern furniture.
You will have a kitchenette, fully equipped with modern hardware – from the refrigerator to the ceramic hob, from the microwave and coffee machine to the crockery and cutlery.
The bathrooms are so luxurious that you wouldn't want to come out of it. They have everything – from cosmetics to bathrobes and shower, and most amazingly – a phone and a SOS system!
Of course, you will have TV, Internet and phone – all the mandatory attributes. And while we're talking about your vacation – everything can happen – in case you need some office services, the hotel provides copying, printing, fax, telephone, etc. Oh, you need a car? There's the underground indoor parking and the parking lots in front of the hotel.
Then there's the lobby bar and two luxurious restaurants – "Le Bistro" and the Italian "Leonardo". We are mentioning them because they are part of the pleasure and wonderful experiences that you will have at Lucky Bansko.
During the vacation in Lucky Bansko & SPA, you can please yourself with some treatments and therapies in the new, super modern SPA center in Bansko. The only one in the area with bio swimming pools. The SPA center offers so much that you can spend your whole vacation in it.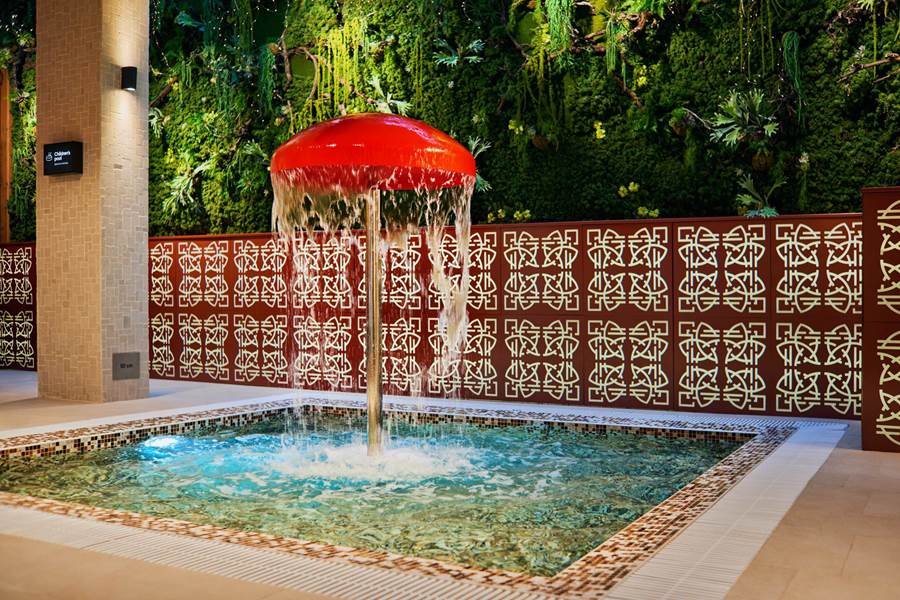 How about the Intraceuticals – tools and technology used by the most popular Hollywood stars? Or the waterbed and the therapeutic bath with 25 programs plus jet whirlpool or vortex type, or pearls type? So, so much!
Of course, you will enjoy various entertainment acts outside of the hotel as well. In winter, you'll have a free shuttle to the lifts and the ski slopes, access cards so you won't wait at queues at the checkout.
In summer, you can practice various sports including golf, travelling, hiking and much more.
In brief, rearrange your schedule so you can surprise your family with a wonderful holiday in Lucky Bansko Aparthotel SPA & Relax!