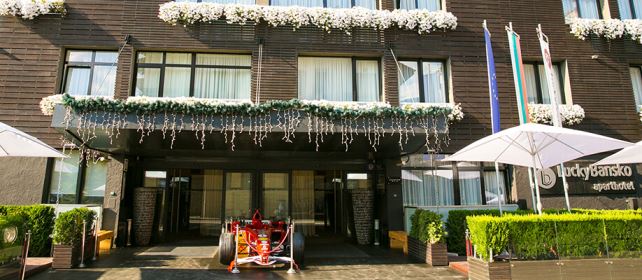 The suggestions are for families, including ones with many children, with discounts and free services; for people in love; for teambuilding programs of corporate teams; for SPA vacation with big discounts on the new, super modern SPA centre of the hotel; for private or public celebrations… The offers include even the upcoming school proms in May this year!
Also offers for vacation, relaxation and beautiful emotions, there is something for everyone.
This diversity and the satisfaction of visitors in this five-star hotel in Bansko have contributed to another very prestigious award.
Lucky Bansko has won 'Travelers' Choice" for 2017 – the highest award of TripAdvisor.
Once again the guests, who visited the hotel, has selected it as their favorite and most beloved one, while quality and service standards are rated at the highest level.
Do you know how many hotels around the world have this award? Less than 1 percent!
And it's a well known fact that last December, Lucky Bansko has been awarded "Mountain hotel of the Balkans" for 2016.
We can continue with other international awards and achievements of this hotel five stars in Bansko, but more importantly, these awards are actually for you and your holiday. They show what wonderful opportunities will be provided in the Lucky Bansko Aparthotel SPA & Relax.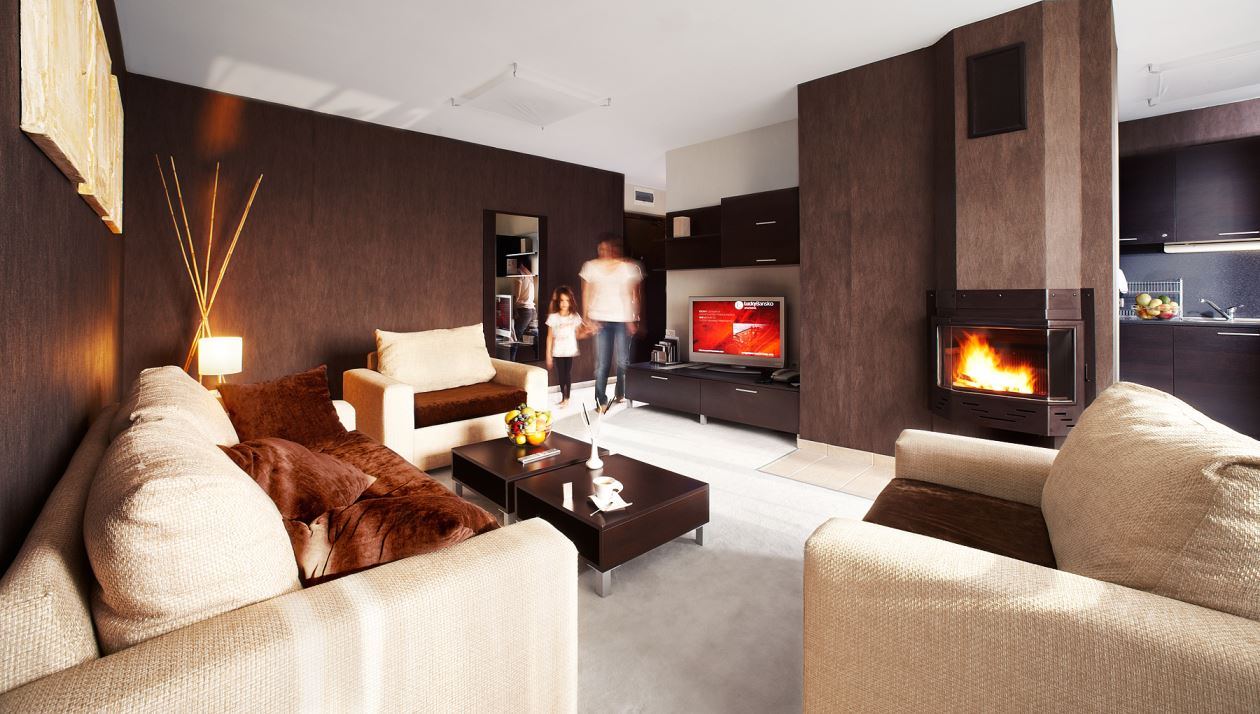 There are underground parking spots in front of the facade. Upon arrival you will have a choice between luxurious studios and apartments, including the presidential suite. The rooms are spacious and stylishly furnished.
While you will have two luxurious restaurants at your disposal – the Italian "Leonardo" and "Le Bistro" with traditional Bulgarian and contemporary International cuisine – all studios and apartments have kitchenettes.
The kitchenettes at this hotel in Bansko are fully equipped with modern equipment and everything necessary to have a good meal. You will have wireless Internet connection in the entire hotel, TV, phone, fax, copier, etc. The bathrooms are very luxurious, there will even have a separate phone and SOS system!
During winter, the lobby bar is open non-stop, it has 45 seats and three Internet sites. Includes pleasant, relaxing music, offers a wide selection of aperitifs, soft drinks, exotic cocktails, snacks and desserts.
You can use the services of the SPA center, many of which are unique to Bulgaria and rare in the world. Among them there are treatments and therapies, especially popular among the stars of Hollywood. Of course, there are also pools, solarium, beauty treatments, massage jets, steam baths, saunas, etc.
Especially for families with children, there is a free accommodation for children up to 18 years. The hotel has no fragile glass, no sharp edges, the floors are covered with carpet.
For a small fee you can even buy diapers and baby food.
For children from 3 to 6 years there's a kids' corner for fun and games with babysitters. For over 5-year-olds there's a special room with computer games and for teenagers – two fully equipped computer zones.
As you can see, the rewards of Lucky Bansko Aparthotel SPA & Relax are great. Which means it's worth it to book it for some well deserved rest and relaxation. Simply select what you like the most.