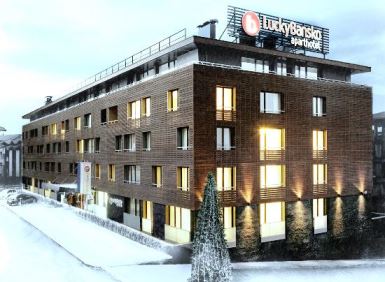 If you are looking for a magical New Year's Eve to "nail" the ending of 2016 and score a wonderful start start of the new 2017, then you should definitely take a look at what aparthotel Lucky Bansko SPA & Relax has to offer! You can enjoy it with your family, friends or colleagues – whatever is best for you.
You will be entertained by the special program in the New Year's Eve which includes a brilliant show, singing, dancing, folklore and disco all night long with a performance to satisfy all your wishes.
Actually, "Lucky Bansko" adds so much more to your perfect New Year in Bansko holidays. You can first relax in full comfort and luxury so you can then enjoy various fun events.
The conditions in this luxury hotel in Bansko cover every international standard for vacation and entertainment. Its newest achievement is winning the title "Best mountain hotel of the Balkans" given by the Balkan Awards for Tourism Industry 2016.
You will notice that in this hotel in Bansko everything is consistent with your usual habits, but also offered in a luxury environment. TV channels and Internet connection is a must in every room. As an example of the modern comfort and luxury we can mention the bathrooms and kitchenettes.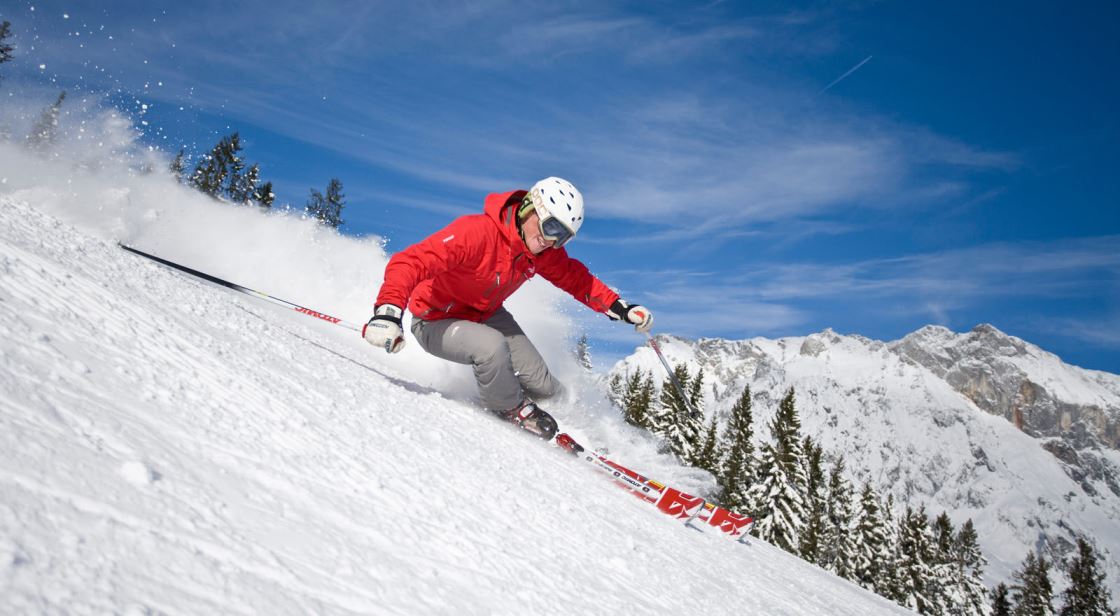 The bathrooms are equipped even with telephones and SOS systems, while the kitchenettes include only the latest technology and also utensils. You just have to choose between a studio or an apartment.
You will be able to use a gym, a swimming pool with 30ºC water temperature, a sauna, a jacuzzi and a steam bath. If you have children, we have thought about that too, so they can have some fun times while you relax in peace.
The hotel is equipped with baby foods, diapers, feeding bottles, baby pots, walkers and strollers even for the youngest guests. For kids between 3 to 6 years there's a special kids' corner with rich assortment and many toys under the supervision of professional babysitters. There's also a computer room and a computer zone for teenagers, two very interesting and challenging escape rooms and more than 40 digital family games.
But that's not all. The five star hotel is full of options for you to enjoy the New Year holidays at maximum. Staying at "Lucky Bansko" also means that you can transform your vacation into a ski vacation in an amazing mountain. The hotel offers ski equipment, a ski instructor, free transportation to the lift and ski slopes, as well as access cards you can take from the reception.
After these wonderful days of rest and entertainment, it comes the New Year's Eve with another adrenaline pumping show. The celebration schedule starts on December 31st at 20:00 with a rich and delicious dinner menu.
We will raise your good mood with the magic tricks from Ivoks, duo "Elan", the Russian trio "Ы", dancing spectacle "Eurasia", authentic local folklore. The famous singer Kali will perform and the show will go on until 4 AM with the DJ program.
One more big surprise – on January 1st the hotel also offers a free visit to the neighboring town of Razlog where you can take part in the yearly Kukeri Carnival!
By the way – be quick, the New Year holidays in "Lucky Bansko" require reservations!