Winter is slowly saying its good-byes and it is time to think about your summer vacation. You start browsing the Internet for the perfect place where you can enjoy relaxing, tasty food, walks in nature, a lot of sight-seeing and somewhere to set your fishing rod trying to outsmart a carp or two.
Then, (if you haven't figured it out yet) we are offering you to think about a summer vacation in Bansko.
You have already seen offers for summer vacation in Bansko, but you think that it is more of a winter resort and there is not much to do in other seasons, especially if you are a passionate fisherman?
Well, if you really think Bansko has nothing to offer in terms of fishing and relax, we simply must tell you that you are very much mistaken.
And to prove we are right, we are about to tell you a bit more about the two of the most popular dams around Bansko – Krinets and Belizmata.
Krinets Dam
Krinets is only a few kilometers away from Bansko and in the near past it has been used mainly for irrigation. The dam is not big, but it is very well maintained and is loaded with carp and trout, so you can easily catch a big fish (well, smaller as well) and have a great time. If the fish pulls and does not want to taste the delicious bait you prepared, you can just stretch on the sunbed with a beer in your hand and relax looking at the beautiful views of Pirin.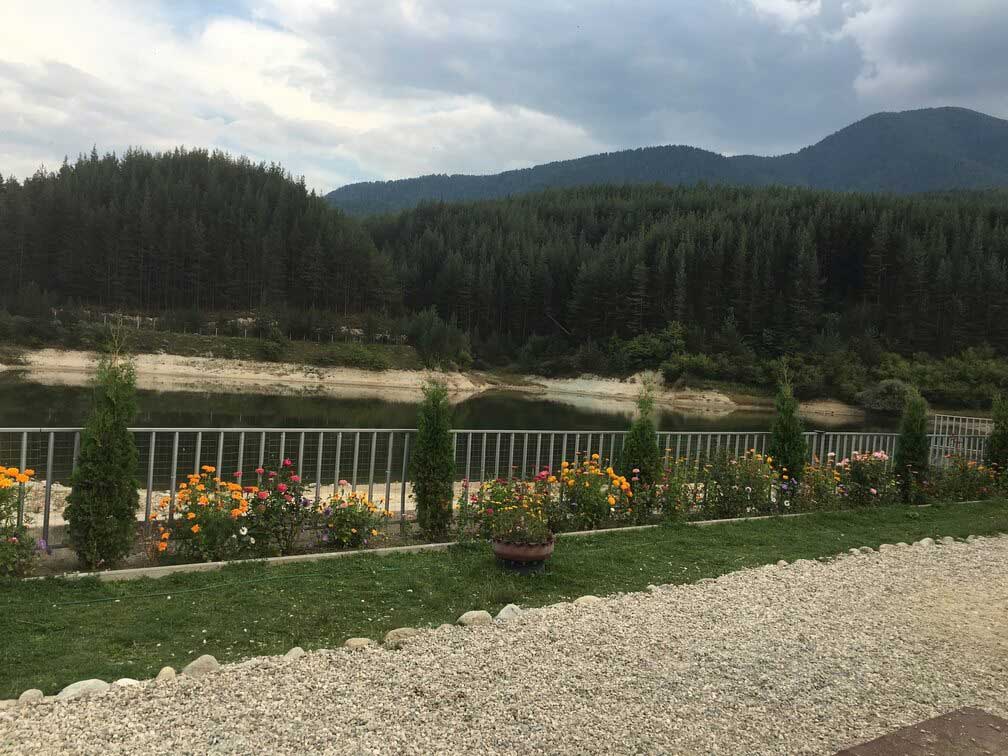 Your fishing day at Krinets dam can end in the restaurant right next to it where you can enjoy delicious, freshly caught fish, prepared using old Bansko recipes.
During the summer months, Krinets dam is a favorite place for the people of Bansko and tourists as it offers not only excellent fishing conditions, but it is also the perfect place where the entire family can relax and spend a great day outdoors.
The dam is located just a few kilometers above Bansko, in the beautiful area of Gurovitsa and you can reach it on foot (even preferable). On your way to the dam, you will pass through beautiful colorful meadows, you will walk through centuries-old forests where you can pick up forest herbs, aromatic bouquets of flowers or just enjoy the beautiful nature on the summer sunny day.
Krinets is so close to Bansko that anyone you ask will promptly give directions how to get there.
Belizmata Dam
The dam is located in the area of the same name and like Krinets dam, years ago it was used for irrigation. Today, Belizmata is among the most popular and visited dams around Bansko and is a favorite place not only for the Bansko people and the guests of the town, but for the majority of fishermen from the towns and villages that are close to Bansko.
You wonder why is the Belizmata dam so popular and visited?
First of all, the dam is very well maintained and is loaded with trout, chub and carp, so even if you are not a great pro in fishing, the chance to catch a fish is still big.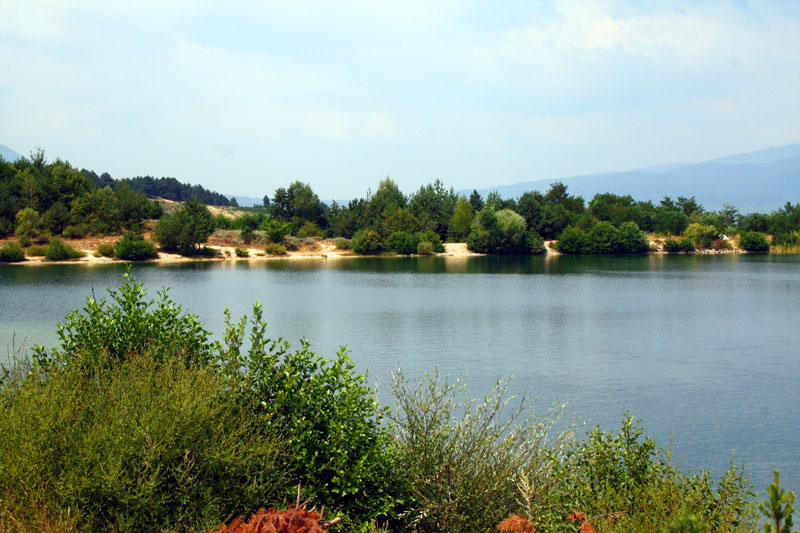 There are well-maintained, clean and cozy places around the dam where you can spend the whole day catching fish after a fish (or simply resting on a sunbed undisturbed by no one).
Only a true fisherman knows how important it is for the fishing spot to be clean, nice, snug, and mostly quiet, right?
If you're with friends and family, you can safely organize a wonderful picnic in the nature since the area around the dam has enough benches, tables and places for picnic where you can throw something on the grill, make a salad and enjoy a calm, wonderful day with your family.
Or… If your cat-and-mouse game with the fish becomes boring for your friends and family, they may leave you on a sunbed in the company of a fishing rod and a beer and visit the horse base near the dam where everyone can ride a horse or take their first lesson in horseback riding.
Just next to Belizmata dam is also located the Paligoden locality where you will find one of the not so popular but ever so beautiful sights near Bansko – the monastery "Nativity of the Blessed Virgin Mary", better known as the Paligoden monastery. It was built during the Second Bulgarian Empire, but during the Ottoman rule. Its restoration began in 1936 and with some interruptions is completed in 1964 and the monastery was   consecrated by Metropolitan Pimen.
Why are we telling you this?
Well, while you are on a fishing trip at the dams near Bansko and decide to have a walk in the nature, a visit to the monastery would be perfect for you.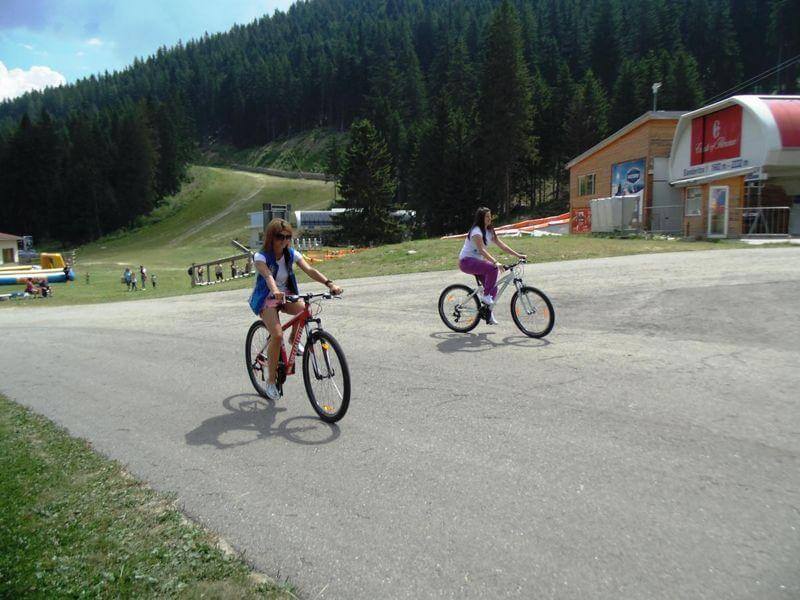 Just imagine… A wonderful summer day, great fishing, horseback riding and just before dusk – a walk in nature to the monastery. Isn't this your dream vacation, quiet and perfectly calm?
You do not want that much quiet and calm? Well okay then! If fishing is not going well, you can raise your adrenaline with ATV ride.
Where to do it? Just get to Paligoden from the dam – all ATV or mountain bike rides start there.
You are a restaurant fan and don't want to waste time I preparation of the food yourself? After the successful fishing, you can try the cozy restaurant at Belizmata dam and enjoy the delicious home-made dishes they prepare there.
Oh, we almost forgot… If your children want to participate in a fishing tournament, the owners of the dam organize great children's fishing tournament and if you happen to be in Bansko right then, you can sign your kid up for the competition.
Both dams around Bansko offer excellent conditions for fishing and relax, so if you choose Bansko for your summer vacation you will not only relax well but also indulge in your fishing passion.
Both Krinets and Belizmata dam have a symbolic fee charged per fishing rod and if you catch a fish, you can take it or give it to the restaurant you prepare it. If you are a fan of sport fishing, you can drop the fish back into the dam. No one will stop you if you wear your own fishing accessories and if you do not carry your fishing tackle, you can rent a fishing rod in place.
Other places where you can set your bait
If you like river fishing, the best place where you can try your luck is Struma River. The river is full of different species of river fish such as chub, carp, trout, white fish.
"Ribarnika" Complex near Dobrinishte
The complex is located a few kilometers from Dobrinishte and is another good alternative for fishing or recreation. "Ribarnika" has three lakes filled mainly with mountain trout. The complex also has a restaurant where you can eat the trout you have just caught. If after fishing or just a lovely lunch you want to take a walk, you can just take the gondola which is in close proximity to "Ribarnika" and with it get to the "Gotse Delchev" refuge and Bezbog peak.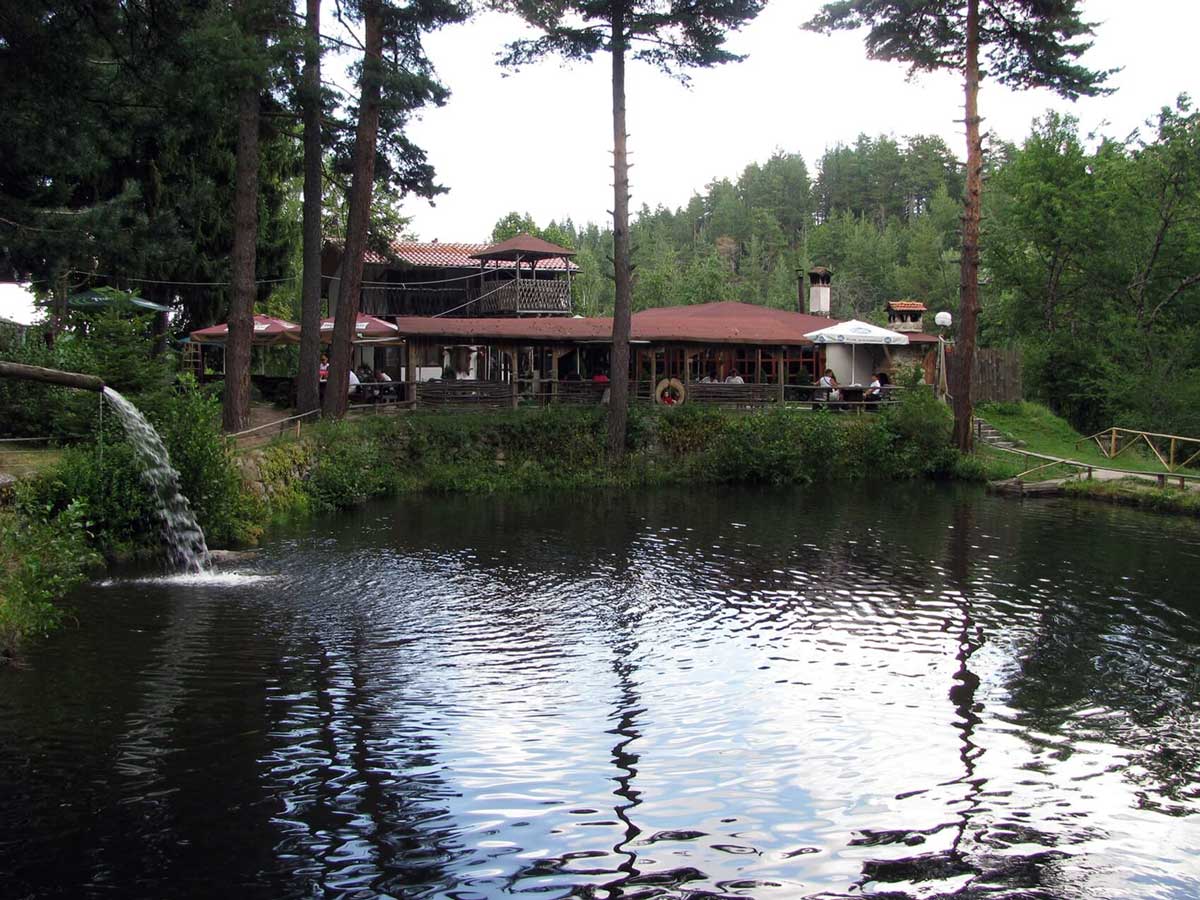 There is a number of dams around Bansko and although they are not the largest or the most popular in the country, they can easily offer everything you and your family might need for a relaxed fishing day or weekend.
They are indeed not very large, but very well maintained, nice to visit and offer a ton of fun for both passionate fishermen and people who did not go there for the fishing.
Of course, you, as people who relax during a calm fishing day near the dam or the river, are aware that you need a permit to practice fishing sot you can show it in case of eventual inspection. If you do not have one or you have forgotten it at home, it is not a problem to get one issued at the Bansko Tourism Office and tour all the rivers and dams around Bansko as much as you want
… And you thought there was nothing to do in Bansko during the summer!
Yes, Bansko really is popular as a winter ski resort, but remember that it is located in one of the most beautiful mountains in the country and there is something to make you happy in the summer as well. Choosing Bansko for your summer destination will allow you to enjoy a real calm and relaxing holiday with your family and friends and go back home energized and full of stories and with many stories such as: "Do you know what big carp I took out at Krinets dam (10 kilos, and that is without the scales), and at least 5 kilos of large mountain trouts at the Belizmata dam?"
It is not accidental that the area is one of the most preferred for summer vacation by a lot of tourists from Bulgaria and the neighboring countries looking for clean air, good food, beautiful views and… great places to fish undisturbed.
The town can offer everything you need for a really great summer vacation.
So, if you are looking for a place where to relax and enjoy couple of days near the dams around Bansko, do not think too much and start packing your fishing rods.