There is no special and personal holiday from the day a person is born. That's why we try to celebrate it properly. And when it comes to our children, we all want their holiday to be unforgettable.
On this day we want to provide them with a lot of everything – fun, music, games, festive mood, delicious food, a huge cake and good friends with whom the birthday is really super special.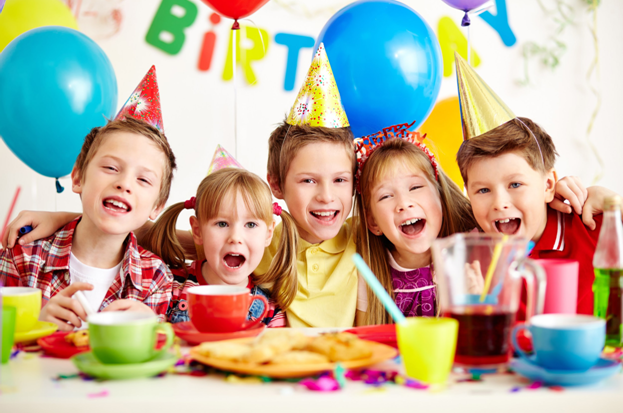 Your child's personal holiday is approaching and you are wondering how to make this day even more special. You have already celebrated at home, you have rented a hall for children's parties in the city, but this time you want it to be something really exceptional.
And how about celebrating a child's birthday at Lucky Bansko Hotel?
Located in our most popular ski resort Bansko, nestled in the cozy embrace of Pirin, the hotel offers an incredible setting in which your child and his guests will feel like characters from fairy tales. Here the little birthday boyor girl will have a special attitude, numerous entertainments, a delicious children's menu and special surprises that will make the holiday special and unforgettable.
What can Lucky Bansko Aparthotel offer for your child's special day?
Special setting
Lucky Bansko has several halls that are suitable for celebrating children's birthdays. All you have to do is choose the room you think is suitable for your child's personal holiday and rent it, and entrust everything else to the highly qualified hotel staff. They will take care of the flawless decoration, according to the theme you have chosen and will make the atmosphere cozy, interesting and predisposing children to fun and games.
If your child's birthday is in the summer months and you want to have an outdoor party, Lucky Bansko Hotel also offers a birthday party by the pool.
A variety of entertainment
A children's party will not be real without music, dancing and games. The hotel knows this, so during the celebration the children's entertainment is taken care of by professional animators who know how to raise the level of children's entertainment.
The special holiday will be subordinated to the theme you have chosen, and the animators will entertain the children with music, dancing, karaoke, competitions and games so that no child is bored and everyone has real and heartfelt fun. And while the little ones have fun, they will be taken care of by trained staff who make sure that food and drinks are not missing.
Do you want the children's party to be sounded by a DJ, photographed by a professional photographer, or do you want the animators to be dressed as characters from the theme of the holiday? Just ask and Lucky Bansko will provide them for you. If you wish, a clown can be present at the party to entertain the children with tricks and fun sketches.
Your possibilities are limitless. Everything you think will make the birthday boy/girl and his/her guests happy can be provided by the hotel without any problems.
Delicious food
The aparthotel has three restaurants that also offer a children's menu, so you only need to choose the festive children's menu and it will be prepared on site and from completely natural products.
Your options are many, and you can choose a standard sample menu, including:
Princess-type sandwiches (with minced meat and yellow cheese, with yellow cheese and sausage, with ham and fresh vegetables)
Burgers with beef meatballs and cheddar cheese
Organic chicken fillet burgers
Mini pizzas "Margarita" or "Lucky Bansko"
Crispy fish or chicken fingers and much more.
If you do not like the options offered, you can choose what to include in the menu and the hotel's restaurants will prepare it exactly according to your wishes. You will not have any problems if you want a part of the menu to be vegetarian or you want the food to be prepared in a special way and completely healthy.
 Festive birthday cake
The "cherry" of every children's birthday party is the big, festive cake. If you decide to celebrate your child's special holiday in Lucky Bansko, you will not have to order a cake from another place and deliver it to the party. You will not have to worry that the cake, although beautiful, will not be as tasty as you want.
The master confectioners in the hotel restaurants will prepare the most delicious cake for the most special child in the world. All you are asked to do is choose the theme and taste of the cake and mark this task as completed.
The animators work in sync with the kitchen and the staff and when the time comes to blow out the candles and cut the cake, they will bring it in a solemn way, which will be very pleasing to the celebrants.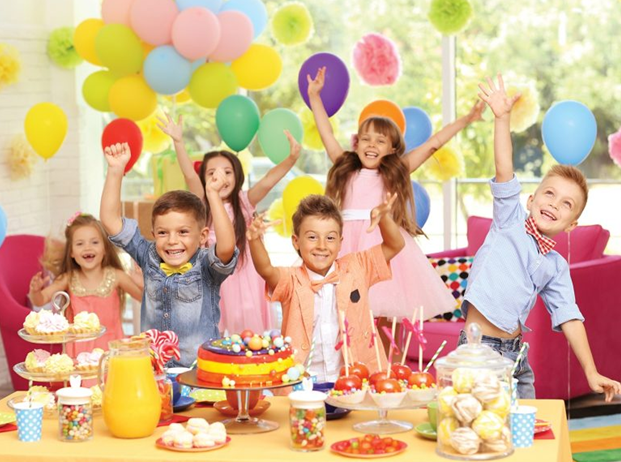 Surprises for little birthdays
In Lucky Bansko with all children who visit the hotel are treated as princes and princesses and as soon as they arrive and give small gifts for "Welcome". And when it comes to celebrating a child's birthday, the surprises are truly amazing. Choosing the aparthotel to celebrate your child's birthday, your child will be extremely pleasantly surprised with small gifts to remind him of his best holiday so far.
How to help with the organization of the children's birthday at Lucky Bansko Hotel?
Contact the hotel a few weeks in advance
It is better not to wait with the reservation of a hall at the last minute, as the aparthotel is a preferred place for such special events and it is possible that the halls are occupied on the day you want. Therefore, if you decide to have the party in Lucky Bansko, contact its representatives and reserve a hall.
Make a guest list
Try to invite the birthday boy's/girl's best friends to the party. Remember that the children will be accompanied by their parents, so provide places to sleep (if you are not from Bansko or the region) or treats and entertainment if the guests are from Bansko or nearby towns.
If the party will be an overnight stay, our advice is to look at the offers of Lucky Bansko Aparthotel and take advantage of one of the special packages they offer.
Choose a theme for the party
Kids love themed parties, so try to choose a theme that is your child's favorite. This can be a story from a fairy tale, an animation or a favorite movie.
You know your little one best, so we're sure you can handle the selection perfectly. Just try to be a topic that excites him at the moment and will make him really happy.
Consult the hotel about the decoration and the way of celebrating
Meet with hotel representatives to find out what will be included in the children's entertainment and what decorations will be most appropriate for the holiday. If you have questions, ask them all. If you have special requirements, share them so that the organizers know exactly what is required of them.
Select the menu
Before you select on the final menu, it is good to consult with other parents, and if there is a child with allergies to certain products, take this into account and eliminate the dishes that may contain them. In addition to the standard menu, it is a good idea to include vegetarian dishes, as it is quite possible that one of the children is a vegetarian.
And order a little more food and drink. Believe me, the children will be very happy.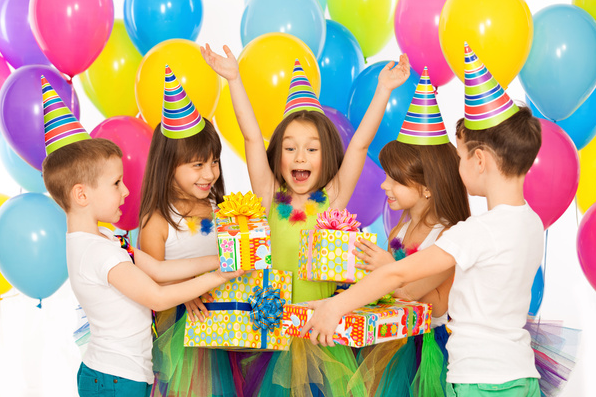 Order the cake
How big and in what shape the cake will be depends entirely on you. You know your child best and know if he wants a cake in the shape of a car, a princess, a Barbie doll, a football or with the face of a favorite cartoon character. Once you decide on the size and shape, consult with the master confectioners of Lucky Bansko to choose its taste.
Send the invitations
Take your time and try to make handmade party invitations for your child's birthday. Handmade invitations show respect and you will surely touch if not the children, then at least their parents.
Have fun too
Unlike the home or the halls for children's parties, where you are engaged during the whole holiday, in Lucky Bansko you can choose whether to attend the party or leave the children to have fun alone. If you stop at the second option (which, believe me, is preferred by children), then you can retire in complete peace of mind, because the staff who will take care of the children are very experienced and will entertain them so that no one will think of mom and dad for at least a few hours.
And during this you can take advantage of the wonderful SPA that the hotel has. The SPA area is the largest in Bansko and has wonderful hot pools, saunas, salt rooms, hot tubs and showers and many other facilities for complete relaxation. While the party is in full swing(and no one remembers you) you can give yourself a gentle full body massage, aromatherapy or take advantage of one of the beauty therapies offered at the hotel's SPA.
And you can go for lunch or dinner in one of the restaurants of the hotel, where we assure you, the food is extremely tasty and varied, and the wine list and desserts will completely enchant you. If the party is not over yet, after eating you can sit in the lobby bar and enjoy a cup of good coffee and dessert or a cup of drink.