Are you looking for a mountain holiday and SPA experience to recharge and rejuvenate yourself regardless of the season? Bansko is among the best SPA resorts Europe has for the purpose, and in Bulgaria, SPA comes with a unique blend of hospitality, nature, and culture.
If you're looking for the best hotels in Bansko, making a list of next-level SPAs in Bansko, or just trying to outline your next holiday around town, you're in the right place.
Lucky Bansko aparthotel is one of the leading hotels in Bansko ski resort and Bulgaria in general. And below, we are going to guide you through the world of SPA in Bansko – a world you will love at first sight!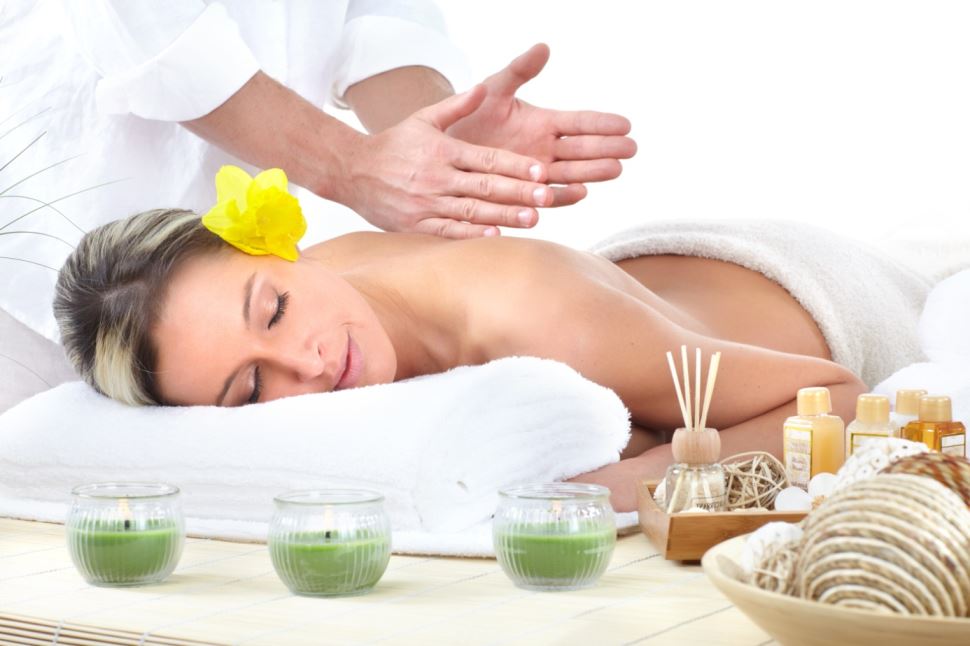 Your Bansko SPA Experience in Lucky Bansko: What to Expect?
As a leading Bansko SPA hotel, we could offer you both the quality and quantity of wellness procedures you expect from a 5-star accommodation.
To build up the best holiday and SPA in Bansko, we rely on a tranquil atmosphere, unintrusive luxury, and tens of traditional and ultra-modern facilities. Our interior will provide you with all the needed factors for having the best time, including natural light, the right colors, and professional procedures in our SPA center.
There are hundreds of ways to personalize your wellness journey, including beauty packages, detox programs, and the best massage Bansko offers.
If you're headed on an excellent SPA in Bulgaria, Lucky Bansko pool and SPA center will welcome you with:
An indoor swimming pool with 30° С water temperature and a hydro jet;
An amazing jacuzzi set in a quiet, private, and relaxing atmosphere;
A heating stone lounge for relaxation and leisure;
Steam baths, two saunas, and an ice room;
Outdoor pools for adults and children;
A high-tech gym where you can train with pleasure;
A contrast shower;
Massage rooms for relaxation;
A solarium for those of you who want the perfect tan;
Various types of relaxing and therapeutic massages;
Beauty and cosmetic therapies for every type of skin and body;
And much more!
After you visit our SPA Bansko center, you'll feel healthier, calmer, and recharged with energy. As the daily fatigue and stress exit your body, you'll be rejuvenated with new power and tons of positive vibes. Nothing is more effective for relaxing than spending a few days in a SPA Bansko hotel capable of combining wellness with luxury, don't you think?
All you need to do is book your stay and let our team take care of your end-to-end well-being during your stay. Because not all Bansko SPA hotels are made equal, and Lucky Bansko hotel has been rated a top choice by visitors for years in a row.
If you're feeling intrigued enough already, you can find more information about our SPA procedures here.
Lucky Bansko Hotel: SPA Meets Active Vacationing and Mountain Tourism
Lucky Bansko holidays will give you multisensory journeys across wellness, adventure, and unforgettable fun. To achieve a greater level of personalization, our team designs not your stay but the ways you can outline your stay yourself according to your preferences.
This includes the facilities in our pool and SPA centre, but also much more. We offer organized mountain hikes free of charge, excursions, and multiple outdoor activities in the mountains. In addition, Lucky is the most preferred Bansko ski hotel in the winter season and the best hotel in Bansko if you're interested in guided yoga, Ayurveda, and weight loss programs.
Lucky Bansko SPA & Holidays: Hospitality Servicing at Its Finest
The quality of the service will always be crucial for your overall experience during a stay in the SPA hotels in Bulgaria. Therefore, friendly, considerate, and thoughtful service is one of the most important detail for us and our guests.
Be sure that we will do everything possible for you to feel comfortable, have a great time, and plan to come back again as soon as possible for another holiday and SPA at Lucky Bansko.
Because being among the leading hotels in Bansko requires more than just luxury amenities. It requires genuine care for the guests. And that's something we have!
Are You Still Looking for the Best Cuisine in Bulgaria Bansko Hotels? You're Welcome!
The SPA center is not the only admirable specialty of Lucky Bansko aparthotel. We also have outstanding restaurants and bars, where you can enjoy unique Bulgarian and international dishes and desserts.
In fact, the hotel hosts two of the most famous Bansko restaurants for Italian and Alpine cuisine.
Leonardo is our Italian restaurant where you can enjoy fresh homemade pasta, Josper barbecue, and delicious crusty pizza.
Fondue, on the other hand, is our wintertime Alpine cuisine restaurant. Here, you can try authentic Swiss and French recipes, including cheese and chocolate fondue, meats, and desserts.
To level up your hotel Bansko SPA and holidays, we will also welcome you in a spacious a-la-carte restaurant and a lounge bar with a fully equipped cyber zone. Because we know that holidays to Bansko Bulgaria can be experienced with a fresh cocktail on the one hand and a bit of work on the other.
In this line of thought – in bars and hotels, Bansko will always surprise you with a free and super fast internet connection, suitable for making smooth video calls worldwide.
At Lucky Bansko SPA Hotel Bulgaria, Kids are Very Welcome
When looking for family-friendly hotels, Bansko ski resort will easily get you confused. The reason is simple – claiming to be family-friendly and actually being family-friendly do not always go hand in hand.
Lucky Bansko Bulgaria hotel has something special for our youngest guests too. We have a kids' club with many exciting games, an outdoor playground, a room with computer games, children's beds and chairs, and many more.
Unlike more of the SPA hotels Bulgaria has, we also offer a child-friendly SPA program with funny and relaxing procedures. These include massages, manicures for the little ladies, and a pinch of creativity from our team. Because at Lucky Bansko, massage can tell a story, and manicures can make a memory.
Our SPA Hotel Bansko Is a Top Choice All-Year-Round
Are you still wondering which is the best season for booking Bansko hotels? Well, the answer is simple – whichever the season, the experience will be worth it.
Virtually every season is perfect for a holiday and SPA in Bansko, Bulgaria hotels. The town is situated at the foot of Pirin Mountain – one of the most beautiful mountains in Bulgaria. Pirin provides the opportunity for hiking in the summer and skiing in the winter – and we could also organize them for you.
Here, winter is snowy, and summer is just warm enough to sunbathe without being uncomfortably hot. The best Bansko Bulgaria hotels will, therefore, offer both indoor and outdoor pools you can use according to the climate conditions.
When choosing good and time-proven SPA hotels, Bansko will quickly turn into your favorite location for wellness and mountain tourism. The chance to mix relaxation and adrenalin from extreme experience is yours to take, and Lucky Hotel Bansko will always have your back during the stay.
Explore Bulgaria and Reexplore Yourself – Now With the Best Offers on Hand
When talking about SPA, Bulgaria is still among the most affordable destinations in Europe. Regardless of the difference in standards, the hotels Bansko Bulgaria hosts always have an offer or two that will make your stay even more rewarding and budget-friendly.
At Lucky Bansko aparthotel, you can always take advantage of special and seasonal offers listed on our website. They can include an overall price reduction, free meals, or a super hot Bansko massage price for your entire stay.
As one of the most favored hotels in Bansko, Bulgaria, we always keep our service catalogue in line with our customers' expectations. So what's left for you is to browse through the offers, pick your favorite and make a present for yourself – a relaxing and thoroughly unforgettable holiday in Bansko.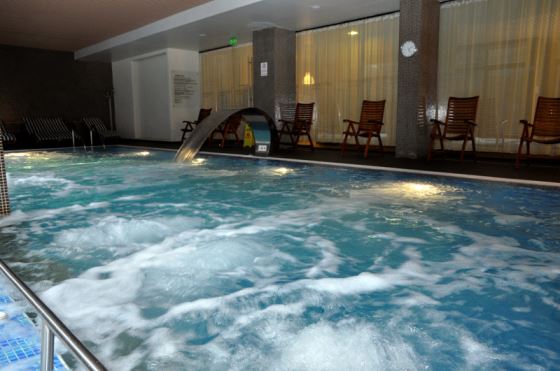 Is it time to spend quality time with your family? Or maybe with yourself exclusively, free from the hustle and bustle of the urban environment? Indulge in peace and harmony once again with us – because except for the Bansko bars and Bansko hotels, Bulgaria also has a type of magic you can't comprehend unless you experience it!
Make your booking now, and see it for yourself!